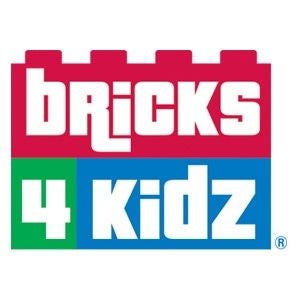 About
Franchising Since
2009 (9 Years)
Corporate Address
701 Market St., #113
St. Augustine, FL 32095
Parent Company
Creative Learning Corp.
Ticker Symbol
Financial Requirements
Initial Investment
ⓘ
$34,325 - $52,775
Net-worth Requirement
ⓘ
$50,000
Liquid Cash Requirement
ⓘ
$30,000
Ongoing Fees
Initial Franchise Fee
ⓘ
$26,900 - $26,900
Financing Options
Veteran Incentives
10% off franchise fee
Support Options
Ongoing Support
Purchasing Co-ops
Newsletter
Meetings/Conventions
Online Support
Security/Safety Procedures
Field Operations
Site Selection
Marketing Support
Co-op Advertising
Ad Templates
National Media
Regional Advertising
Social media
SEO
Website development
Email marketing
On-The-Job Training:
8 hours
Classroom Training:
30 hours
Absentee Ownership Allowed
Bio
Bricks 4 Kidz offers Lego-brick building activities designed by engineers and architects in after-school classes, preschool classes, summer camps and birthday parties. The concept was created by a mother, Michelle Cote, in St. Augustine, Florida, in 2008, and began franchising a year later.
Cost
Initial Investment: Low -

$34,325
High -

$52,775
Units
-4.5%

-30 UNITS (1 Year)
+3.8%

+23 UNITS (3 Years)
Units (Locations)
Where Seeking Franchisees:
Franchisor is seeking new franchise units worldwide.
Disclaimer
The Franchise 500 is not intended to endorse, advertise, or recommend any particular franchise. It is solely a research tool you can use to compare franchise operations. Entrepreneur stresses that you should always conduct your own independent investigation before investing money in a franchise.
Updated: September 8th, 2017