Why I Turned Down $10 Million Even Though Our Company Was Nearly Broke
Building networks of trust is key for social entrepreneurs.
Opinions expressed by Entrepreneur contributors are their own.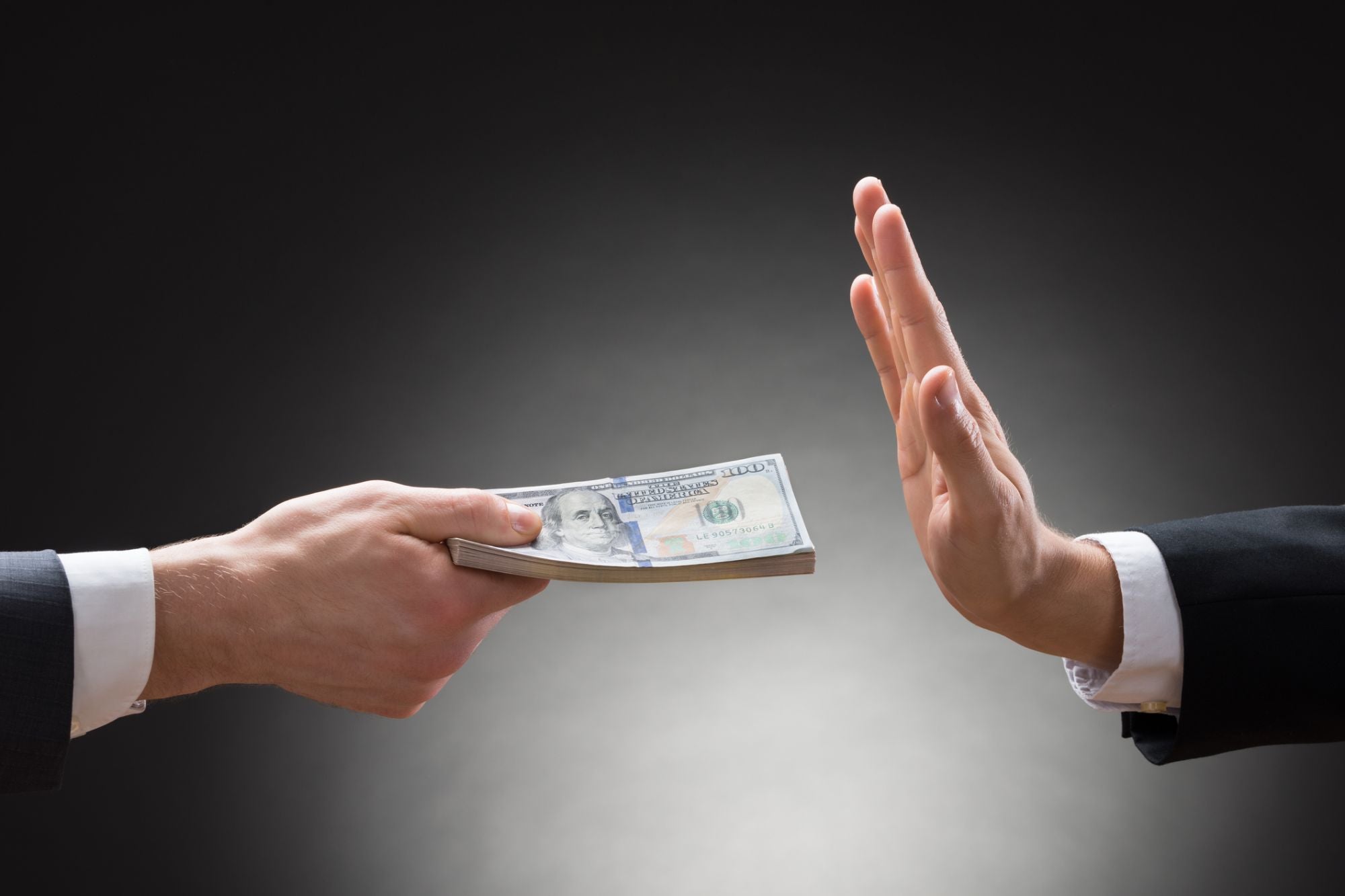 For years, I'd been running into brick walls trying to get an investment for my mission-driven startup. Suddenly, a leading venture capital firm was knocking at the door. They wanted to invest $10 million.
I'd started my company out of my apartment a few years prior, kick-starting it with my own savings. My goal was to leverage the emerging internet to connect and empower millions of conscious citizens, via a new kind of online activism platform. But the initial years of bootstrapping were taking a toll. My team and I were more than ready when the big break finally came. Ten million dollars would let us rapidly scale up and have a much bigger impact on the world.
As the negotiations with the investor got underway, we were handed a list of conditions -- a "term sheet" -- we'd need to sign and agree to before getting the cash. To ramp up growth to meet our objectives, we were spending heavily. Yet, despite all of the excitement and buzz, something just didn't set right with me.
Days before the deal was to be signed, I pulled the plug on the investment -- with only fumes in our bank account and a burn rate that was too high. It was terrifying … yet also one of the best decisions I've ever made. Why did I do it?
Related: It's Myth-Busting Time: Three Misconceptions About Impact Investing
The devil is in the details.
The schmoozy world of startup fundraising teems with smooth talkers whose words glitter with praise and promise. But when it comes time to dive into the nitty gritty (i.e. proposals and deal terms) true colors are revealed. When my legal and executive teams and strategic advisors dug into the details of the investment terms, it quickly became clear that there was little shared risk. The VC firm wanted to de-risk the investment, and only in its own favor. This meant that if something entirely beyond our control happened -- such as a global financial crisis -- my entire team would likely lose their jobs and their equity. To make matters worse, in such a crisis the new VCs would assume full control of the company and its destiny, for better or for worse.
The terms laid out by the VC firm also sidelined my existing investors. Our angel investors had put capital into Care2 early on, because they fundamentally believed in its business model and our mission to help make the world a better place. In Silicon Valley, it's not uncommon to see new money "cramming down," or severely diluting, the shares of existing investors who don't participate in subsequent rounds. However, I didn't believe that was fair treatment for my early investors.
Related: When to Say No to Venture Capital
Tides are shifting: the rise of impact investing.
The venture investor wasn't immoral or villainous. "Swinging for the fences" and "winner-take-all" approaches are typical modus operandi in the VC world. That can work well for high-growth startups needing quick injections of large amounts of cash to scale rapidly and dominate a disruptive market. (Think Uber or Airbnb.) Those tactics simply don't line up with many social entrepreneurs who have a progressive, longer-term vision of improving the world through business. As such, financial investors have not favored social ventures, assuming that "doing good" conflicts with pure profit.
The good news: the investment case for social enterprise is shifting in its favor. Growing public interest in concepts like corporate responsibility and social impact is flipping the script on earnings.
A recent Deloitte survey, for example, revealed 86 percent of millennials believe business success should be measured by more than profitability. Meanwhile, a Nielsen study showed that globally 66 percent of consumers will spend more on a product if it comes from a sustainable brand. Consumers today are placing more value on mission-based brands, and they are also spending more on them. For investors, this equates to less risk and potentially higher gains from these types of businesses. It's exactly why there is now an estimated $228 billion in impact investment assets, double the prior year.
One notable beneficiary is social startup Husk Power Systems, which earlier this year raised an impressive $20 million to grow its environmentally-friendly energy conversion systems operation. Founder Manoj Sinha says his key to success was proving to his investors, through hard data, the scalability of his business -- alongside its greater mission to contribute to world betterment through energy conservation. I have no doubts he will succeed.
As for me, I couldn't be happier that we turned down that $10 million a decade ago. The Great Recession of 2008 hit the following year, which likely would have resulted in us losing everything, had we finalized the deal. After turning down that initial investor, we found an alternative soon after, who took a more holistic approach to risk and growth. Finding the right investor -- albeit for less investment -- set us on course to build a sustainable mission-based business model, which to date has allowed us to invest more than $160 million right back into the business from our very own revenues. More importantly, along the way we've empowered our 48 million members to drive forward the progressive causes they most they care about.
Making the world a better place through entrepreneurship is not easy. Juggling mission and margin often feels like walking a tightrope. Social entrepreneurs can, however, strike a critical balance by building networks of trust -- including investors -- who hold them accountable to achievement and share their values.