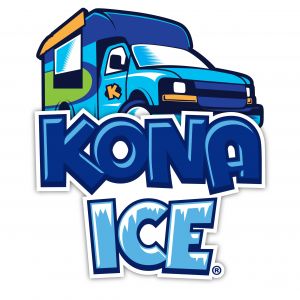 About
Franchising Since
2008 (12 Years)
Corporate Address
5945 Centennial Cir.
Florence, KY 41042
Leadership
Tony Lamb, Founder & CEO
Financial Requirements
Initial Investment
ⓘ
$145,600 - $169,200
Net-worth Requirement
ⓘ
$20,000
Liquid Cash Requirement
ⓘ
$20,000
Ongoing Fees
Initial Franchise Fee
ⓘ
$15,000 - $15,000
Ongoing Royalty Fee
$3K-$4K/yr.
Financing Options
Kona Ice has relationships with third-party sources which offer financing to cover the following: franchise fee, startup costs, equipment, inventory, accounts receivable, payroll
Support Options
Ongoing Support
Newsletter
Meetings/Conventions
Grand Opening
Online Support
Security/Safety Procedures
Field Operations
Franchisee Intranet Platform
Marketing Support
Co-op Advertising
Ad Templates
National Media
Regional Advertising
Social media
SEO
Website development
Email marketing
Classroom Training:
30 hours
Kona Ice is ranked #60 in the Franchise 500!
Bio
Kona Ice franchisees bring their trucks to events to serve up shaved ice that customers can flavor themselves. Franchisees also partner with schools, teams, youth groups and other community groups for fundraising events. Shaved ice carts, kiosks and trailer are also available.
Cost
Initial Investment: Low -

$145,600
High -

$169,200
Units
+12.5%

+133 UNITS (1 Year)
+47.3%

+385 UNITS (3 Years)
Units (Locations)
Where Seeking Franchisees:
Franchisor is seeking new franchise units worldwide.
Disclaimer
The Franchise 500 is not intended to endorse, advertise, or recommend any particular franchise. It is solely a research tool you can use to compare franchise operations. Entrepreneur stresses that you should always conduct your own independent investigation before investing money in a franchise.
Updated: October 14th, 2020