Marathon Oil Corporation (MRO) or Shell PLC ADR (SHEL): Which Stock Is a Buy?
Despite lingering macroeconomic headwinds, the energy sector is well-placed for significant growth this year. Sustained energy demand worldwide and constrained supplies are expected to boost oil and gas prices. Energy...
This story originally appeared on StockNews
Despite lingering macroeconomic headwinds, the energy sector is well-placed for significant growth this year. Sustained energy demand worldwide and constrained supplies are expected to boost oil and gas prices. Energy producers Marathon Oil (MRO) and Shell (SHEL) should benefit from the sector's bright growth prospects. But which of these stocks is a better buy? Read more to find out….

In this article, I evaluated two energy stocks, Marathon Oil Corporation (MRO) and Shell plc (SHEL), to determine which could generate better returns. We believe SHEL is the better investment for reasons explained throughout this piece.
Last year, the energy sector was the S&P 500's top performer, with a nearly 58% spike year-to-date, thanks to surging oil and gas prices aggravated by Russia's invasion of Ukraine. Although oil and gas prices retreated from last year's peak due to macroeconomic uncertainties caused by inflation, rising interest rates, and recession fears, they have been moving up lately.
Strong energy demand and tight supply are recently causing oil prices to climb. According to the International Energy Agency's (IEA) latest monthly oil market report, global oil demand is expected to rise by 2.2 million barrels per day (mb/d) year-over-year in 2023 to a record 102 mb/d, 200 thousand barrels per day (kb/d) above last month's report.
China's demand rebound is even stronger than previously expected, with the nation setting an all-time record in March at 16 mb/d.
Earlier in April, Saudi Arabia and other OPEC+ members announced voluntary cuts to their oil production of about 1.16 mb/d in a surprise move aimed at supporting market stability. Furthermore, Russia will continue to cut oil output by around 500,000 barrels per day until the end of June in response to Western bans.
The surprise production cuts prompted some analysts to warn that oil prices could soar to triple digits, with Goldman Sachs revising its Brent forecast by $5 per barrel to $95 per barrel for December 2023.
In addition, CMC Markets' analyst Tina Teng said, "OPEC+'s plan for a further production cut may push oil prices toward the $100 mark again, considering China's reopening and Russia's output cuts as a retaliation move against western sanctions."
SHEL is a clear winner in six-month price performance, with 3.5% returns compared to MRO's 23.4% decline. SHEL has gained 11.1% over the past nine months, while MRO plunged 7.1%. Also, SHEL's 3.2% gains year-to-date are significantly higher than MRO's decline of 14.1%.
Here are the reasons why we think SHEL could perform better in the near term:
Latest Developments
On March 30, 2023, MRO, through its affiliated company Marathon E.G. Holding Limited, announced the signing of a Heads of Agreement (HOA) with the Republic of Equatorial Guinea (E.G.) and Noble Energy E.G. Ltd, a Chevron company, to progress the following phases (Phases II and III) in the development of the Equatorial Guinea Regional Gas Mega Hub (GMH).
"This announcement builds on our successful partnership of more than 20 years with the E.G. Government, further leveraging and extending the life of E.G.'s world-class gas monetization infrastructure, including the critical E.G. LNG facility, into the next decade," said Lee Tillman, MRO's Chairman, President, and CEO.
On March 31, Shell USA, Inc., a subsidiary of SHEL, completed the previously announced acquisition of Volta Inc. (Volta) in an all-cash transaction valued at nearly $169 million. With this acquisition, SHEL now owns and operates one of the largest public electric vehicle (EV) charging networks in the U.S.
Volta provides Shell with an existing public charging network of more than 3,000 charge points across 31 U.S. states and territories, a development pipeline of over 3,400 additional charge points, and capabilities to develop, operate and monetize EV charging infrastructure.
Recent Financial Results
MRO's revenues and other income decreased 4.2% year-over-year to $1.68 billion in the first quarter that ended December 31, 2023. Its income from operations declined 19.1% year-over-year to $605 million. In addition, the company's adjusted net income and net income per share were $420 billion and $0.67, down 43.9% and 34.3% year-over-year, respectively.
SHEL's total revenue and other income increased 7% year-over-year to $89.02 billion for the first quarter that ended March 31, 2023. Its adjusted EBITDA grew 12.6% from the year-ago value to $21.43 billion. Also, the company's cash inflow from operating activities was $14.16 billion, while its free cash inflow stood at $9.92 billion for the quarter.
Expected Financial Performance
Analysts expect MRO's revenue and EPS for the fiscal year 2024 to increase 8.4% and 37.9% year-over-year to $6.71 billion and $2.72, respectively. However, the company's EPS is expected to decline 8.8% per annum over the next five years
For the fiscal year 2024, SHEL's revenue and EPS are expected to increase 1.3% and 3.1% year-over-year to $326.42 billion and $8.94, respectively. Moreover, analysts expect the company's EPS to grow 3% per annum over the next five years.
Profitability
SHEL's trailing-12-month revenue is 52 times what MRO generates. However, MRO is more profitable, with trailing-12-month gross profit margin and EBITDA margin of 80.38% and 69.88% compared to SHEL's 25.58% and 20.69%, respectively. MRO's trailing-12-month net income margin of 36.89% is higher than SHEL's 11.43%.
Furthermore, MRO's trailing-12-month ROE and ROA of 23.95% and 17.99% compare with SHEL's 23.64% and 9.59%, respectively.
POWR Ratings
MRO has an overall rating of C, which equates to a Neutral in our proprietary POWR Ratings system. Conversely, SHEL has an overall rating of B, which translates to a Buy. The POWR Ratings are calculated considering 118 different factors, with each factor weighted to an optimal degree.
Our proprietary rating system also evaluates each stock based on eight distinct categories. MRO has a grade of D grade for Stability. The stock's 24-month beta of 1.04 justifies its Stability grade. On the other hand, SHEL has a B grade for Stability, in sync with its 24-month beta of 0.50.
In addition, MRO has a C grade for Sentiment. The Sentiment grade is justified by its poor financials and mixed analyst expectations. On the contrary, SHEL has a grade of A, consistent with its solid financial performance and optimistic analyst estimates.
Of the 93 stocks in the Energy-Oil & Gas industry, MRO is ranked #72, while SHEL is ranked #6.
Beyond what we've stated above, we have also rated both stocks for Growth, Momentum, Value, and Quality. Click here to view MRO ratings. Get all SHEL ratings here.
The Winner
Worldwide energy demand will likely remain high in 2023, with China contributing the most. Sustained energy demand amid tight supplies appears to be a significant tailwind for U.S. energy producers. Therefore, MRO and SHEL are well-positioned to grow substantially in the near future. However, MRO's relatively weak financials and bleak growth prospects make its competitor SHEL the better buy now.
Our research shows that the odds of success increase when one invests in stocks with an Overall Rating of Strong Buy or Buy. View all the top-rated stocks in the Energy-Oil & Gas industry here.
What To Do Next?
Get your hands on this special report with 3 low priced companies with tremendous upside potential even in today's volatile markets:
3 Stocks to DOUBLE This Year >
---
SHEL shares fell $0.98 (-1.67%) in premarket trading Tuesday. Year-to-date, SHEL has gained 3.56%, versus a 10.87% rise in the benchmark S&P 500 index during the same period.
---
About the Author: Mangeet Kaur Bouns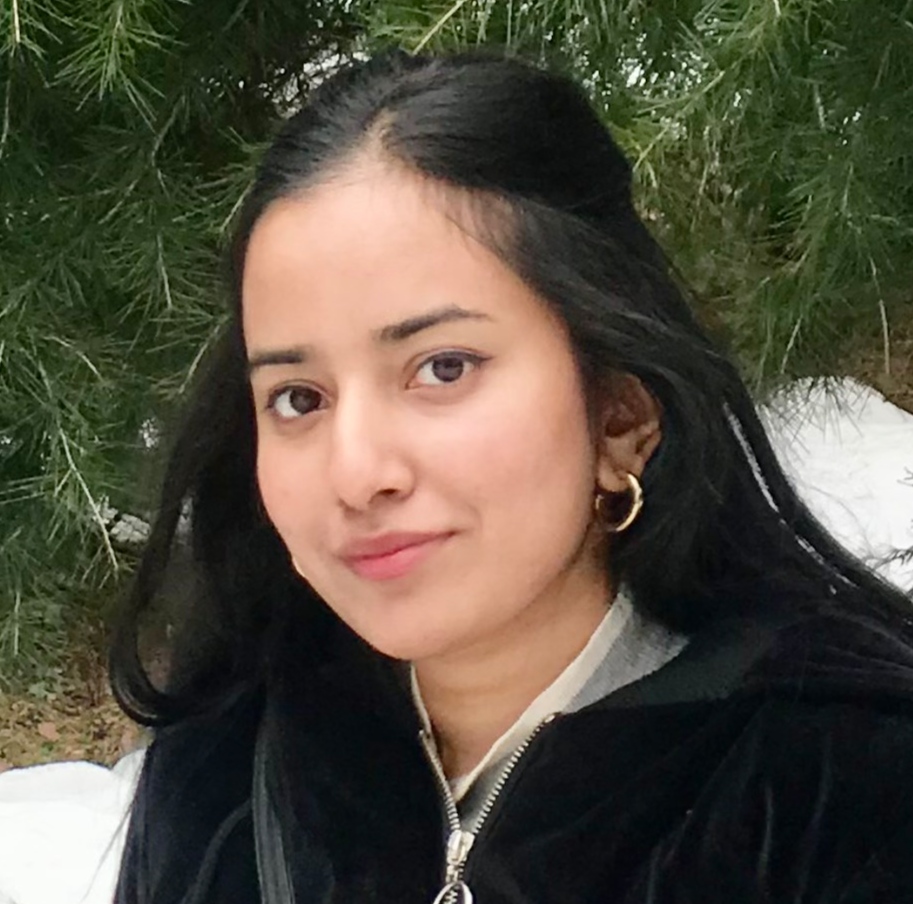 Mangeet's keen interest in the stock market led her to become an investment researcher and financial journalist. Using her fundamental approach to analyzing stocks, Mangeet's looks to help retail investors understand the underlying factors before making investment decisions.
The post Marathon Oil Corporation (MRO) or Shell PLC ADR (SHEL): Which Stock Is a Buy? appeared first on StockNews.com