The Best Black Friday Deals of 2016
Along with Target and Walmart, retailers like Apple and Samsung are participating in this year's shopping holiday.
Opinions expressed by Entrepreneur contributors are their own.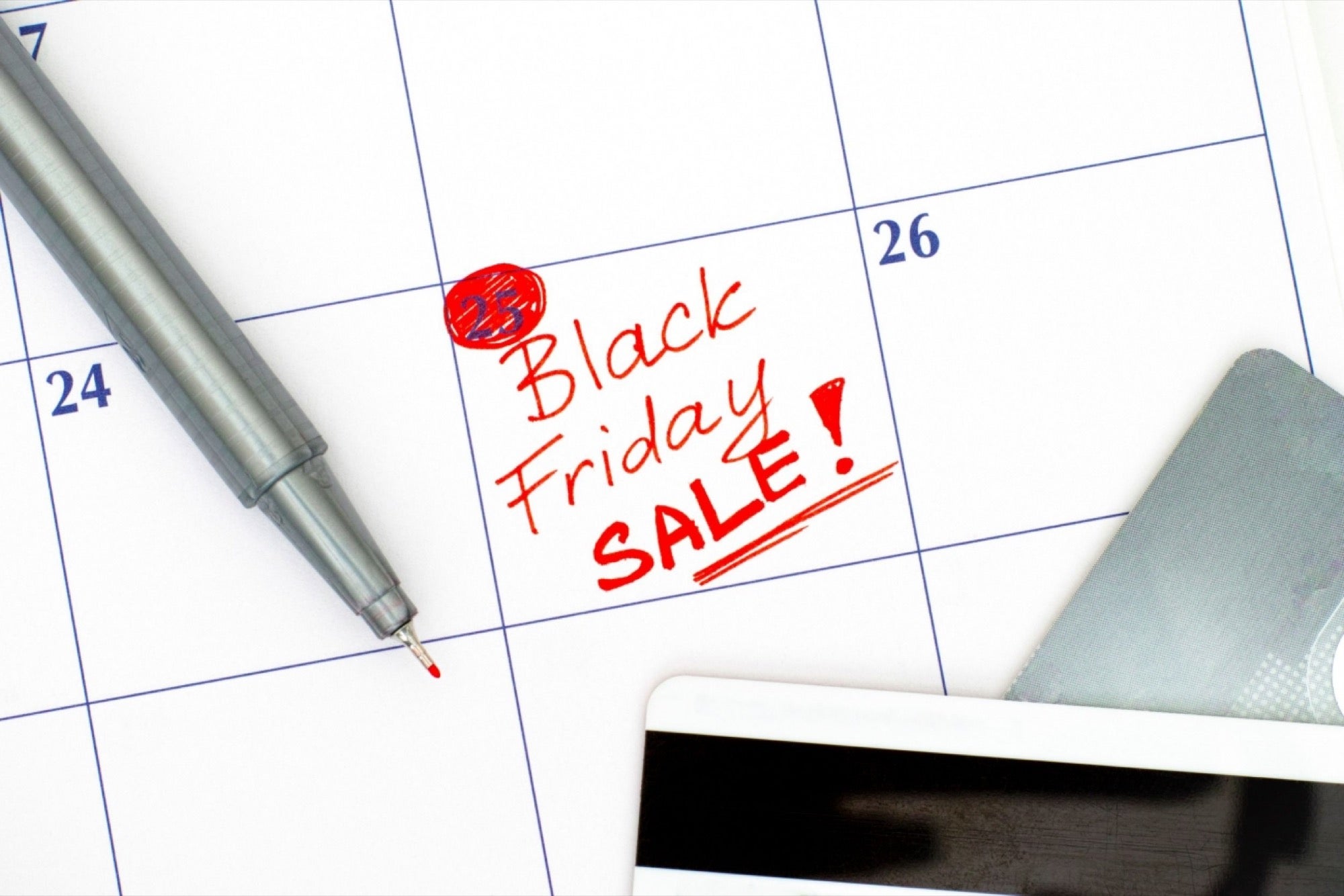 It's that time of year again. If you're stressing out over your holiday budget and want to get the most bang for your buck, look no further.
As always, major retailers are offering a number of awesome products and gadgets at some low, low prices on Black Friday. Even Apple has decided to join in on the shopping tradition after opting out of the event last year. So if you're willing to bear through the crowds, check out these awesome holiday deals you won't want to miss.
Kindle e-readers
According to an Amazon
press release
and its Black Friday
page
, Kindle e-readers will be $20 cheaper on Nov. 25. People also anticipate a price drop for the Amazon Alexa. Sears will offer the Amazon Kindle Paperwhite for $99.99.
Amazon Echo
Amazon's smart speaker will also drop in price for consumers the day after Thanksgiving. Walmart and Best Buy will offer the Echo for $140 on Black Friday.
Drones
For only $30, you can purchase a Sharper Image video drone at Walmart on Black Friday. If you want something a little fancier, the retail giant is offering DJI Phantom Standard 3 drones for $369 (a $130 savings).
Tablets/computers
Score a 32GB iPad Mini 2 for only $199 or a Samsung Chromebook 3 for as little as $119 at Walmart.
Target
is also offering select Apple iPads starting at $199 as well. If those don't suit your fancy, score an Amazon Fire HD8 tablet for only $59.99 at Best Buy.
Nintendo 3DS
Multiple retailers will sell the New Nintendo 3DS for $99. There are also other gaming packages, such as a Playstation 4 Slim
Uncharted
bundle for only $249.
Fitness wearables
Walmart will offer the Fitbit Flex 2 for $69. Best Buy plans to offer the Fitbit Alta for $99.95, as well as the FitBit Blaze smartwatch for $149.95.
Smartwatches
Combine fashion and technology this year with a $198 Apple Watch (Series 1) from
Target
.
iPhone
If you don't mind missing out on the 7, Walmart is offering the iPhone 5s for as little as $99. If you do want to get the latest and greatest from Apple, head over to
Target
for an iPhone 7 or 7 Plus for no money down.
Samsung products
Likely as an apology to Samsung customers around the world, the tech giant is offering a number of major deals this holiday season. Pre-owned Galaxy phones start at $299.99 and Galaxy tablets start at $99.99. Gear smartwatches start at $149.99. Samsung also has major price cuts for televisions and home theaters, audio systems, computers and home appliances. Check out the full list
here
.
Apple products
Although it hasn't revealed what will be discounted, Apple recently announced it will be participating in Friday's shopping frenzy. Check out this
link
on Friday to shop for Apple's deals.