Bright Green Corporation Future May be Getting Brighter
Shares of Bright Green Corporation have moved sharply higher after the company announced a funding agreement, but this penny stock may still carry some risk
This story originally appeared on MarketBeat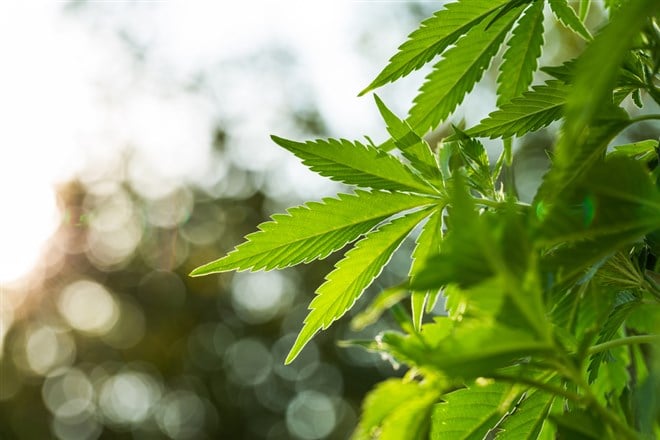 Bright Green Corporation (NASDAQ: BGXX) teaches investors the risk and rewards of investing in penny stocks. On February 1, BGXX stock shot up 170% after the company announced plans to raise $500 million as part of the U.S. Citizenship and Immigration Services EB-5 capital program.  
However, the stock has dropped approximately 41% from its February 1 peak when the market closed on February 2. Nevertheless, BGXX stock has rewarded investors with a gain of over 129% in the year's first month.  
And, with the recent market rally pulling some speculative money off the sidelines, there's reason to believe that penny stocks like Bright Green may have higher to go. At the same time, many penny stocks are priced that way for a reason. In this article, we'll look at the bright future for Bright Green Corporation.  
Flexing Its Competitive Advantage 
The company will use the funds to create over 7,100 jobs in the United States. Bright Green plans to improve its production facilities in its home state of New Mexico. And it will also support drug research, development and FDA clinical trials.  
Investors cheered this announcement that the company could raise capital without tapping equity or debt markets. One reason the company can do this is due to the competitive advantage that Bright Green has in relation to the rest of the cannabis market.  
One of the headwinds affecting virtually every cannabis stock is that cannabis is still considered a banned substance at the Federal level. No matter how many states approve medicinal and/or recreational marijuana, doing business across state borders is impossible. And even multi-state operators must navigate state laws that, in many cases, lack consistency.  
This is where Bright Green offers a competitive advantage. Specifically, the company has a Memorandum of Agreement (MOA) with the U.S. Drug Enforcement Association. Among other things, the MOA allows Bright Green "to fund its growth, business, and operations by seeking capital from U.S. public capital markets, as well as traditional U.S. commercial financing sources." 
The MOA also allows Bright Green to register with the DEA to be a bulk manufacturer of cannabis and derivatives for producing FDA-approved commercial products that result from medicinal research.  
And according to the company's website, all of this positions BGC "to become a leading U.S. player in the manufacturing of cannabis and derivatives for FDA-approved medicinal products, opening up opportunities for joint ventures with large pharmaceutical players." 
Penny Stocks are Still Penny Stocks 
The sharp sell-off in BGXX stock the day after its 170% rally to the upside reminds you of the challenges involved when you invest in penny stocks. Bright Green is not profitable but is still a pre-revenue company.  
That could be changing. The company is projecting its latest move will eventually lead to $500 million in revenue. But moves like this should make investors attentive to short-selling activity. As evidence of this, because it dropped more than 10% in the trading session, BGXX triggered the Securities & Exchange Commission's (SEC) uptick rule. Simply put, this prevents short sellers from pushing the shares of a company lower.