The Top Funded Kickstarter Campaigns of 2016 -- So Far
BEGIN SLIDESHOW
From customized headphones to fidget cubes, here are the year's most successful campaigns.
NEXT
1. Pebble 2
NEXT
2. The Everyday Backpack, Tote and Sling
NEXT
3. Dark Souls -- the Board Game
NEXT
4. Fidget Cube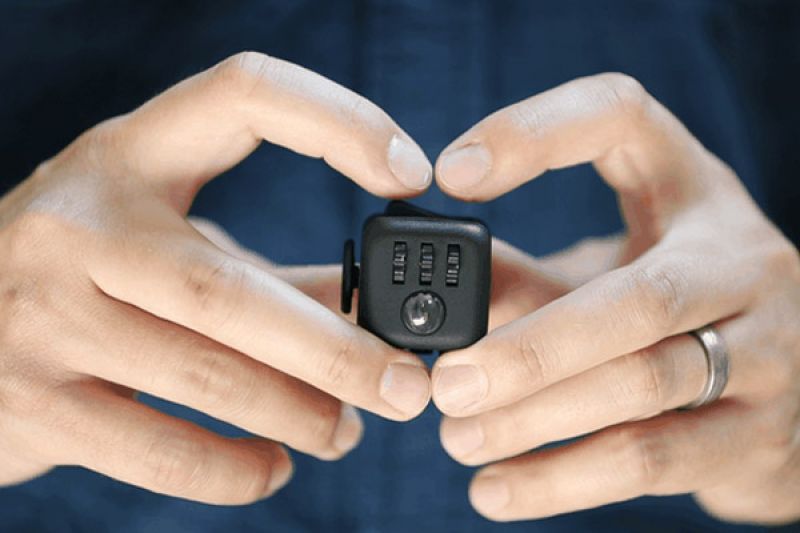 NEXT
5. Joking Hazard
NEXT
6. Smart Parka
NEXT
7. The Superbook
NEXT
8. The Duchess
NEXT
9. Taga 2.0
10. Revols
With the help of backers from across the globe, companies and creators have turned to Kickstarter to fund some of this year's most innovative products. Most of these campaigns not only met, but exceeded, their fundraising goals.
From $4 million raised for a "fidget cube" to $12 million for a smartwatch, these campaigns received an overwhelming amount of support. Check out some of the top funded Kickstarter campaigns of 2016.
Related: The First 100,000 Successful Kickstarter Campaigns, in 10 Numbers
Back for round three, Pebble Technology in May launched a kickstarter campaign for its
Pebble 2
smartwatch. The smartwatch features a heart-rate monitor and GPS technology and support for Amazon Alexa. Pebble Technology raised more than $12.7 million for Pebble 2 from 66,673 backers.
Created by Peak Design, these
everyday bags
are designed by photographers with a goal to revolutionize how cameras are carried. The project was launched in July and has been backed by 26,359 people, who raised more than $6.5 million.
Adapted from the cult favorite video game,
Dark Souls
"is a brutally hard exploration miniatures game for 1-4 players" that was created and launched in April by Steamforged Games Ltd. The campaign was supported by 31,178 backers who pledged $4,896,259 to bring the project to life.
Described as an "unusually addicting, high quality desk toy,"
fidget cube
was created by Matthew and Mark McLachlan to help children, students and adults focus. Launching the Kickstarter in August, the brothers have already received more than $4.7 million from more than 116,000 backers.
Move over Cards Against Humanity --
Joking Hazard
is the next hot "adult" card game. The game, which lets players compete to finish a ridiculous comic strip, was created by Cyanide and Happiness in February. The game was well-received with 63,758 backers who raised more than $3.2 million.
This winter coat promises to have everything to prepare for a cold weather. Labeling itself as "the world's first complete winter coat,"
Smart Parka
is complete with built-in gloves, a scarf, length extension, a hat pouch and tech pockets. Smart Parka's kickstarter campaign launched in January and has raised more than $3.2 million from 8,805 backers.
Say goodbye to that expensive MacBook Air.
The Superbook
turns your Android smartphone into a complete laptop. For only $99, the laptop shell attaches to your smartphone and streams everything you need to the 11-inch screen. Since its launch in July, the campaign has received an overwhelming amount of support: $2,952,808 from 16,732 backers.
The Duchess
is a gaming table created specifically for board games. The table features game pads and cupholders. It can seat up to six people, double as a kitchen table and is "spill-proof." The project took off in June with 3,364 backers who helped raise more than $2.5 million.
Taga 2.0
is the latest version of the most sophisticated "family bike" ever. The project launched in May and raised more than $2.5 million from 2,323 supporters. Its affordability and customizability make the bike different from others in the market.
Revols
are bluetooth earphones with tips that mold to the unique shape of your ears. The earphones can shape to ears in less than 60 seconds. The campaign raised more than $2.5 million from 10,569 supporters.