25 Best Business Partner Duos of All Time
The best business partners have complementary skills.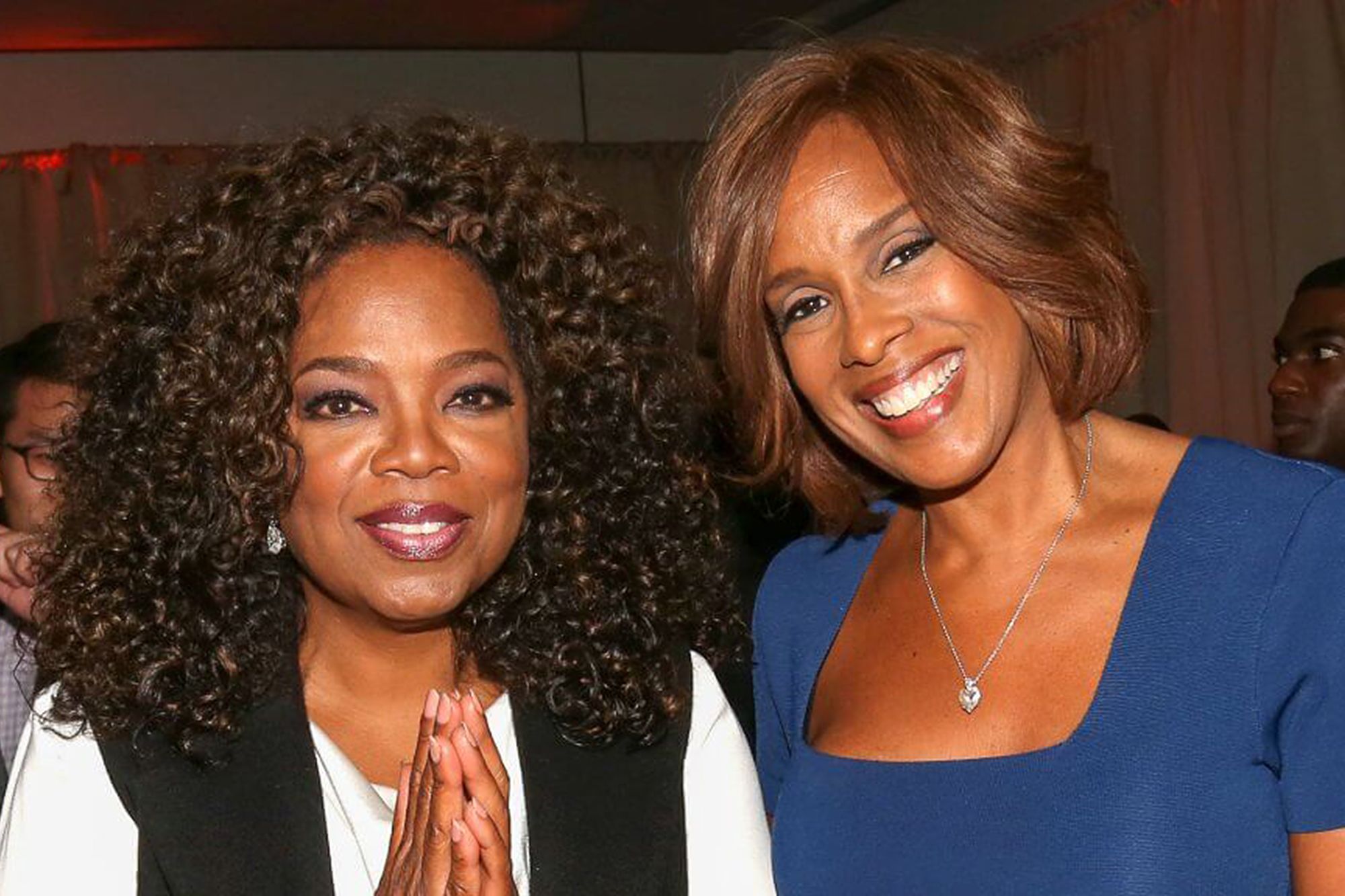 This story originally appeared on GOBankingRates
Just because you have a bold new business idea doesn't mean you're destined for success. In fact, since 1994, about half of businesses have gone under by year five, and one in five don't even make it to their second year of existence. If you want your venture to go the distance, you need to put in the effort. It helps to find a business partner who is willing to do the same.
Related: The 24 Most Powerful Female Executives and Their Net Worths
The partners on this list joined forces to make their business dreams realities. Thanks to strong work ethics and complementary skill sets, these famous business partnerships yielded incredible -- and enviable -- results. Do you have what it takes to start a business?
Whether you're looking for a business partner or just trying to get your company off the ground, read on to get inspired by these wildly successful business teams.
(By Andrew DePietro)
William Procter and James Gamble: Procter & Gamble
Company: Procter & Gamble -- $203 billion market value
A humble English candle maker and a poor Irish soap maker created one of the most successful companies in the world, and they had their in-laws to thank for it.
William Procter and James Gamble married Olivia and Elizabeth Norris, respectively, whose father Alexander Norris suggested his sons-in-law stop competing with each other and start a joint business. On Oct. 31, 1837, in the midst of a recession, the two formed Procter & Gamble Company, which thrived despite stiff competition.
One reason Procter and Gamble are among the most successful business partners is that they put the company's welfare above their own. In 1840, both men sold their personal assets in order to build a factory and produce candles of a quality no company in Cincinnati could match. Their modern Central Avenue facility offered canal access, allowing for cheap transportation. The end result was that Procter & Gamble grew into a million-dollar business by 1859.
Henry Wells and William G. Fargo: Wells Fargo
Company: Wells Fargo -- $281 billion market value
Henry Wells and William Fargo founded not just one but two major financial companies that have become household names: Wells Fargo and American Express. Having worked for years in the shipping industry, Wells and Fargo founded American Express in 1850 to capitalize on the U.S.'s expanding size and population by offering a fast, reliable delivery service between the East and Midwest.
American Express Today: Which Amex Credit Card Is Right for You?
But when gold was discovered in California, Wells and Fargo saw a whole new market emerge. When their other partners refused to expand, Wells and Fargo took matters into their own hands. They raised $300,000 and in 1852 founded a new company -- Wells Fargo & Company -- to bring express and banking services to California.
John D. Rockefeller and Henry Flagler: Standard Oil
Company: Standard Oil -- successors Chevron and ExxonMobil alone combine for more than $575 billion in market value
As the main oil refiner in Cleveland, John Rockefeller was already making significant sums of money in the 1860s, but he still needed a business partner to complement his skill set. After buying out his original partner, Maurice B. Clark, Rockefeller brought in Ohio grain merchant Henry Flagler in 1867, and the pair formed Standard Oil Company in 1870. Flagler proved to be the ideal business partner to bolster Rockefeller's strategic vision and resolve, as well as provide a lawyer-like analysis of business contracts. By 1880, Standard Oil controlled the refining of 90-95 percent of all oil produced in the U.S.
The U.S. government ordered the Standard Oil monopoly to break up in 1911 into some 34 separate entities, which is also when Rockefeller and Flagler ended their partnership. To this day, you'll find Rockefeller and Flagler's company living on through its successors like Mobil, Amoco, Chevron and Exxon, several of which have -- rather ironically -- merged with each other in the century since the government-ordered breakup.
Orville and Wilbur Wright: Curtiss-Wright
Company: Curtiss-Wright -- $6 billion market value
Orville and Wilbur Wright introduced powered, heavier-than-air human flight at Kitty Hawk, N.C., in 1903. Their success was due not only to years of research and development but also the right mix of personalities and skills -- Orville being the more creative inventor while Wilbur was the more grounded and intellectual side of things.
Fly to Kitty Hawk: Best and Worst Airlines for Domestic Flights
The Wright Brothers enjoyed one of the best business partnerships because they were good communicators. Wilbur said of the partnership, "...nearly everything that was done in our lives has been the result of conversations, suggestions and discussion between us." The partners' legacy lives on today as Curtiss-Wright, the company that purchased the Wright Aeronautical Company in 1929.
Bill Hewlett and Dave Packard: HP
Company: Hewlett Packard Enterprise Company and HP, Inc. -- $63 billion combined market value
Like many of the successful business partners on this list, Bill Hewlett and Dave Packard met in college. While studying at Stanford, Hewlett and Packard discussed forming a company and eventually founded Hewlett-Packard Corporation in 1939.
Related: Jeff Bezos' Most Outrageous Business Failures
From its humble origins as a maker of audio oscillators, HP went on to become a tech giant, producing PCs, printers, software, servers and plenty more. Hewlett retired as CEO and was succeeded by John Young in 1978. Both Hewlett and Packard would play unofficial roles in the company for many years. Packard died in 1996, and Hewlett died five years later.
Their legacy lives on, though, as HP is now seen as the first important technology company in Silicon Valley. The garage where they first began building their company in Palo Alto now bears a historical marker labeling it the "Birthplace of Silicon Valley."
Ben Cohen and Jerry Greenfield: Ben & Jerry's
Company: Ben & Jerry's -- sold to Unilever in 2000 for $326 million
Ice cream is big business in the U.S., with the nation consuming about 1.5 billion gallons a year, and Ben & Jerry's enjoys a large slice of that (ala mode) pie. But it isn't the pursuit of profits that puts Ben Cohen and Jerry Greenfield on the list of the best business partners.
Giving back was a key part of Cohen and Greenfield's success. After opening the first Ben & Jerry's shop in 1978, the duo created the Ben & Jerry's Foundation in 1985, which donates 7.5 percent of the company's earnings to nonprofits across the country.
Additionally, Cohen and Greenfield take steps to put the company first. Their highest salary at the company was kept at no more than five times that of the lowest-paid worker for a long time, and it's still only 11-15 times greater.
Bill Gates and Paul Allen: Microsoft
Company: Microsoft -- $841 billion market value
It's hard to imagine a world without Microsoft, but thanks to Bill Gates and Paul Allen, we don't have to. Microsoft founders Gates and Allen met at Seattle's Lakeside School and built a friendship out of their shared love of technology, among other things.
Boasting strong entrepreneurial spirits, Gates and Allen seemed destined for success from the beginning. Allen and Gates would make $20,000 from their first venture -- Traf-O-Data -- before making history by founding Microsoft in 1975. The basic model of licensing software to many different computer makers proved lucrative over the years: according to Forbes, Bill Gates' net worth is almost $100 billion while Paul Allen is worth just over $20 billion.
Warren Buffett and Charlie Munger: Berkshire Hathaway
Company: Berkshire Hathaway -- $516 billion market value
Both Omaha natives, Warren Buffett and Charlie Munger created the impressive company that is known today as Berkshire Hathaway. After meeting in 1959, the pair bonded over a shared belief in the value of investing.
Over the decades, Buffett and Munger have worked closely together, with Buffett serving as chairman and CEO of Berkshire Hathaway and Munger as vice chairman. Part of their success as business partners can be traced to their shared experiences -- both men worked for Buffett's grandfather Ernest, toiling away at the family grocery store in Omaha.
The partnership has been good to them both: per Forbes, Warren Buffett has a net worth of $86.5 billion while Munger is worth just shy of $2 billion.
Steve Jobs and Steve Wozniak: Apple Inc.
Cmpany:
Apple Inc. --
$1 trillion market value
Dynamic duos are common in the tech industry, and the partnership of Steve Jobs and Steve Wozniak was no exception. The men were introduced by mutual friend Bill Fernandez -- who would go on to become Apple's first employee -- as teenagers and hit it off quickly. Their first collaboration was actually a crude banner that flipped the bird to a collection of proud parents at the 1972 graduation ceremony for Jobs' high school.
What made Jobs and Wozniak successful as business partners were their complementary personalities and skill sets -- with Wozniak providing engineering expertise to Jobs' marketing ability. Today, according to Celebrity Net Worth, Steve Wozniak has a net worth of $100 million, and while Jobs died in 2011, his widow Laurene Powell Jobs has a net worth of $21.4 billion, making her the 14th most powerful woman in the world, per Forbes. The company that they co-founded has gone on to become the first ever to reach a market valuation of $1 trillion. No word, though, on what that banner is worth these days.
Larry Page and Sergey Brin: Google
Company: Google -- $873 billion market value
Stanford has a habit of producing some of the best business partners, especially when it comes to the tech industry. Larry Page and Sergey Brin met in a Stanford Ph.D. program in 1995 and eventually collaborated on a search engine project called "Backrub" that formed the foundation for Google. Interestingly, the foundation of their concept was in the application of citation concepts used by librarians and researchers to the information on the internet.
Brin and Page still work together to this day. Brin serves as the president of Google's parent company, Alphabet and Page is the CEO.
Pierre Omidyar and Jeffrey Skoll: eBay
Company: eBay -- $34 billion market value
Pierre Omidyar might officially be the sole founder of eBay, but his partner Jeffrey Skoll -- the company's first employee -- was key to the online company's success. Armed with a Stanford MBA, Skoll joined Omidyar in 1995, and helped Omidyar convert the site's early popularity with toy collectors into a widespread appeal to people of all stripes. Today you can sell the toys in your closet and make a ton.
Omidyar was chairman of the board of eBay until 2015 and still sits on the board. Skoll left eBay in 2001 to focus on his own projects, including the charity organization Skoll Foundation and the production company Participant Media. Pierre has a net worth of $10.9 billion today while Jeffrey Skoll is worth $4.8 billion, per Forbes.
Gordon Moore and Bob Noyce: Intel
Company: Intel -- $231 billion market value
The tech industry has long been a cutthroat business, and the founders of Intel -- Gordon Moore and Bob Noyce -- know this better than most. Moore and Noyce both worked with early Silicon Valley magnate William Shockley at Shockley Semiconductor Laboratory until 1957, when they abandoned him and his tyrannical management style. They would go on to found Intel in 1968.
Noyce and his visionary, big-picture mentality meshed well with the reflective, mild-mannered Moore, who preferred working with technology. In November 1971, the company launched the Intel 4004, the first general-purpose programmable processor, which became the model microprocessor used in many PCs.
The company they founded has made a lot of money over the years, and they benefited. Gordon Moore's net worth today is $10 billion, per Forbes, while Robert Noyce passed away in 1990.
Jerry Yang and David Filo: Yahoo
Company: Yahoo -- Sold to Verizon in 2017 for $4.48 billion
As doctoral candidates at Stanford in 1994, Filo and Yang were tasked with developing a new line of computer chips. Without supervision, they instead spent much of their time surfing the internet. Procrastination usually isn't a good thing, but Filo and Yang's obsession with the internet led them to start categorizing their favorite sites. What began as the informal "David and Jerry's Guide to the Web" soon transformed into Yahoo -- an acronym for "Yet Another Hierarchical Officious Oracle."
Yahoo would eventually be lapped -- repeatedly -- by rival Google, but the company's success in its heyday resulted in a net worth of $2.6 billion for Jerry Yang and $5 billion for David Filo, per Forbes. Ironically, Yahoo itself didn't prove to be the pair's best business decision in the end. That would be when they opted to buy a 40 percent stake in the fledging Chinese e-commerce company Alibaba in 2005 for $1 billion. What would 40 percent of Alibaba fetch you today? Just shy of $185 billion.
Sheryl Sandberg and Mark Zuckerberg: Facebook
Company: Facebook -- $527 billion market value
Anyone who watched the film "The Social Network" got a look at the history of how Mark Zuckerberg built a website and a social networking space. However, understanding how Facebook became a business requires the introduction of a new character to the narrative: Sheryl Sandberg.
Related: How Rich Was Warren Buffett at Your Age?
Sandberg was the key early addition to the Facebook team that actually figured out how to make money -- a lot of it -- from the billions of users that Zuckerberg was attracting. Their partnership has helped provide a new model in Silicon Valley that pairs a visionary founder with a second-in-command who's ready to handle the management of the company.
Their partnership has helped build Facebook into a company worth more than $500 billion -- one of just six in the world -- and drove Zuckerberg and Sandberg to net worths of $69 billion and $1.5 billion respectively, per Forbes.
Jenn Hyman and Jenny Fleiss: Rent the Runway
Company: Rent the Runway -- estimated value of $800 million
Becky Hyman had an issue. She wanted to wear something stunning to an upcoming wedding, but she also wasn't interested in shelling out big bucks for something she would probably just wear once. And while her conundrum might have vexed her, when her sister Jenn got wind, it led her and her Harvard Business School classmate Jenny Fleiss to get the idea they were looking for for a new business venture: a subscription service for fashionable clothing.
Each brought their own expertise to the business -- Hyman was in sales and marketing while Fleiss hailed from finance -- and their partnership helped take this simple concept and turn it into a company that is fast approaching an IPO that could help it hit a $1 billion valuation. It's also helped each build an estimated fortune of $80 million apiece by June 2016, according to Forbes.
Katia Beauchamp and Hayley Barna: Birchbox
Company: Birchbox -- peak estimated value of $500 million
Another pair of young business partners who cashed in on the subscription trend are Katia Beauchamp and Hayley Barna. Birchbox, the company they co-founded, delivers a box of beauty products to subscribers each month. The two had a shared frustration with discovering beauty products online and started down the path that would ultimately produce Birchbox in late 2009. For a subscription fee, you can get a box of free samples provided by various brands interested in the exposure the company can provide them.
Barna served as CEO of the company until 2015 when she stepped down and gave way to Beauchamp, and the company turned a profit for the first time in 2016.
Elizabeth Cutler and Julie Rice: SoulCycle
Company: SoulCycle -- purchased by Equinox in 2011
SoulCycle, the 45-minute indoor cycling class that has grown to 82 locations across 20 markets in Canada and the United States since its founding in 2006, owes its existence to founders Elizabeth Cutler and Julie Rice. Julie Rice was a former talent agent -- she helped launch the careers of Selma Blair, Ellen Pompeo and Justin Long, among others -- whose time in the entertainment industry helped her understand how the right culture and coach can help you connect with your workout in a new way. When she met then-real estate agent Elizabeth Cutler, they set up shop in an old dance studio they found on Craigslist.
About a decade later, they walked away from the company, having received a buyout of $90 million apiece from Equinox.
Oprah Winfrey and Gayle King: OWN Network
Company: OWN Network -- estimated value of $286 million
Oprah Winfrey's meteoric rise to fame and fortune helped her land the No. 6 spot on the Forbes list of self-made women for 2018 with a net worth of $3.1 billion. However, while Oprah's success has largely been of her own making, it's also hard to ignore that throughout her career there's been one person who is always by her side: longtime friend Gayle King.
The two women first met while working at the same Baltimore television station in 1976. At that point, the future billionaire was 22 years old and earning $22,000 a year, but her generosity in offering to put up 21-year-old production assistant King at her house helped forge a lasting friendship. King went on to act as the editor-at-large of "O, the Oprah Magazine" and host "The Gayle King Show" on the OWN Network in addition to her duties as a host on "CBS This Morning."
Bill Bowerman and Phil Knight: Nike
Company:
Nike -- $130 billion market value
Not a lot of people know that the history of one of the biggest sports apparel companies in the world started with a waffle iron. It's true, though, as then-University of Oregon track and field coach Bill Bowerman would pour rubber into waffle irons to use them as a mold for the soles of the shoes he was creating.
While Bowerman is legendary in the track and field world for his skills as a coach, it's the enterprise he put together with the first student athlete to try Bowerman's homemade shoes -- Phil Knight -- that cemented his name in business history. Pairing with Knight, Nike first imported lower-cost Japanese running shoes at its inception in 1964, only to move into producing the shoes themselves.
Today, Phil Knight and his family have a net worth of just above $35 billion, per Forbes.
Reed Hastings and Marc Randolph: Netflix
Company: Netflix -- $152 billion market value
Netflix traces its roots to the Apollo 13 disaster. Not the one that nearly cost the lives of three astronauts in 1970, but the one in 1997 when Reed Hastings lost his copy of the movie starring Tom Hanks and ended up owing $40 to his local Blockbuster. And in the long run, that $40 appears to have proven extremely, extremely costly to Blockbuster.
Hastings partnered with Marc Randolph (who, incidentally, claims the above story is entirely apocryphal) to create Netflix. What started as a mail-order DVD subscription service transitioned into one of the world's biggest streaming entertainment platforms. Randolph played an essential role in driving the early management team and keeping the consumer experience front and center.
However, their story is also an example of how even the best partnerships can end poorly. Hastings ultimately pushed out Randolph, who left the company in 2004.
Adolphus Busch and Eberhard Anheuser: Anheuser-Busch
Company: Anheuser-Busch InBev SA/NV -- $199 billion market value
The mass-migration of Germans to the United States in the mid-19th century also helped create a new era in beer brewing that drew from the German tradition. One such immigrant was Eberhard Anheuser, a soap maker who left Germany in 1843 and built the largest soap and candle company in St. Louis. One of his other business ventures involved purchasing the Bavarian Brewery, which changed its name to E. Anheuser & Co. in 1860.
However, it was only when Eberhard's daughter Lilly married a young clerk selling brewing supplies by the name of Adolphus Busch in 1861 that things really started to take off. With his new son-in-law purchasing a 50 percent stake in the brewery and then aggressively pursuing expansion, the company took off. Busch helped pioneer the use of pasteurization and refrigerated rail cars to turn Budweiser into the first national beer brand, en route to building the international (after merging with brewing groups in Belgium and Brazil), multi-billion dollar company of today.
Richard and Maurice McDonald: McDonald's
Company: McDonald's -- $124 billion market value
The name most associated with McDonald's is Ray Kroc, but the foundation of the company that Ray Kroc ultimately took national was built on the San Bernardino burger shack put together by brothers Dick and Mac McDonald. By sticking to a limited menu and focusing on efficiency for the sake of mass production -- something they called the "Speedee Service System" -- McDonald's was able to deliver lightning-fast service at a very low price.
Ray Kroc ultimately paid $2.7 million to purchase the franchise from the brothers in 1961, but -- depending on who you believe -- failed to pay any of the 0.5 percent of all future sales that he had promised to the McDonald brothers at the time of the sale. Those royalties would have come to almost $115 million for last year alone.
Mike Krieger and Kevin Systrom: Instagram
Company: Instagram -- sold to Facebook in 2012 for $1 billion
The "story" of Instagram starts with Mike Krieger and Kevin Systrom, the company's co-founders, but it's not an especially long one. That's because the app has rocketed to ubiquity in stunning fashion since its inception. Systrom was working for Google in its Gmail department and working on building a photo-sharing app in his spare time, ultimately calling it Burbn. That app was what created their partnership, as Krieger was an active and engaged user.
By the time they launched Instagram in October 2010, the market was primed for their new product. Systrom was shocked to see the beta users help drive them to 10,000 users within hours of their midnight launch. Within two years, they had sold their company for a whopping $1 billion to Facebook.
Today, Systrom is worth $1.5 billion per Forbes while Celebrity Net Worth puts Krieger at $100 million.
Edward Johnson, III and Abigail Johnson: Fidelity Investments
Company: Fidelity -- $6.9 trillion in assets under management
Fidelity Investments has been a family business for some time. The investment company was founded by Edward C. Johnson, II in 1946 and his son Edward C. Johnson, III joined as a research analyst in 1957. However, it was the working relationship between Edward the third and his daughter -- Abigail Johnson -- that created a new legacy for the staid old mutual fund company.
Abigail Johnson, who owns about a quarter of the company and has a net worth of almost $17 billion per Forbes, followed in her father's footsteps when she joined the company as an analyst in 1988. She clearly found success working with her dad, as she rose through the ranks and eventually replaced him as CEO in 2014 and then chairman in 2016.
Today, her net worth makes Johnson the world's seventh most powerful woman, according to Forbes, while her proud papa is worth some $7.7 billion, per Forbes.
Michael Eisner and Frank Wells: Disney
Company: Disney -- $170 billion market value
You might not expect Michael Eisner to be on a list of the best business partners, considering he was voted out as chairman of Disney in 2004. But when CEO Eisner was matched with new Disney president Frank Wells in 1984, the pair brought the storied film company back to life by revitalizing the animated segment that helped drive business to its theme parks.
The combination of Eisner's creative energy and enthusiasm and Wells' pragmatism and business acumen helped turn Disney around and return it to entertainment juggernaut status. Wells died in a helicopter crash in 1994 and the internal power struggle that followed ultimately cost Eisner control of the company a decade later. Their success, though, helped keep afloat the $170 billion empire that still exists today, and helped build a net worth of $1.1 billion for Michael Eisner, per Forbes.