For Subscribers
A New Take on Incubators
Today's incubators provide cutting-edge support for your startup
Opinions expressed by Entrepreneur contributors are their own.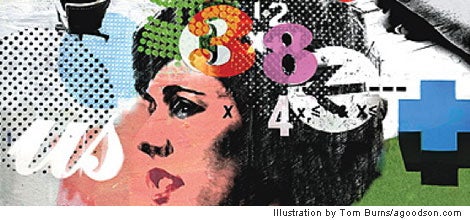 Business incubators--organizations that help entrepreneurs get off the ground through mentoring, funding and facilities--have been around since the 1950s. At the turn of the millennium, for-profit incubators were a hot commodity until they deflated with the dotcom bubble. But this year, despite a down economy, the luster is returning to incubation. President Obama has pledged $250 million a year in federal funds to seed a regional network of such organizations--an effort aimed at growing jobs and innovation. So people are talking about incubators again.

"This is the first time in the U.S. that a new administration has made this kind of commitment to innovation, entrepreneurs and technology," says Dinah Adkins, president and CEO of the National Business Incubation Association . "This is the first time we've had a presidential administration that wants to invest in this."

Accelerators to Help You Grow


In recent years, for-profit business "accelerators" have cropped up, though they make up less than 10 percent of incubators nationwide. The companies, which National Business Incubation Association CEO Dinah Adkins says are essentially incubators with fancier names, often focus on startups that have already opened their doors, helping with VC funding, CEO search assistance and hands-on growth guidance. They often ask for a stake of a firm's sales in exchange for helping it reach a new phase of profitability. Greg Horowitt, co-founder of incubator consulting firm Global Connect, says accelerators "can help move some of these companies along" when there's a gap in funding between startup grants and growth-sustaining capital. Some of the more noteworthy accelerators include:

Accelerator Corp.: This Seattle-based firm focuses on biotech startups and provides scientific expertise and help with funding and facilities. It claims to have helped its startup clients raise more than $143 million in capital.

The Foundry: Billed as one of the earliest accelerators, this dotcom-era incubator survived the online boom by focusing on medical devices, which is still a burgeoning sector. It helps with seed money, venture capital and IPOs. It has assisted with more than a dozen startups that it claims are now worth more than $1 billion.

LaunchBox Digital: This Washington, DC-based accelerator focuses on startups in sectors including social networking, mobile-phone applications, SaaS, online gaming and TV set-top convergence. It provides some seed capital, mentorship in various areas and access to strategic partners.

Y Combinator: Based in Silicon Valley, this accelerator helps startups find big-money investors or acquisition firms. It will also help entrepreneurs fine-tune their goals and products. Y Combinator can provide some seed money ($20,000 or less), too.