5 Ingredients for a Successful Work Environment
Happy employees take care of their customers. And happy customers who are well taken care of refer new clients. Think about it.
Opinions expressed by Entrepreneur contributors are their own.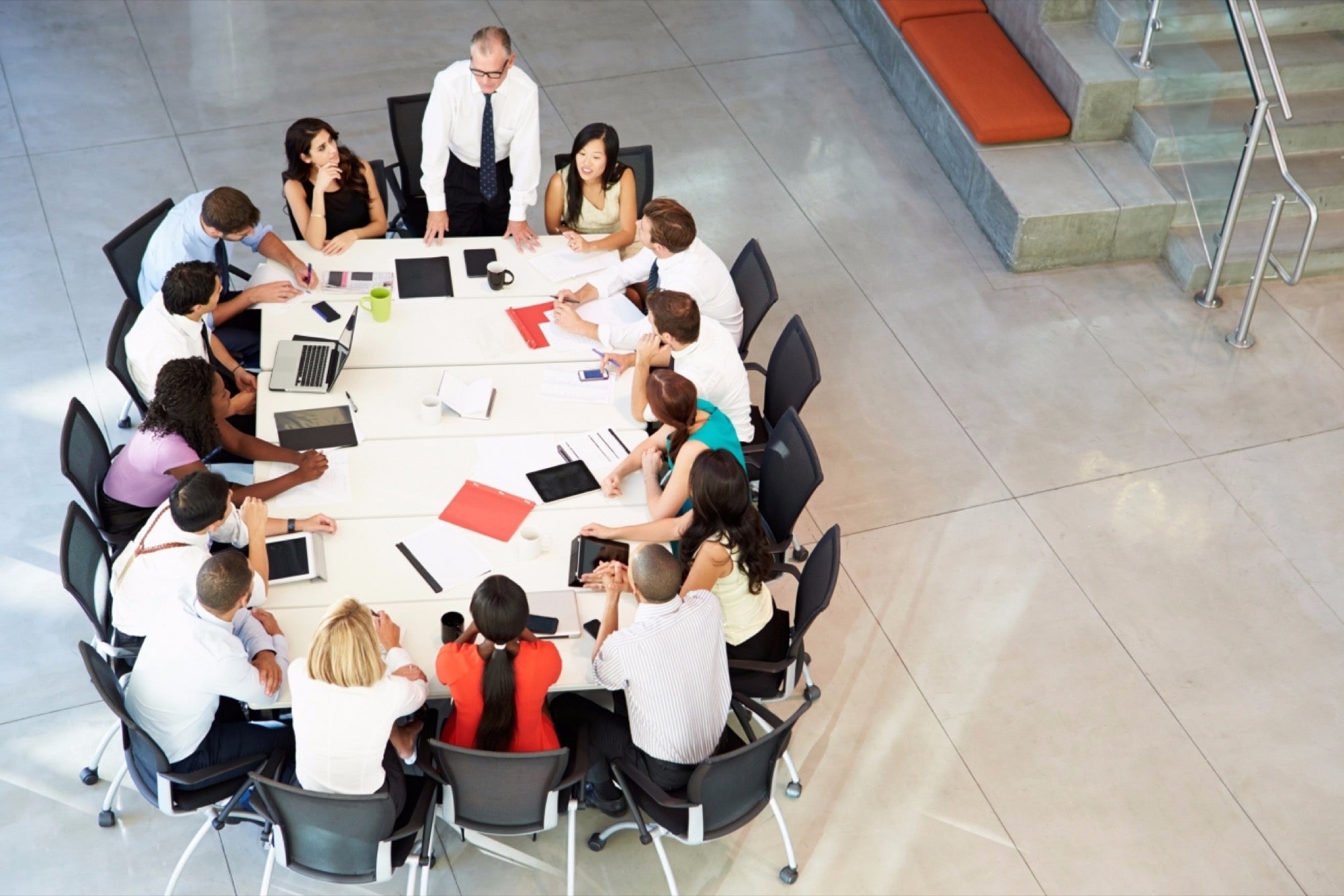 As the founder and CEO of a company that has grown from its modest beginnings in my spare bedroom at home to a successful business with more than 50 employees in two states -- a company named one of South Carolina's "Best Places to Work" three years running -- I have a surprisingly simple philosophy of business:
Happy employees take care of their customers. And happy customers who are well taken care of refer new clients, pay their bills and contribute to the profitable growth of the company.
Related: 30 Secrets to Hiring the Right People
You don't have to be a business guru to recognize when a business is firing on all cylinders, when employees are putting their skills to maximum use, working together and simultaneously having a good time.
But, how to create that chemistry? That's the question. Here are some strategies that have worked for my company:
1. Staff your team with "A" players; they're worth the wait.
An "A" player is someone who brings all of the necessary qualifications to the table plus something extra as a human being. Of course, that isn't always readily apparent during a 45-minute interview. This tip speaks to the importance of having an intuitive hiring manager, which in the case of a small business, may be the CEO.
In short, you should always be looking for A players, whether a position is open or not. In fact, you need a virtual bench. In a recent Gallup report on the millennial generation, 21 percent of millennials surveyed said they'd changed jobs within the previous year, which is more than three times the number of non-millennials reporting the same.
Consider, too, that each day, 10,000 baby boomers retire. People will leave, and you need to have a few A candidates in mind whom you can immediately reach out to. Most companies approach hiring and recruiting reactively. The goal is to be proactive.
Look at Danny Espinosa, currently an infielder for the LA Angels. Espinosa originally played on the farm team for the Washington Nationals until the team called him up. His second year he hit 21 home runs, stole 17 bases and finished sixth in the National League Rookie of the Year balloting.
So, yes . . . it pays to have a strong bench.
2. Recognize the importance of having fun.
Marketing whiz and author Mike Veeck says it plainly in his book, Fun Is Good (published by my company, Advantage Media Group). Studies prove it. Fun is good for business. Good for customers. Good for employees. Fun at work means having energy and enthusiasm while tending to the tasks at hand.
Matt Weinstein notes the potential of promoting fun in his book, The Levity Effect (Wiley). He tells the story of Kirt Womack of Utah. On the first day of spring, Womack ran into his manager's office and asked if the folks on the factory floor could do something fun -- like head outside and fly paper airplanes -- assuming they met their quota two hours early. The manager said no.
Womack counter-offered. What if they exceeded their quota by 50 percent? The manager gave in. By 3 p,m., the employees had surpassed 150 percent of quota. Off they went to fly paper airplanes. The lesson? Fun is good . . . and productive.
At my company, our own big hairy audacious goal is called "The Road to 1,000," meaning that we want to publish 1,000 books a year by December 31, 2018. We opened what we named the "Pub to 1,000," open every Friday afternoon from 4:30 p.m. to 5:30 p.m. There, we do a quick pep rally reviewing all the accomplishments we've achieved as a team. Then, we open the pub for an hour so people can grab a beer and talk to their friends. That's a small thing, but it makes a difference.
Related: 4 Fun Team Building Activities for the Office
3. Let your employees know that they matter.
A family environment significantly facilitates a team mentality, especially for those quiet geniuses who like to keep to themselves because they're shy.
In an appearance at the Wharton School to discuss his book Everybody Matters (Penguin), Bob Chapman, CEO of Barry-Wehmiller, made a comment along these lines which has stayed with me. "Leadership," Chapman said, "is the stewardship of the precious lives that come to you, by people walking through your door and agreeing to share their gifts with you."
So, treat your employees with similar regard. Communicate with them, open and honestly. Tell them how they are doing, both the good and the bad. Most important, let your people know that you are looking out for them and want them to be successful. As author Roy T. Bennett (self-published) says, "Be an encourager. When you encourage others, you boost their self-esteem, enhance their self-confidence, make them work harder."
As mentioned, we have more than 50 people in our company and there's a lot of good stuff that I never see. So we came up with "Caught in the Act of Greatness." Every Friday afternoon, people fill out "Caught in the Act of Greatness" cards and recognize one other for doing great work.
Then there's our "Spirit of Service Pineapple Award," the pineapple being a hallmark of Charleston. A gold pineapple gets presented from one team member to another who exemplifies the standards of SERVICE, which our company fosters: Support, Encourage, Respect, Validate, Inspire, Cultivate, Engage.
These are small things, but they can all help you create your ideal environment.
4. When you lead, understand the "why."
According to a 2016 study reported by the Wall Street Journal, just under half of the U.S. workers surveyed said they felt satisfied with their jobs last year. Why such a low number? One reason might be is that these companies haven't spent the necessary time and energy connecting the dots for these employees, pointing out exactly how their work, day in and day out, is making the world a better place for clients.
Nor have these companies connected the dots about how their clients' success is making a positive impact.
The 2016 Deloitte Millennial Survey found that millennials are driven less by profits than purpose. It found that those workers were likely to stay in their jobs longer if they were satisfied with a workplace's sense of purpose. Now that millennials dominate the workplace, connecting employees with purpose has become more crucial than ever.
5. Commit to lifelong learning.
Leaders need to encourage employees to follow a path of personal and professional development. Every year, I offer each of my team members $1,000 to be spent on professional development -- classes, webinars, networking events, conferences -- anything that will improve their performance in their jobs and make an impact in the position.
Related: How Making Employees Lifelong Learners Can Help Your Company Succeed
I also request that each team member dedicate 120 hours per year outside of work to professional development.
There's a good reason for this: With increased knowledge, experiences and skills, people lead a more fulfilled life, which can profit everyone within any working environment -- maybe yours, too.