For Subscribers
Young Entrepreneur Challenges the Way Americans Think About Their Cellphones
A Pakistani immigrant takes on the U.S. cell phone service model.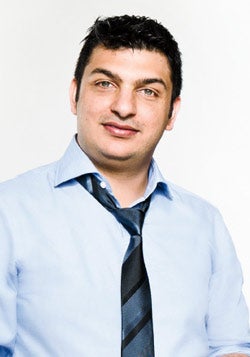 Photo© Natalie Brasington
In the fall of 2004, when 18-year-old Pakistani squash champion Ahmed Khattak arrived at Yale to play for the university and take advantage of a full academic scholarship, his first priority was to buy a cell phone to call his family back home. But he couldn't. With no Social Security number and no established credit, he wasn't able to get a cell phone service contract.
"I couldn't believe it," he says. "I'd just arrived in the most technologically advanced country in the world, and no one would sell me a phone."