9 Things You Never Thought You Would Buy From a Vending Machine
Reaching customers even when ecommerce can't, these vending machines dispense unexpected items, where and when customers need them.
Opinions expressed by Entrepreneur contributors are their own.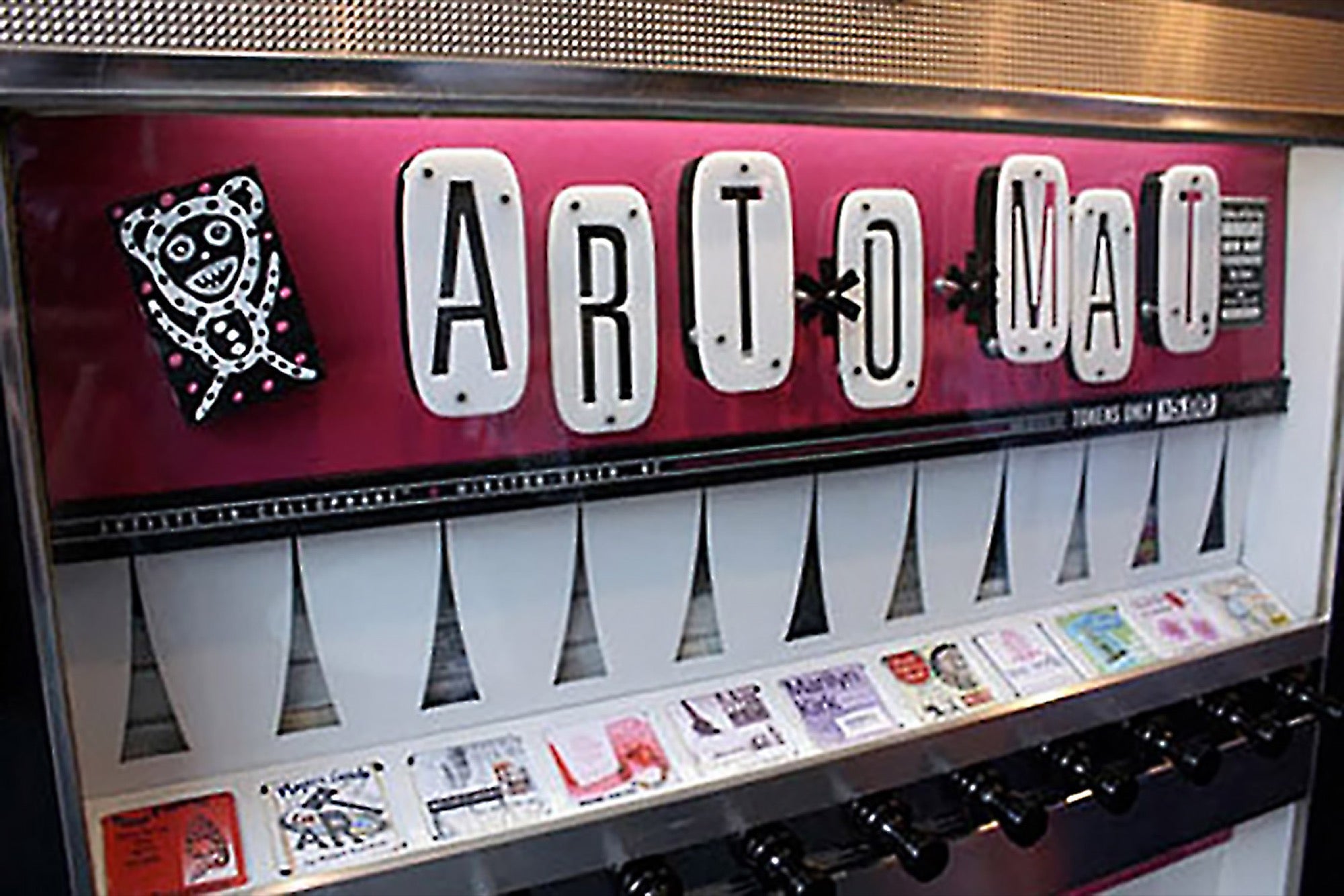 These days, sometimes not even next-day shipping is fast enough. So, when all the stores are closed but you need a last-minute anniversary bouquet or flats to replace your excruciating sky-high heels, where can you turn? For a surprising number of goods, the answer is vending machines.

Nearly 95 percent of U.S. vending machine revenue (around $42 billion) still comes from traditional products like snacks, and the industry has remained steady over the last few years, according to the National Automatic Merchandising Association. But NAMA President Carla Balakgie believes that innovations like touchscreen technology and unique products could give the vending machine industry a boost.
From $5 works of art to bars of gold or cupcakes for dogs, here are nine unique vending machine businesses.
Related: Beyond the Food Truck: 10 Unique Mobile Businesses


Shoes From RollaSole
Anyone who has nursed aching feet after a night out in heels can appreciate RollaSole. The $20 pairs of ballet flats can be rolled up to fit inside a purse and come with a bag to stow your stilettos. If you need a pair on the go, you can try vending machines in party hotspots like the Vanity Nightclub at the Hard Rock Hotel & Casino in Las Vegas.

There are currently four Rolla Vending machines in the U.S. and the company, which also sells its flats online, is hoping to offer more machines soon.
Tiny Works of Art From Art-o-Mat
Since 1997, artist Clark Whittington has transformed retired cigarette machines to dispense pocket-sized works of art. Approximately 400 artists contribute their work to the machines, called Art-o-Mats, with projects ranging from tiny clay sculptures to miniature paintings and jewelry.

More than 100 machines are sprinkled throughout the U.S. in places like art galleries, museums, libraries, and even bars and grocery stores. The works sell for around $5, and while only half goes to the artists, the machines offer exposure for their work, with customers getting a slice of culture on the cheap.
A Bouquet From 24-Hour Florist
"Saying it with flowers" is hard to do when you want to deliver a bouquet after the florist has closed. Thankfully, the automated kiosks from Raleigh, N.C.-based 24-Hour Florist are stocked with fresh-cut arrangements. Local florists market their wares through the kiosks to reach customers who can't reach their brick-and-mortar shops.

Customers can grab a gift complete with vases and cards at locations where they are likely to need them, including malls, hospitals and airports. The kiosks have been available since 2006 and there are currently around a dozen throughout the U.S.
Prescription Drugs From MedBox Vending Machines
Prescription medication might not be the first thing you consider getting from a vending machine, but MedBox has figured out a way to safely dispense medication using security measures such as fingerprint samples.

The machines have been around since 2010 and are mostly for use by staffs of pharmacies, assisted living facilities, doctors' offices and clinics to help manage employee possession of sensitive drugs.
Gold Bars From Gold to Go ATM
Finding gold used to mean panning and hoping to strike it rich. Now, it's as simple as inserting cash or a credit card and selecting gold bars, nuggets or coins from a touch-screen machine at a gold ATM. The first gold-plated ATM appeared in the lobby of the Emirates Palace hotel in Abu Dhabi in 2010.
There are now 20 machines, the brainchild of a German entrepreneur, located in Las Vegas, New York, as well as several European cities. The ATMs are updated every ten minutes with the most up-to-date market prices.
Beach Supplies From Sandbox's Beach Shop in a Box
Packing for a day at the beach can be anything but and it's easy to forget something essential. This South Walton, Fla.-based beach shop is run by husband and wife Greg & Lauren Alsobrook and aims to make tourists' and locals' visits easier by renting them everything from beach chairs to umbrellas and coolers.
For smaller necessities like sunscreen, goggles, water toys and towels, the couple introduced Beach Shop in a Box, a beach vending machine that dispenses those smaller items whenever customers need them. The sole pilot machine opened last year in Destin, Fla.
Flower Seeds From Greenaid's Seedbomb Vending Machines
What looks like gumballs in these vending machines are really "Seedbombs," made from a mixture of clay, compost and seeds. They were created by this Culver City, Calif.-based company as a way for concerned citizens to transform "the forgotten grey spaces" found in vacant lots and parking centers into lusher, greener areas.
The machines are available for anyone to purchase and install. The Seedbombs themselves can be bought by a passersby for just four quarters at more than 167 machines in 68 cities throughout the world.
A Sweet Treat From Sprinkles Cupcake ATM
A visit to the cupcake ATM can turn a routine errand into a treat run. Sprinkles, a Los Angeles-based cupcakery, has installed a Cupcake ATM next to its Beverly Hills location. The machine dispenses most of the bakery's flavors, including cookies and dog-friendly cupcakes for around $4.
The touchscreen even shows a live video of your treat being retrieved and is available 24-hours a day. So far, there's just one ATM near the Sprinkles flagship store, but other machines are planned for New York and the brand's eight other U.S. locations.
A New Shade of Nail Polish From Nailmatic Nail Polish Vending Machine
If you can get shoes, cupcakes and gold bars from vending machines, selecting a shade of nail polish on the go might seem downright normal. The Nailmatic nail polish vending machine can be found in five locations around Paris and gives customers a choice of 63 different shades for five Euros, or around $7 USD.