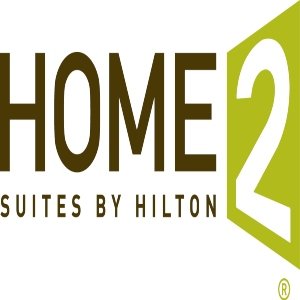 About
Franchising Since
2009 (11 Years)
Corporate Address
7930 Jones Branch Dr., #1100
McLean, VA 22102
Leadership
Christopher Nassetta, CEO
Ticker Symbol
Financial Requirements
Initial Investment
ⓘ
$9,111,295 - $17,474,775
Ongoing Fees
Initial Franchise Fee
ⓘ
$75,000 - $75,000
Financing Options
Home2 Suites by Hilton has relationships with third-party sources which offer financing to cover the following: franchise fee, startup costs, equipment, inventory, accounts receivable, payroll
Veteran Incentives
Varies
Support Options
Ongoing Support
Purchasing Co-ops
Newsletter
Meetings/Conventions
Toll-Free Line
Grand Opening
Online Support
Security/Safety Procedures
Field Operations
Proprietary Software
Franchisee Intranet Platform
Marketing Support
Co-op Advertising
Ad Templates
National Media
Regional Advertising
Social media
SEO
Website development
Email marketing
Loyalty program/app
On-The-Job Training:
1 hour
Classroom Training:
159-174 hours
Number of Employees Required to Run:
30
Home2 Suites by Hilton is ranked #113 in the Franchise 500!
Bio
Home2Suites by Hilton is an all-suite extended-stay hotel brand from Hilton Worldwide. Amenities include complimentary breakfast, laundry and fitness areas, WiFi access and a 24-hour business center.
Cost
Initial Investment: Low -

$9,111,295
High -

$17,474,775
Units
+40.1%

+95 UNITS (1 Year)
+257.0%

+239 UNITS (3 Years)
Units (Locations)
Where Seeking Franchisees:
Franchisor is seeking new franchise units throughout the U.S. and in the following regions/states: Canada
Disclaimer
The Franchise 500 is not intended to endorse, advertise, or recommend any particular franchise. It is solely a research tool you can use to compare franchise operations. Entrepreneur stresses that you should always conduct your own independent investigation before investing money in a franchise.
Updated: October 5th, 2020