4 Ways To Master Media Interviews (Even If You've Been Burned Before)
In a world where a company's reputation can come crumbling moments after a single ill-advised tweet, one interview gone awry can be just as damaging.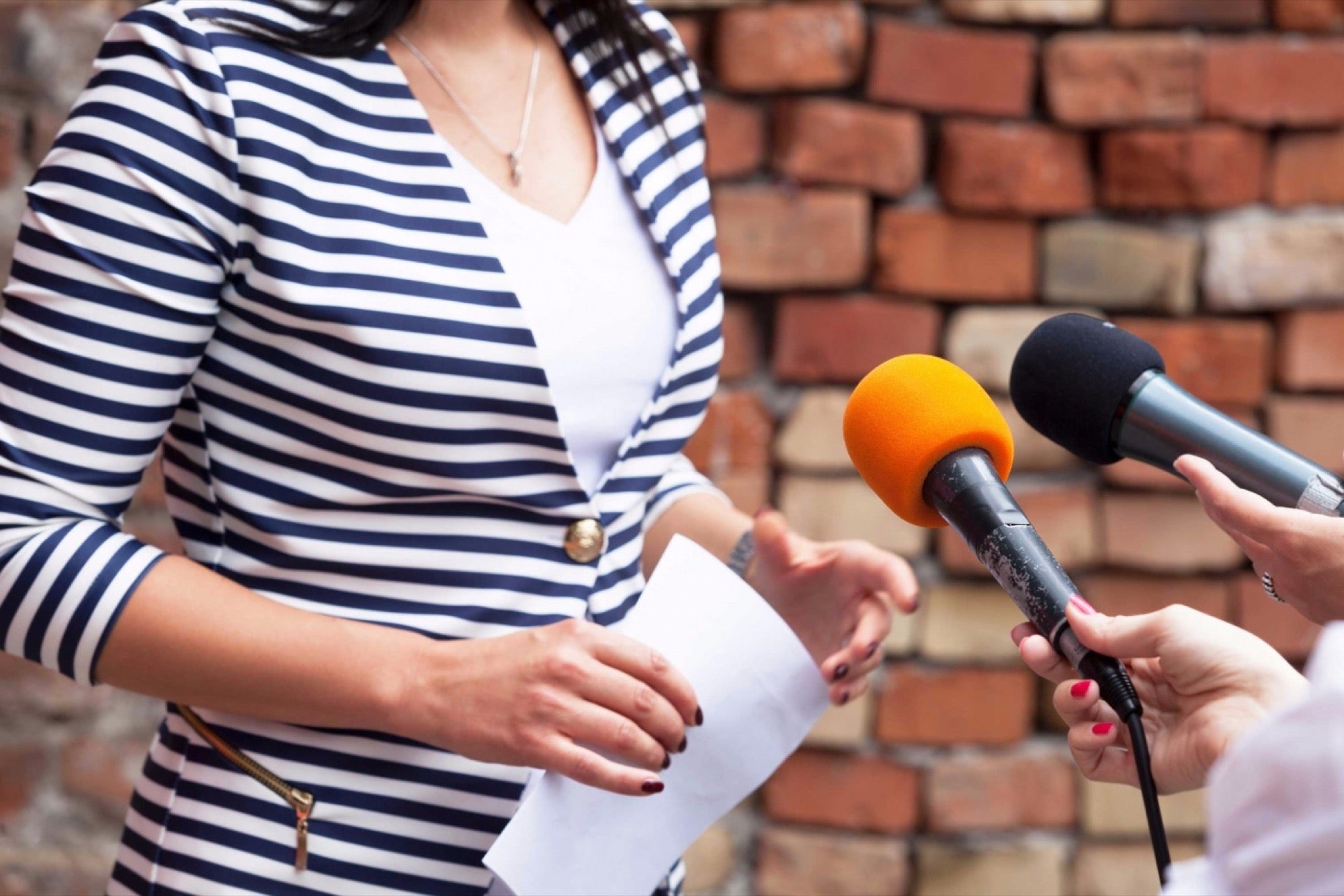 Opinions expressed by Entrepreneur contributors are their own.
For many of the world's most successful executives, few things are scarier than being asked to spend a couple of minutes on the phone with a journalist. Those who have been in the unfortunate position of having their words misconstrued know that the stakes are incredibly high these days. In a world where a company's reputation can come crumbling moments after a single ill-advised tweet, one interview gone awry can be just as damaging -- costing your reputation, your company's revenue and even your job.
Related: In a Brand Crisis, Should You Turn to Social Media Marketing or PR?
Fortunately, tackling media interviews with finesse is a skill you can develop over time. In the 15 years that I've spent working with founders and corporate executives, I've seen clients grow from press-shy speakers into savvy media operators. When done correctly, the interview process can be a win-win for all sides.
Here's a tip sheet to help you nail your next interview:
1. Speak in "tweetables"
One of the biggest mistakes I see spokespeople make is rattling off long responses and hoping a reporter will catch the "best parts" and use that in their story. In reality, even the fastest typers and note-takers aren't able to perfectly transcribe every word you say, particularly when they're busy processing your thoughts and formulating a follow-up question at the same time. However, when you speak in short, clear and concise sentences, your interviewer is more likely to understand you, reducing the risk of your messages being misconstrued or taken out of context.
A good rule of thumb is to train yourself to speak in short, snappy quips. Ahead of each interview, look at your top three or four key messages and ask yourself, "Would anyone tweet this?" By doing so, you'll help the reporter remember your best ideas, incentivizing them to quote your statements directly rather than paraphrasing them.
Related: The New PR: 5 Content and News Distribution Strategies You Need to Master
2. Anticipate a two-way conversation, not a monologue.
Too often, executives only prepare for an interview by developing the talking points they want to communicate -- without considering the information the journalist might need to give color and context to their story. Then, when the reporter asks a question outside the limits of what they've prepared, the spokesperson is caught off guard, leading them to ramble off an answer that positions them poorly or isn't useful at all -- or worse, putting them on the defensive.
To avoid this, it's important to go into every interview expecting a mutually beneficial, two-way discussion. You can do this by anticipating a handful of questions your interviewer might want to ask, including a few tough ones, and thinking through how best to answer them.
If you find the conversation has drifted off to an uncomfortable subject, you can always decline to answer a question, or you can bridge back to your talking points with a phrase like, "As I was saying earlier . . ."
Related: You're Not Elon Musk or Richard Branson. Here's What You Need to Know About Approaching the Media.
3. Assume you are always on the record.
An important thing to remember is that journalists don't work for you. They're not on your payroll, so their job isn't to make you look or sound good. They don't have to share questions with you in advance and they don't need to run their copy by you before they publish it. While you might develop a close working relationship or even a meaningful friendship with a reporter, her work responsibilities will always be to her readers and editors -- not to you and your company.
As an example, a former client once made the mistake of assuming that a reporter with whom he'd built a good rapport would refrain from printing a salacious comment he made because, in his mind, they were speaking "bro-to-bro" over drinks. As this client learned the hard way, the setting doesn't matter: Keep off color comments to yourself in the presence of a journalist.
If you want to share a piece of confidential information with a trustworthy reporter, always ask in advance if you can speak "off the record." Only once the reporter agrees to those terms should you divulge what you don't want to see printed.
Related: A 5-Step Checklist to Maximize Press Coverage for Your Business
4. Always follow up.
Most reporters will end an interview by asking, "Is there anything you would like to add?" Not only is this a good time to repeat your most important message, it's also an opportunity to let the reporter know that you are available for any follow-up questions. Sending follow-up responses via email is another way to ensure your comments are captured accurately, and it makes the writer's job that much easier.
The art of the interview is a skill that almost anyone can develop. Like any muscle, your media relations skills will grow stronger the more you use them.