For Subscribers
This Founder Wanted to Infuse a Marshmallow With Chocolate, for a Better S'More. He Had No Idea How Hard That Would Be.
Michael Tierney, the founder of Stuffed Puffs, learned that sometimes the simplest problems are the most complicated ones to solve.
Opinions expressed by Entrepreneur contributors are their own.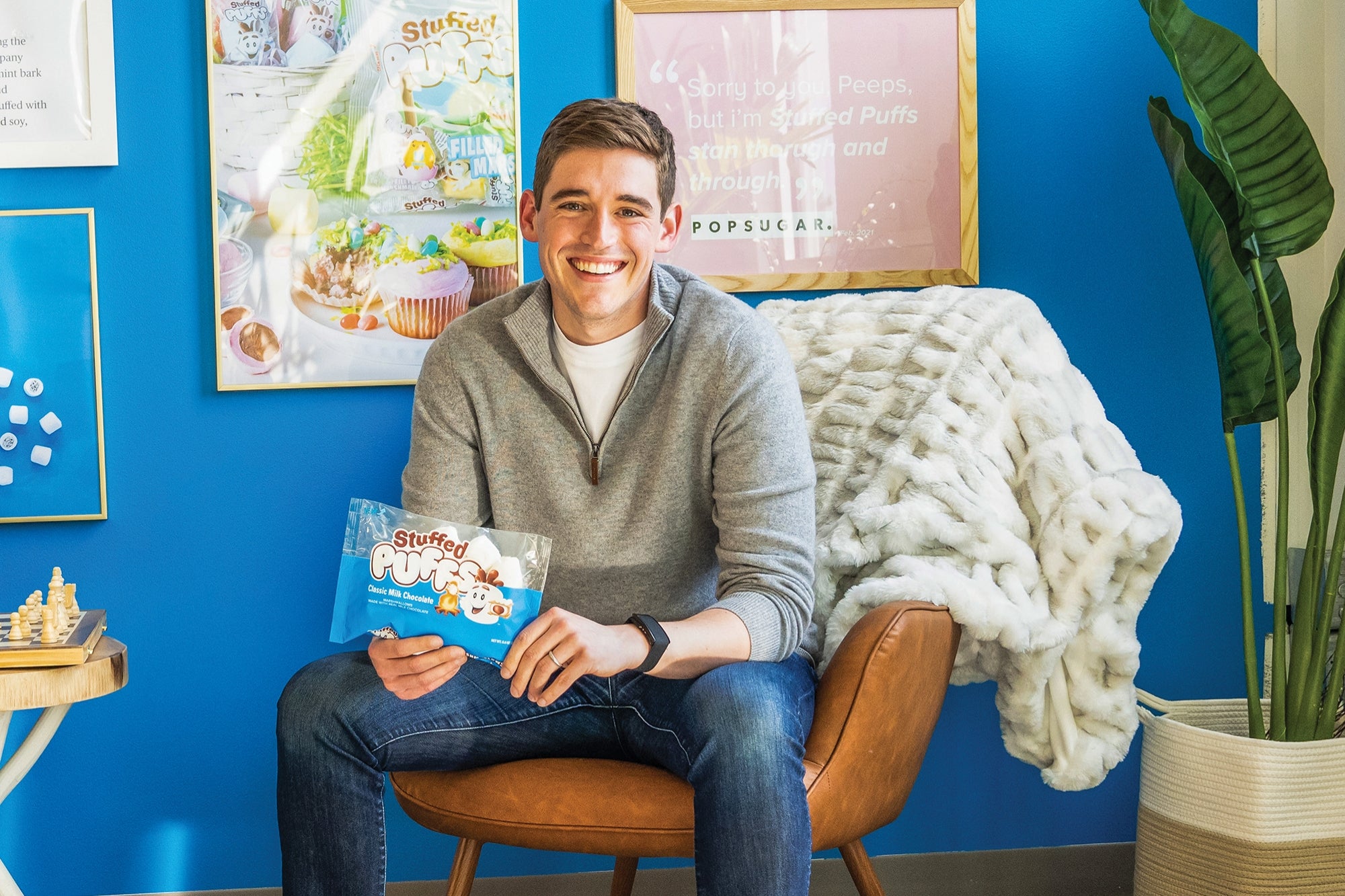 Michael Tierney was roasting s'mores when his million-dollar idea struck. "The cold piece of chocolate was just sliding around the graham cracker like a hockey puck on ice," he says. Annoyed, he shoved the chocolate directly into a marshmallow, where it melted harmoniously over the heat. Bingo.
Why hasn't someone commercialized this? he wondered. The answer would turn out to be far more complex than he had imagined.
Continue reading this article — and all of our other premium content with Entrepreneur
+
Join the internet's leading entrepreneur community! With your subscription you'll get:
Access to all of our premium content and an ad-free experience
A complimentary subscription to Entrepreneur Magazine
Four free e-books a year and 20% off everything from our bookstore
Exclusive events with business celebrities and successful entrepreneurs