Quiz: Which of These 7 Personality Traits Do You Share with the World's Richest People?
Possessing the same characteristics of extremely rich and successful people is half the battle.
Opinions expressed by Entrepreneur contributors are their own.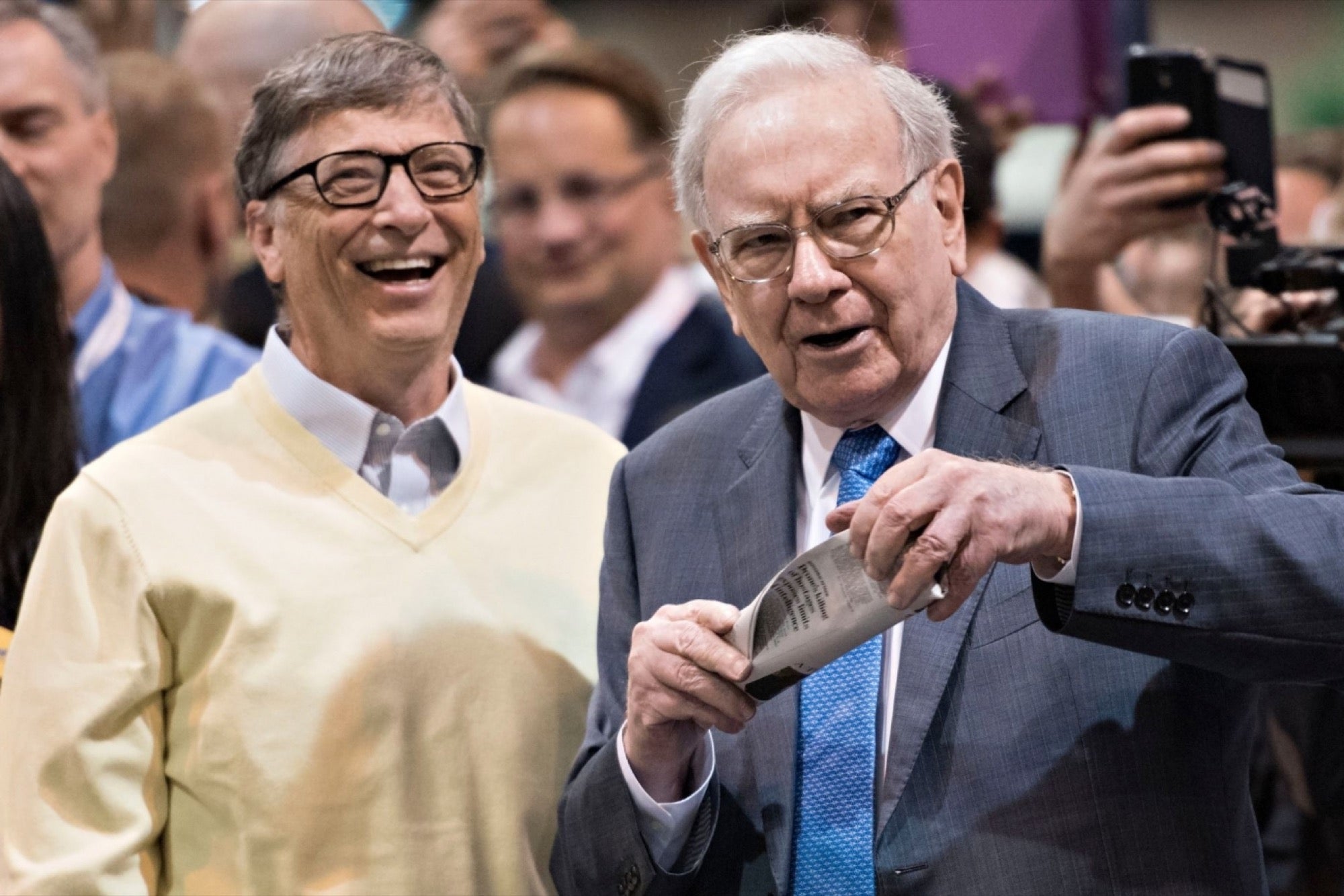 Multibillionaire Warren Buffett once said, "Of the billionaires I have known, money just brings out the basic traits in them. If they were jerks before they had money, they are simply jerks with a billion dollars." What the "Oracle from Omaha" meant is that having lots of money intensifies characteristics already there. In this case, the key questions for people aspiring for money and success to ask themselves are: What are the crucial personality traits and characteristics that relate to becoming rich? And do I have them?
Related Video: 5 Morning Success Hacks From Millionaires
What research shows is that people who have made a lot of money are, in fact, different from the herd. According to Thomas Corley, the author of Rich Habits: The Daily Success Habits Of Wealthy Individuals, many of the world's wealthiest possess a core set of personality traits and habits that have been essential in their success. In a separate study, UBS and PwC jointly assessed the personality traits of 1,300 of the world's most successful billionaires. The findings underscored the idea that there are definitive behaviors and personality traits that the very rich possess.
To crack that nut for you, we've distilled seven crucial personality traits of some of the world's richest billionaires.
Read on to find out which key characteristics you possess.
Related: 20 Truths About Billionaires That Nobody Understands
Bill Gates is a lifelong learner. Are you?
At the age of 61, Bill Gates is worth $86 billion. But what's truly remarkable is not simply his net worth, but that even at this stage of his life, he remains devoted to learning as he was as a young man coming up in the world.
The cofounder of Microsoft and the Bill & Melinda Gates Foundation reads about 50 books a year, mostly nonfiction. In an interview with The New York Times last year, he shared that reading is his primary way of learning and has been since childhood. The Giving Pledge founder even maintains a book review blog Gates Notes that has received considerable attention and has become a respected go-to source for the business community and beyond.
For a more comprehensive reading list from Gates, see "20 Books Billionaire Bill Gates Recommends."
Related: How Bill Gates Became a Leadership Legend
Are you patient and long-term focused, like Warren Buffett?
Immediate gratification is definitely not how Berkshire Hathaway CEO Warren Buffett made his billions. The 87-year-old investment titan once said, "No matter how great the talent or efforts, some things just take time. You can't produce a baby in one month by getting nine women pregnant."
Related: 9 Warren Buffett Quotes That Will Teach You More Than Just Investing
This sensible edict belies Buffett's successful investment strategy. As a longtime value investor, the "Oracle from Omaha" built his empire by investing in stocks with good instrinsic value but have been undervalued by the market. And then? He waits.
His strategy takes time. However Buffett opts for a certain payoff over a high-risk, big one any day. Worth $74.9 billion as of 2017, his proof of success is in the pudding.
Related: Become a Millionaire With These 7 Habits
Jeff Bezos is always hungry for what's next -- can you relate?
Jeff Bezos's personality and work habits have been repeatedly described as "intense" in one form or another. His intensity is aptly reflected in the website name he'd once considered for what eventually become Amazon: Relentless.com. (And if you type this address, you'll be redirected to Amazon.)
Related: 14 Weird Things We've Learned About Jeff Bezos
Back in 1994, the CEO of Amazon (worth $75.6 billion) left his job as senior vice-president at a hedgefund to act on an opportunity selling books online. Bezos kept innovating and expanding his online retail business into what we know as today's Amazon.
However, it's the 53 year old's private funding of a space manufacturing and exploration company Blue Origin and the purchase of The Washington Post in 2013, which truly demonstrate the retail mogul's insatiable hunger to conquer unfamiliar territories. Bezos has brought his data-and-tech driven business model to the Post, and according to a recent piece in NPR, the company reports that revenue and profits are up since the sale (that includes digital ad revenue) and the site's monthly web traffic has grown 56% over the past two years.
Related: 12 Millionaire Habits to Start Making Serious Money Soon and Build Wealth in a Hurry
Are you upbeat and optimistic? Mark Zuckerberg is.
Facebook CEO Mark Zuckerberg is a super optimistic guy. Last September, the 33-year-old tech titan, along with his physician wife, announced their foundation's radical pledge of $3 billion toward research aimed at curing or managing all disease "in our children's lifetime." That's a formidable goal.
Related: 21 Weird Things You Didn't Know About Mark Zuckerberg
Zuckerberg's demonstrations of optimism don't stop there. When both his children -- Max and August -- were born he published touching letters to them on his Facebook page expressing his excitement, wish for them to grow up into a better world and hope for the future.
In the area of technology, the 33-year-old tech titan is working on a Facebook-led initiative to provide internet connectivity to areas of the world that don't have access in order to level the playing field.
And on the divisive topic of artificial intelligence, he has faced criticism from Tesla's Elon Musk in voicing his sunny position about AI making the world a better place. It'll take more than some shade from a Tony Stark-like futurist to darken Zuckerberg's attitude.
Related: 8 Tips to Become a Millionaire This Year
Are you able to focus on multiple projects? Sergey Brin and Larry Page can.
Google cofounders Sergey Brin and Larry Page have different talents and personalities that allow them to aggressively spread their combined talents to a broad bandwidth of business and expansion. Their growth model includes the acquisition of multiple companies -- including YouTube -- as well as the funding and development of a venture capital fund, a robotics arm, an innovation lab (once "Google X" and rechristined as "X"), an internet fiber cable unit and a longevity lab -- just to name some.
Related: New Free Work Tools From Google Help You Think Like the Leader of a Billion-Dollar Company
Some of their projects have floundered and died, while others have prospered. However, the duo is very conscious of their cast-a-wide-net way of doing business. The now 44-year-old Page revealed in a 2014 interview, "I would always have this debate actually with Steve Jobs. He'd be like, 'You guys are doing too much stuff.'" (On top of being the CEO of Alphabet, Google's holding company, Page is reportedly privately funding two flying-car startups and has clean-energy interests.)
What Brin, who serves as president of Alphabet and once ran the innovation lab, has said on the matter of their widespread interests:
"We try to invest…in the places where we see a good fit to our company. But that could be many, many bets, and only a few of them need to pay off."
Their growth gamble has paid off extremely well. According to the Bloomberg Billionaires Index, Page is worth $47.5 billion and Brin is worth $46.3 billion.
Related: Top 10 Highest Paid YouTubers
Are you modest, like Amancio Ortega?
Spanish businessman Amancio Ortega doesn't possess the name recognition as Bill Gates or Mark Zuckerberg. The media-shy cofounder of Zara (one of the clothing brands under the retail umbrella Inditex) temporarily dethroned Bill Gates as the richest person in the world earlier this year.
The majority shareholder of Inditex (59%) doesn't have a formal education -- he never graduated from high school. However, he built his empire through a modest mindset and focus. Ortega reportedly went for 25 years without taking a vacation. Instead, he focused on closely leading his team. Shunning an office, Ortega instead chose to stand in Zara's main design room everyday to interact with his designers. Even though he stepped down as Inditex's chairman in 2011, he continues this practice.
His modesty also manifests in frugality. Even though he is worth $82.2 billion, he still eats lunch everyday in the company cafeteria.
Related Video: Meet the 5 Youngest Billionaires in the World
Do you follow your fiercest convictions, like Michael Bloomberg?
Love or hate Michael Bloomberg, the cofounder and majority stakeholder in Bloomberg Media has demonstrated the ability to follow through on his fiercest convictions.
After he was fired from his first job out of college at Salomon Brothers, Bloomberg turned the firing into an opportunity to create a tech and media company to get traders the data and information they needed quickly.
Related: Michael Bloomberg to Grads: You May Hate What I Stand For, But Don't Repress Me
Years later, while serving his 12-year tenure as Mayor of New York City, the now 75-year-old demonstrated a fearlessness in his leadership that sprung from his intense convictions.
"Leadership is about doing what you think is right and then building a constituency behind it," the media mogul worth $44.3 billion said to The Atlantic. "[Leaders should] make decisions as to what they think is in the public interest based on the best advice that they can get."
His deeply held convictions led to him tackling some thorny issues while in office, such as his support of gun control and an unpopular soda tax to curb obesity.
What Bloomberg said in response to his critics at the time was, "High approval rating means you're skiing down the slope and you never fall. You're skiing the baby slope, for goodness' sakes. Go to a steeper slope. You want to tackle the issues that are unpopular, that nobody else will go after."
Related: These Are the World's Top 10 Young Billionaires