You Won't Believe What the Most Germ-Ridden Surface at the Airport Is
Hint: It's not the toilet seat.
Opinions expressed by Entrepreneur contributors are their own.
Many airport toilet seats have plastic covers that can be changed by waving a hand in front of a sensor. But even if they didn't, chances are they wouldn't be as filthy as other surfaces travelers regularly come in contact with.
In a small study by InsuranceQuotes.com, researchers swabbed six different surfaces three times each across various airports and major airline U.S. flights. These surfaces included self check-in kiosks, airplane lavatory flush buttons, tray tables, airline gate bench armrests, airport water fountain buttons and airplane seat belt buckles.
The results showed that airport check-in kiosks harbor the largest collection of illness-causing bacteria, followed by airplane lavatory flush buttons.
If you think about it, people spend far less time at a kiosk than sitting at the gate or in their airplane seat, so far more people come into contact with each kiosk, and each person adds a new batch of germs to the kiosk's surface. As for the flush button, the fact that airlines are free to determine cleaning routines for their planes, free of FAA oversight, might explain the dirtiness.
Check out the infographics below to see how the density of germs varies between these common objects travelers touch -- and compares to average surfaces in American homes.
Related: 9 Ways Your Office May Be Killing You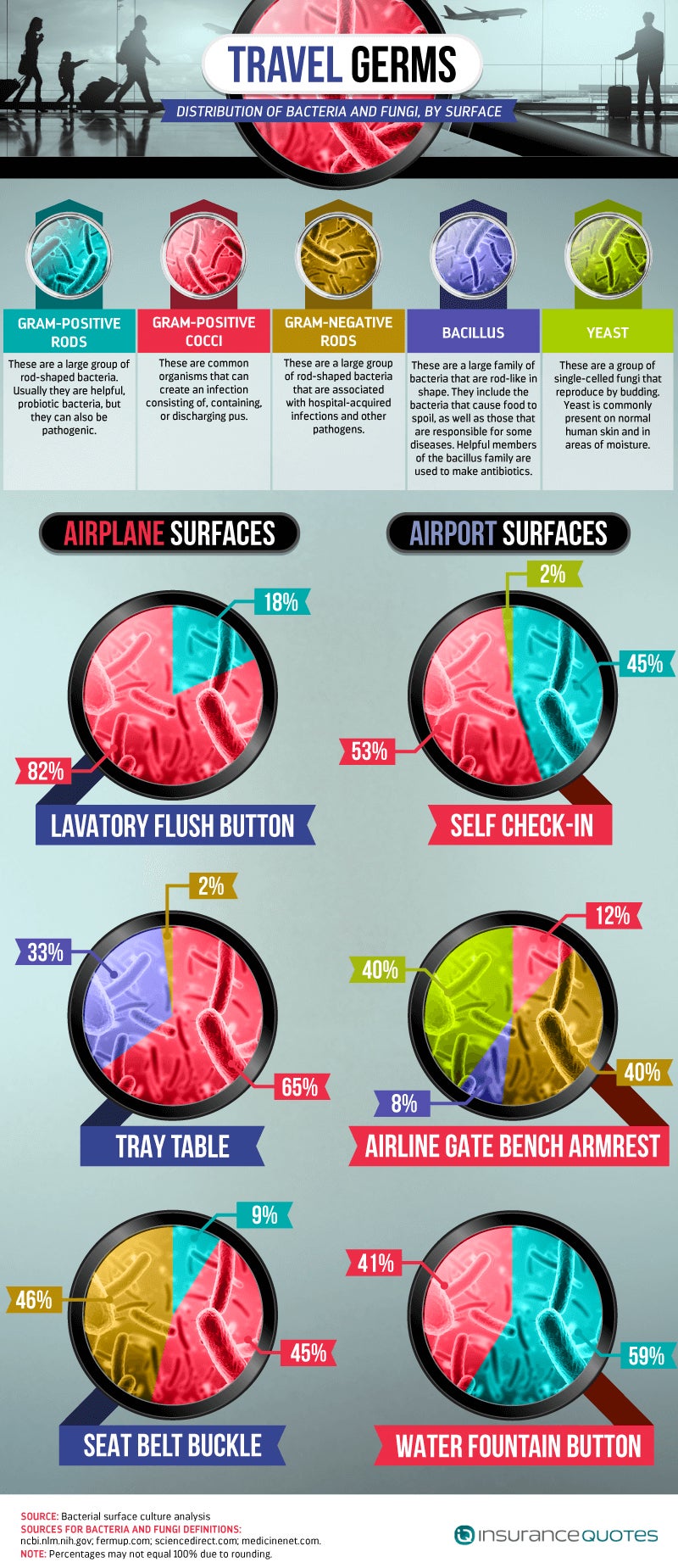 Related video: This Travel Company's Headquarters Has Ping-Pong Tables and Kombucha on Tap