Presidential Lessons in Leadership and Business
BEGIN SLIDESHOW
This President's Day, learn from the most powerful men in American history.
NEXT
1. How to Pitch a Business Venture to a President
NEXT
2. How George Washington Led Without Leading
NEXT
3. The Reagan Phrases You Need to Know
NEXT
4. Learn From the Most Persuasive People in American Politics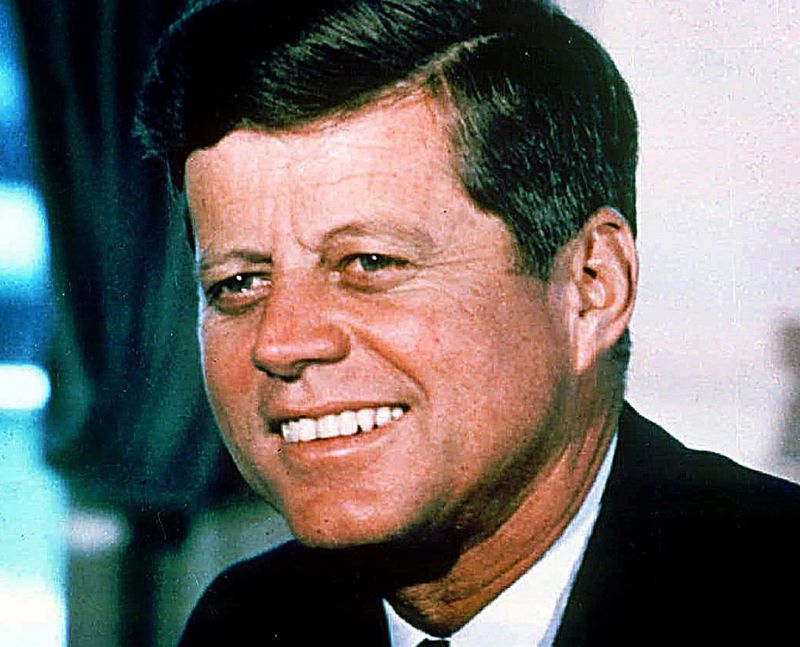 NEXT
5. Barack Obama on Sticking Together, Respecting Others, and Self-Belief
NEXT
6. Presidents Who Were More Than Politicians
NEXT
7. The 25 Best Quotes From 42
8. Don't Forget What These Forgotten Men Can Teach
Everyone can learn something valuable from our presidents, and entrepreneurs have more to learn than most. The men who have led the U.S. are among the most powerful and successful in the history of the world. Even those whose popularity or fame have faded over the years have lessons they can teach -- and those lessons are incredibly varied.
William Harrison might only have spent 32 days in the White House before dying of pneumonia, but an entrepreneur can learn a lot about disruptive marketing by studying his presidential campaign. Herbert Hoover and his mine engineering business employed 175,000 people. Warren G. Harding ran a newspaper. Abraham Lincoln owned a patent.
By contrast, studying the failure of Harry S. Truman's clothing store offers lessons about recession economics.
While their business backgrounds and presidential styles might differ, every president shares a skill every entrepreneur needs to be successful: the ability to sell their vision to a targeted audience. In honor of President's Day, we've rounded up nine of our best presidential pieces, including Ronald Reagan quotes on leadership and a list of lessons to remember from presidents you've probably forgotten.
After Brian Christie and other entrepreneurs cleared security and were seated at tables, President Barack Obama entered the floor, called out, "hello, everybody" and then proceeded to walk around, shake hands and meet the leaders of other startups at the incubator. He approached Christie's table, chatted with others, then asked, "So, what do you do?"
Read More: What Barack Obama Taught Me About Pitching
It's easy to speak of leadership and power in the same breath. After all, business leaders generally are the final arbiters of all things in their organizations. The buck stops with them.
But, one little-regarded aspect of leadership is knowing when it's time to decline to use power, knowing when to say when. ur first and perhaps greatest president, George Washington, enhanced his leadership when he declined to rule.
Read More: How George Washington Showed Leadership by Declining Authority
No leader communicated so plainly and effectively as Ronald Reagan. With an acting and public-speaking background, Reagan's approach was simple: Say what you mean, say it directly and make folks smile as often as possible.
Reagan was a champion of capitalism, a defender of freedom and never met a regulation he didn't hate. Many of his quotes stll resonate today, particularly since the themes of high taxes and intrusive regulations continue to addle new-business creation in the United States.
Read More: 15 Ronald Reagan Quotes Every Business Leader Must Know
"The chief business of the modern presidency is persuasion," says presidential historian Richard Norton Smith, former head of six presidential libraries and author of Thomas E. Dewey and His Times (Simon & Schuster, 1982), a finalist for the 1983 Pulitzer Prize. "Convincing people to do things they ought to do but don't necessarily want to do – which is not so different than an entrepreneur selling a product,"
Read More: Lessons in Persuasion From the Most Celebrated American Presidents
The 44th president of the United States, who wrote the 2004 Democratic National Convention speech that kickstarted his political stardom, has always had a way with words. Whether he's encouraging people around the world to embrace inclusiveness, to listen to the opinions of others, or to be wary of threats of racism, Barack Obama's oratory and writing skills have combined to create some of the most memorable catchphrases of the past decade.
Read More: 17 Inspiring Quotes From Barack Obama
U.S. presidents sure like talking about the importance of small business to the country's overall health. For instance, Barack Obama said, "I think Ronald Reagan tapped into [the fact that people wanted] a return to that sense of dynamism and entrepreneurship that had been missing."
But, how many U.S. presidents have actually been in the trenches, running their own enterprises?
William Jefferson Clinton held office during the longest period of peacetime and economic expansion in American history. During that time, he retained a widely popular reputation despite personal scandals and controversial policies.
Read More: 25 Inspirational Quotes From Bill Clinton
Most of us know a lot about the "big" presidents -- Washington, FDR, Lincoln and Kennedy. But what about those lesser-known presidents in the middle of our young history that we often don't think about? If you're not a historian, but wondering what there might be to learn from perhaps the 19th president of the United States, here's your chance.
Read More: Lessons From 3 Lesser-Known Presidents