3 New Tech Tools to Upgrade Your Work Life
The whiteboard gets interesting.
2 min read
This story appears in the January 2017 issue of Entrepreneur. Subscribe »
Start your year off strong. We've rounded up some of the best tech tools to boost your life in the office. Check out these three products that will make your life easier.
Google Jamboard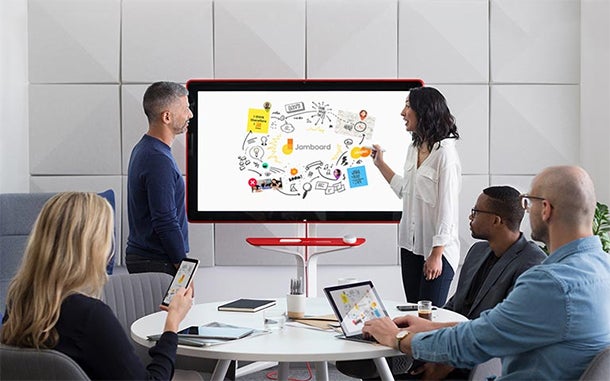 The old-fashioned whiteboard got a makeover. This large, cloud-connected 4K screen functions like an all-access whiteboard, with workers anywhere able to doodle or drop images onto it. Saving ideas is a cinch. And it comes with marker- and eraser-­esque styli -- because some things never go out of fashion. ($6,000; google.com)
---
Roku Hotel and Dorm Connect
Hotel TVs: Great for watching 24-7 listings of poolside entertainment, not so great for worthwhile programming. Roku's new line of set-top streamers fixes that. It beams Netflix, Hulu and HBO to a TV, supposedly overcoming the finicky hotel wi-fi networks that often trip up other streaming devices. Upgrade to the Roku Ultra for 4K and HDR. ($130; roku.com)
---
Shyp Price Comparison Service
When you use the Shyp app, a human will arrive to pick up anything you want to mail, then box and ship it for you. New features now make Shyp useful for businesses: Users can upload bulk addresses, print bulk labels and log in to a web-based dashboard to track it all. (shyp.com)
loading...