No Credit Card? Pay With Amazon Cash.
Just get a special barcode from Amazon, bring it into your local CVS or another participating store, show it to the cashier and add as much cash as you like to your Amazon Balance.
This story originally appeared on PCMag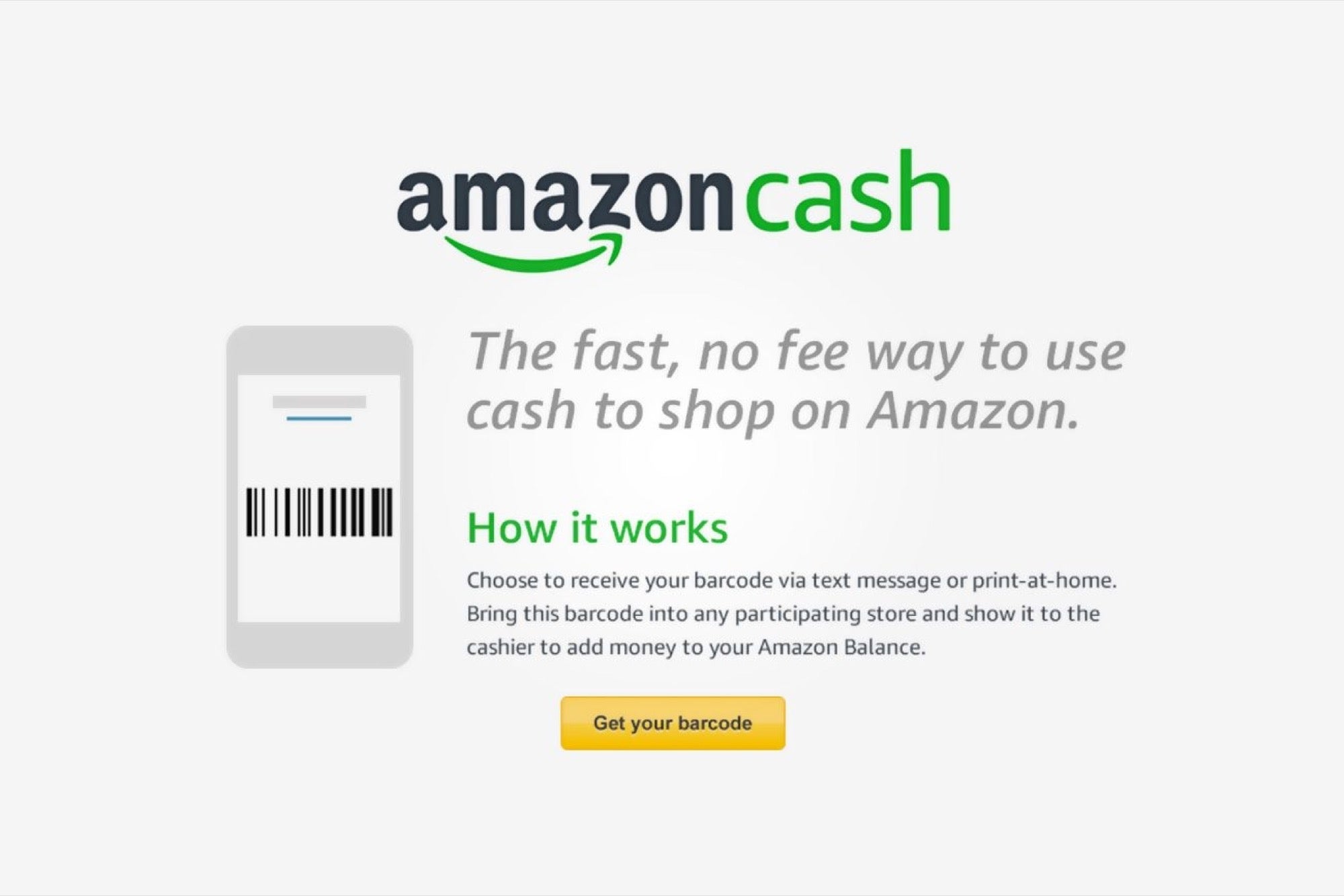 If you'd prefer not to use a credit or debit card online, you can still order things from Amazon.
The online retailer today introduced Amazon Cash, which provides shoppers with a special barcode redeemable at participating stores like CVS. Show it to the cashier, and add as much cash as you like to your Amazon Balance; that's it.
"It's simple, quick, and there are no fees," Amazon said. "Your Amazon Balance can be used to shop for millions of eligible physical products and digital content."
To try it out, head to the Amazon Cash site and press "Get your barcode," which you can receive via text or print out at home. Now through May 31, Amazon is offering a $10 free digital credit to those who add at least $50 to their Amazon Balance as an incentive to get people to try out the service.
Thousands of convenience, grocery, and drug stores across the country will let you add money to your Amazon Balance. Besides CVS, that includes Speedway, Sheetz, Kum & Go, D&W Fresh Market, Family Fare Supermarkets and VG's Grocery. Amazon said more retailers will support this feature "soon."
You can add between $15 and $500 to your account per transaction; daily limits also apply but vary by retailer. "Funds are available immediately after the cashier hands you a receipt for your transaction," Amazon said. You can view you Amazon Balance activity under Your Account.
As TechCrunch notes, Amazon shoppers previously had to purchase Amazon gift cards or prepaid cards if they wanted to shop without using their own credit or debit card. Amazon Cash is "effectively connected Amazon's gift card functionality," the site says, but an Amazon Cash barcode can be reused.