Customer Service Is Ground Zero For Success
Try these eight best practices to make sure your company develops a 'customer-centric' focus.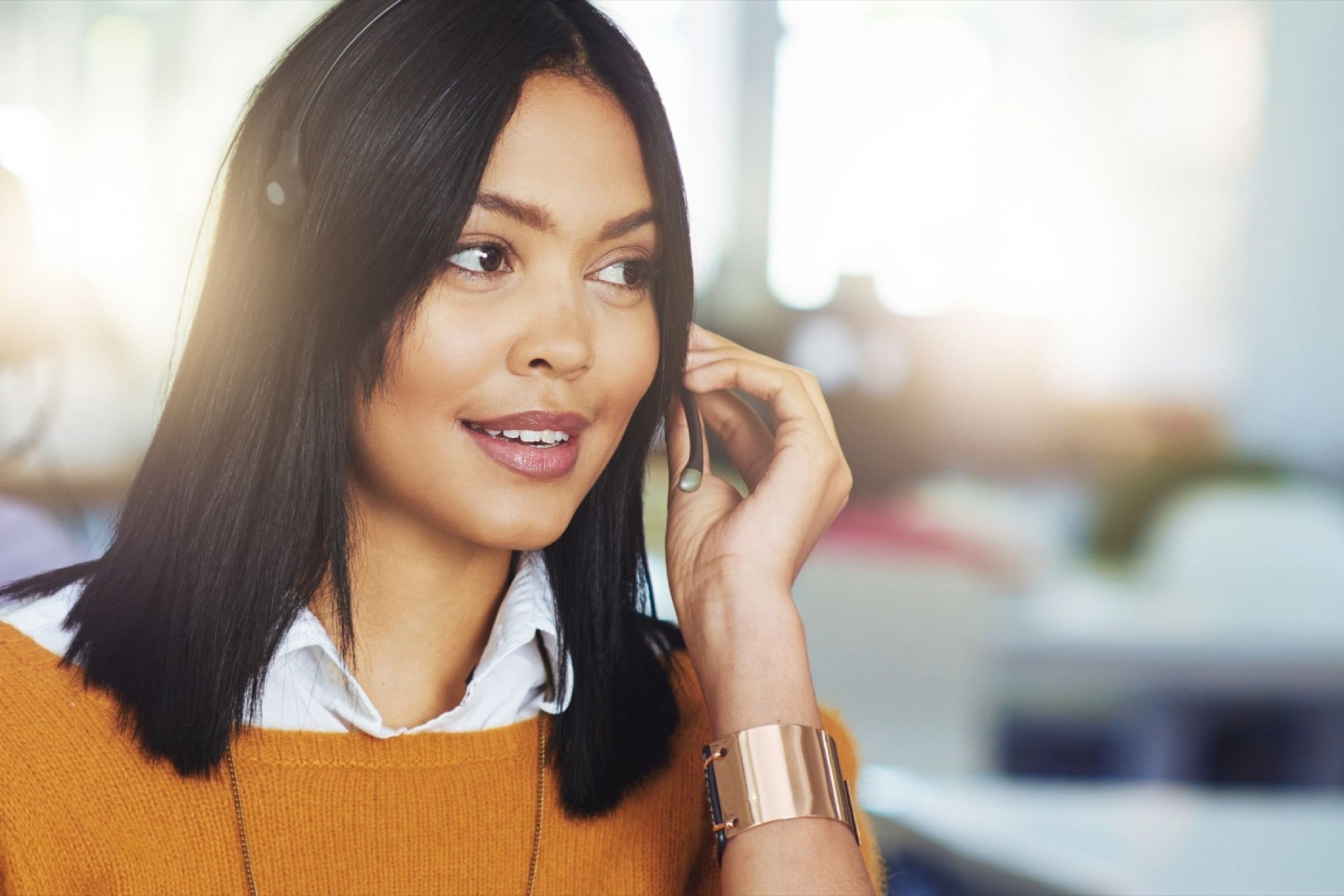 Opinions expressed by Entrepreneur contributors are their own.
"The only right way to run a company -- and the most profitable way -- is to saturate your company with the voice of the customer," wrote Richard C. Whiteley, in his groundbreaking business classic The Customer Driven Company. As one of the most sought after speakers in the field of customer service, Whiteley couldn't have put it more accurately or succinctly.
Today, great customer service is not only good business strategy; it is the biggest and most important difference between successful and mediocre companies. Failure to respond to the voice of the customer only serves to increase their frustration, ultimately leading to the downfall of a product, brand or business.
So can businesses take a customer-first approach and consistently exceed their needs and expectations? The answer is yes. And here's how to go about it.
Hire motivated employees.
It is essential to hire employees with not only the right skills but also the right attitude. When hiring, especially for customer service, find out if the candidate has the innate impulse to help others and the ability to express genuine empathy.
Create real-life customer support scenarios, including crises, to evaluate how candidates respond to it. Bear in mind that their reactions might vary wildly, depending on your products, services or industry. A positive attitude and alignment with your core values, as well as empathy and a genuine desire to help are strong factors to look for in a potential employee.
Train and empower your support teams.
Once you've put together an A-team of the most suitable candidates, train them to live the core values of the company. Make them use your products so you're sure they understand them inside out. A truly empowered support team is one that is consistently successful. True empowerment comes when the team is given the flexibility to resolve a customer's issue in any way possible. While it may work around your guidelines to achieve customer satisfaction, it may not work around your values.
Related: 4 Ways to Bring Your Organizational Values to Life
Empowerment is the key to the almost fanatical customer service of companies like Zappos. From 10-hour calls, to a rep running to get a pair of shoes from a rival store to hand deliver to a customer because the company ran out, stories of jaw-dropping customer service stories are common there. Every customer service rep at Zappos is inculcated with a strong customer- and team-oriented company culture.
Deputize every employee a customer support agent.
In his book The Amazement Revolution, Shep Hyken asserts that customer service shouldn't be just a department, it needs to be a philosophy that drives everything that goes on within an organization. All employees, including those not directly interacting with the customers, need to do their jobs well in order to support those who support the customer.
Hyken also says that most companies view a purchase by the customer as a transaction rather than an interaction. While a transaction has an end, an interaction is part of a longer term relationship.
Every employee needs to be trained in customer support, so that they get a feel for what it means to be talking to customers, with their myriad problems and queries. This will ultimately help them do their jobs better.
Equate happy employees with happy customers.
Vineet Nayar, former CEO of HCL Technologies and author of Employees First, Customers Second, claims that executives and managers aren't even on the list of important people.
Employee happiness and customer satisfaction are interdependent. Great customer service can only come from happy employees who work in an environment that is fun and conducive to personal growth. Without connecting with your employees, there is no way you can reach your customers, let alone satisfy them. No wonder, then, that companies that keep their employees happy are the ones that make more profits.
Say so, if you don't know.
Train your customer service team to resolve a problem as creatively as possible, but if they aren't sure about something, allow them to tell that honestly to the customer. The rep can always get a second pair of eyes to take a look, or escalate the issue higher in order to find a resolution.
Related: When Amazon Makes a Mistake, Expect a Prompt, Detailed Response
Customers will appreciate and acknowledge that a support agent does not know everything; at the same time, they'll have confidence that their problem will be solved. Maintaining an open dialog will help gain customers' trust and respect.
Be omni-channel ready.
Today's companies know the ins and outs of multichannel marketing, but it's easy to forget that customers might attempt to seek to solve a problem on several different channels, too. In fact, they're more active and liable to try out many touch-points. You need to be fully prepared to answer questions via phone, live chat, social media, email, or a help section on your website or app.
Encourage customers to share their preferred channels of communication during the earlier stages of your interaction, so that a comfort level is already established when a problem crops up.
Keep in touch with frequent follow ups.
A timely email or phone call after a sale or the resolution of a service issue will drive home the message that the company cares about customer satisfaction. This fosters loyalty.
Regular follow-ups can also help gauge customers' perceptions of your brand and get valuable feedback: Pleased customers aren't usually as keen as annoyed ones on talking to (or about) you. This way, you'll also get crucial insights on your product cycle, the direction your brand needs to take and where to invest resources in future.
Recommend a competitor when appropriate.
It qualifies as good, even great, customer service when you pass business to your competition. When you realize that taking care of the customer is more important than making the sale, and help them succeed by referring another store "down the street," they know they can trust you. They will love you for putting their needs before yours and will find a reason to come back to you.
Related: 25 Tips for Earning Customer Loyalty
Again, it is worth repeating that a long-term relationship is worth far more than a transaction at-hand.
The journey of becoming a "customer-centric" business is long and tedious. It requires concerted effort from every single staff member. Empowered employees who feel responsible for the success of the company as well as the customer play a vital role in this process. Customer service isn't the prerogative of support teams; it is an essential responsibility of everyone in the organization -- starting with the CEO and going all the way down to the janitor.