5 Fascinating Facts About the Visionary Behind Chanel No. 5
Coco Chanel, a French orphan, recreated herself into one of the world's most iconic and famous designers who invented a look, a brand and an empire that flourishes to this day.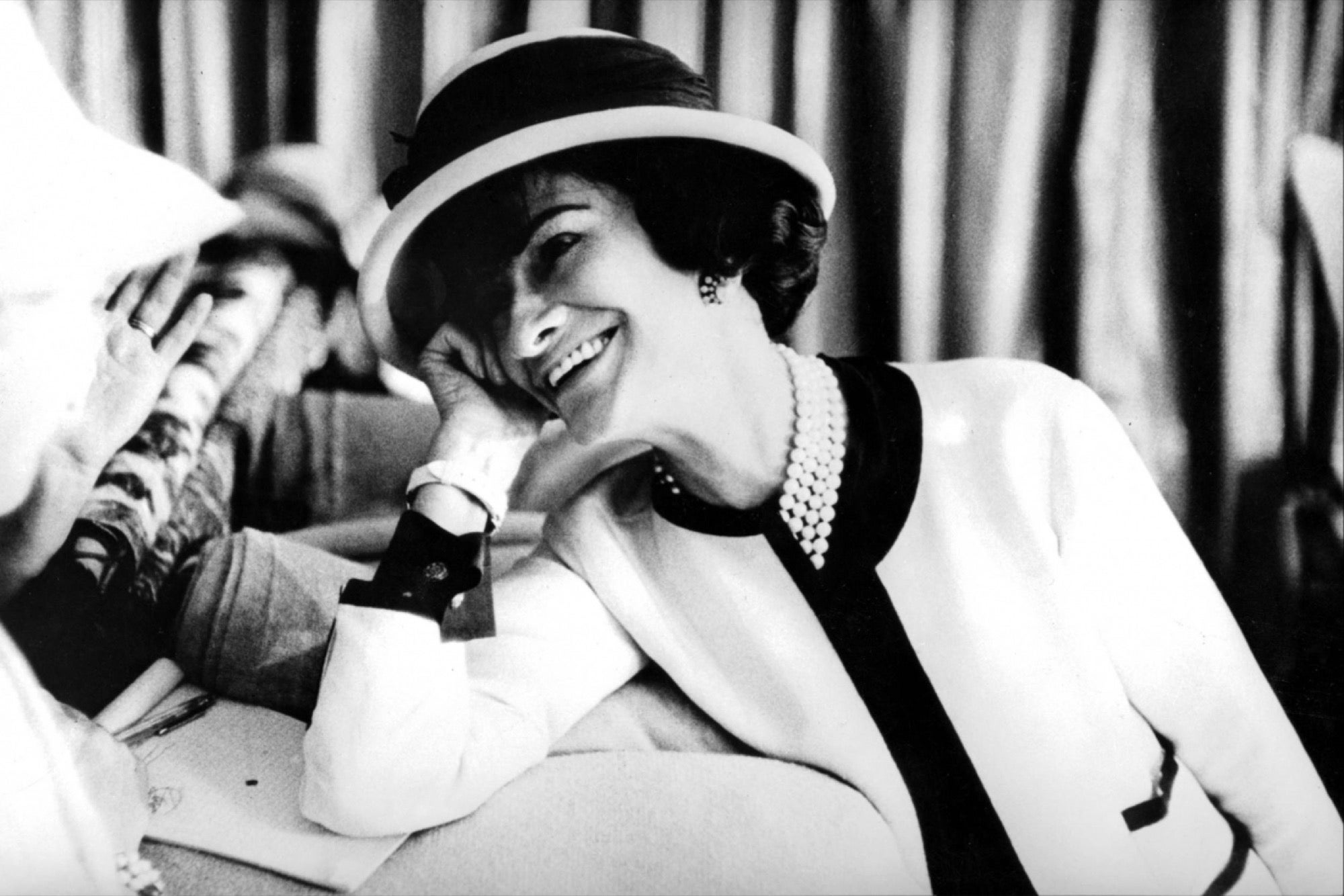 Opinions expressed by Entrepreneur contributors are their own.
"Success is most often achieved by those who don't know failure is inevitable."
- Coco Chanel
There are several versions of how the iconic French designer Coco Chanel, née Gabrielle Chanel, earned her iconic nickname "Coco."
One is that it originated in her youth when she was a cabaret singer in Moulin, France, where she known for performing "Ko Ko Ri Ko" (French version of "Cock-a-doodle-doo") and "Qui qu'a vu Coco?" ("Who has seen Coco?").
However, another version is that the nickname came from the French word "coquette," with one definition being "kept woman." Chanel had been a kept woman of several rich patrons before becoming the international face of fashion. Both stories are plausible based on her history.
Born in Saumur, France in 1883, Chanel was one of six offspring of a traveling salesman and a laundress. After her mother died when she was 11, her father dropped Chanel and her two sisters, Antoinette and Julie, off in a convent orphanage, never to return. There, she learned how to sew and worked as a seamstress at the age of 17. But the young fashion-mogul-to-be had her eyes set on another dream: to become a cabaret singer. She ran off to the town of Moulin, where militia officers were stationed and singing halls were aplenty.
It was during her time as a cabaret singer -- at the age of 20 -- she met her first patron. Named Étienne Balsan, the rich, young textile heir initially took Chanel on as a "back up" mistress. She eventually left the cabaret and moved into Balsan's chateau located in Compiègne, a municipality north of Paris, where she lived a leisured existence of late mornings, horseback riding and endless parties.
It was during her life as Balsan's mistress that she developed her avant-garde look. The ingredients that fueled her fashion-forward creativity during that time period was not only her inability to financially keep up with the expensive wardrobe of the jet-set ladies of the privileged set, but also her propensity toward a more practical and comfortable style without all the frills.
Having been a trained seamstress, she could create her own "look," altering the dresses she already had or dipping into Balsan's wardrobe and tailoring his clothing to her taste. Chanel loved wearing men's clothing and favored loose-fitting dresses minus the corset. She embodied one of her sayings, "It's possible to be comfortable and chic at the same time."
It was also through Balsan that the then 28-year-old Chanel met her next patron, his close friend, Arthur "Boy" Chapel. A wealthy self-made Englishman, Chapel became the reported "love of her life," although he was never faithful and eventually went on to marry an English aristocrat.
She left Balsan for Chapel in 1913, who provided the money for Chanel to open her flagship clothing store that same year in Deauville, France. Her store sold sportswear for women made out of wool jersey, a fabric not commonly used for women's clothing. Soon, she opened another shop in the coastal town of Biarritz.
Her stores were so successful, she was able to pay Chapel back his investment, as well as open more locations -- with five shops in Paris alone. She expanded her brand to include women's scents -- her most famous and profitable Chanel No. 5 -- a makeup line of lipsticks and powders and skincare products. At the height of her industry in 1935, she employed 4,000 employees and was the world's wealthiest woman.
Regardless of where her nickname "Coco" had originated from, one thing is clear: The illegitimate child of a street peddler lived by her wits, grit and innovative vision. And while she certainly got help from powerful men in life, she used her relationships to become an international business woman whose brand has staying power. Chanel has grown into an international company worth $6.8 billion as of May 2015, according to Forbes with 310 shop locations worldwide.
Here are five additional facts about this radical and visionary.
1. She never married.
Although Chapel was the love of her life -- and she'd once harbored hopes of settling down with him -- he ended up marrying a titled English woman, Lady Diana Wyndham, in 1918. But marriage didn't stop Chanel and Chapel from carrying on their affair up until his untimely death in a car crash in 1919. He was reputedly on his way to an assignation with Chanel.
Although she never fully recovered from Chapel's death, Chanel had several famous paramours after his death, including Igor Stravinsky, the married Russian composer, and Hugh Grosvenor, the wealthy and several-times married English Duke of Westminster. Grosvenor ended up proposing to Chanel, who opted to keep her independence, reportedly saying: "There have been several Duchesses of Westminister -- but there is only one Chanel."
2. She refused to dress the part.
One of Chanel's famous quotes is, "Fashion fades. Only style remains the same."
When Chanel was a young woman in her 20s, it was the late-Victorian Age in Europe -- a time when stiff corsets, petticoats and long hair worn in various updos were in fashion.
Young coquettes, like Chanel, were expected to wear extravagant satin dresses, which were the norm for these women at the time. Not only did she not have the money to keep up with those fashions, but her life with Balsan, who bred horses on his vast estate, meant horseback riding -- not an easy feat wearing the fashion of that day. So she borrowed from men's fashion to make the riding easier, and off the saddle, she wore neatly tailored, dark-colored dresses, much like funeral-wear. Her simplicity set her apart from the other courtesans.
One look that launched her dress business was a dress she'd made out of an old jersey she'd put on because she was chilly.
Many women approached her as she wore that dress, asking her where she'd gotten it. Chapel, sensing a business opportunity, financed her first dress business, which she opened in Deauville France in 1913, selling sportswear for women fashioned out of jersey and making comfort and simplicity a premium for women.
"My fortune is built on that old jersey that I'd put on because it was cold in Deauville," she once said.
Related : 9 Iconic Inventors Who Changed the World
3. She created an empire.
The Chanel empire started with a hat shop in Paris she'd set up under the name "Chanel Modes" in 1910. It was run out of one of Balsan's apartments he kept for his mistresses.
The hats were a huge hit, particularly helped by her friendship with a popular Parisian stage actress at the time, Gabrielle Dorziat, who wore her creations in several of her plays and magazine photo spreads.
In 1913, she founded the House of Chanel and opened her flagship dress shop in Deauville, France, selling sportswear for women.
Chanel expanded beyond clothing in 1921, when she unveiled her signature scent Chanel No. 5. It got its moniker because it was the fifth scent presented to her by her scent collaborator, Ernest Beaux, perfumier to the tsars. She followed up with five scents for women and one scent for men in the years to come, however it's the masculine-scented Chanel No. 5 that remains a best-seller.
In 1924, she launched a makeup line of lipsticks and powder, and in 1927, her skincare line debuted. At the peak of her success, she had five shops in Paris alone and employed 4,000 workers.
However, when World War II broke out in 1941, she closed all her shops except one. In 1954, at the age of 71, she staged a comeback. While her reception was cool in most of Europe, she was a hit in both Britain and the United States. Illustrious ladies, such as Jackie O., Elizabeth Taylor and Jane Fonda, were photographed wearing Chanel's creations.
She died in 1971, a success and legend.
4. Her reputation was tarnished.
In 1935, Chanel was at the top of her game. However, when WWII rolled around in 1941, she closed down all her stores, except one that sold perfumes.
Her reputation became sullied after she became romantically entangled with a Nazi officer, Hans Gunther von Dincklage, who was 12 years her junior. Her affiliation with the officer caused irreparable damage, and she was detained and interrogated after the war.
However, her friend Winston Churchill helped secure her release, and she fled to Switzerland soon after, remaining there for several years. She later moved back to Paris where she died in 1971.
Related: 10 Inspirational Quotes From Women Business Leaders
5. She invented the 'little black dress.'
Chanel is credited for putting "the little black dress" on the map.
While she had long been prone to wearing dark colors and boyish fashions herself, it wasn't until 1926 -- when American Vogue described a boyish-looking, calf-length black day dress as "'Chanel's Ford,' the frock that all the world will wear" -- that her little black dress took off.
Vogue's "Ford" reference was an analogy of the little black dress to Chanel as was the Model-T to automobile pioneer, Henry Ford, who made the automobile accessible for a variety of social classes.