From Losing Weight to Proposing, Here Are 7 Unexpected Ways People Used Twitter
Get a tissue -- some of these stories may have you tearing up.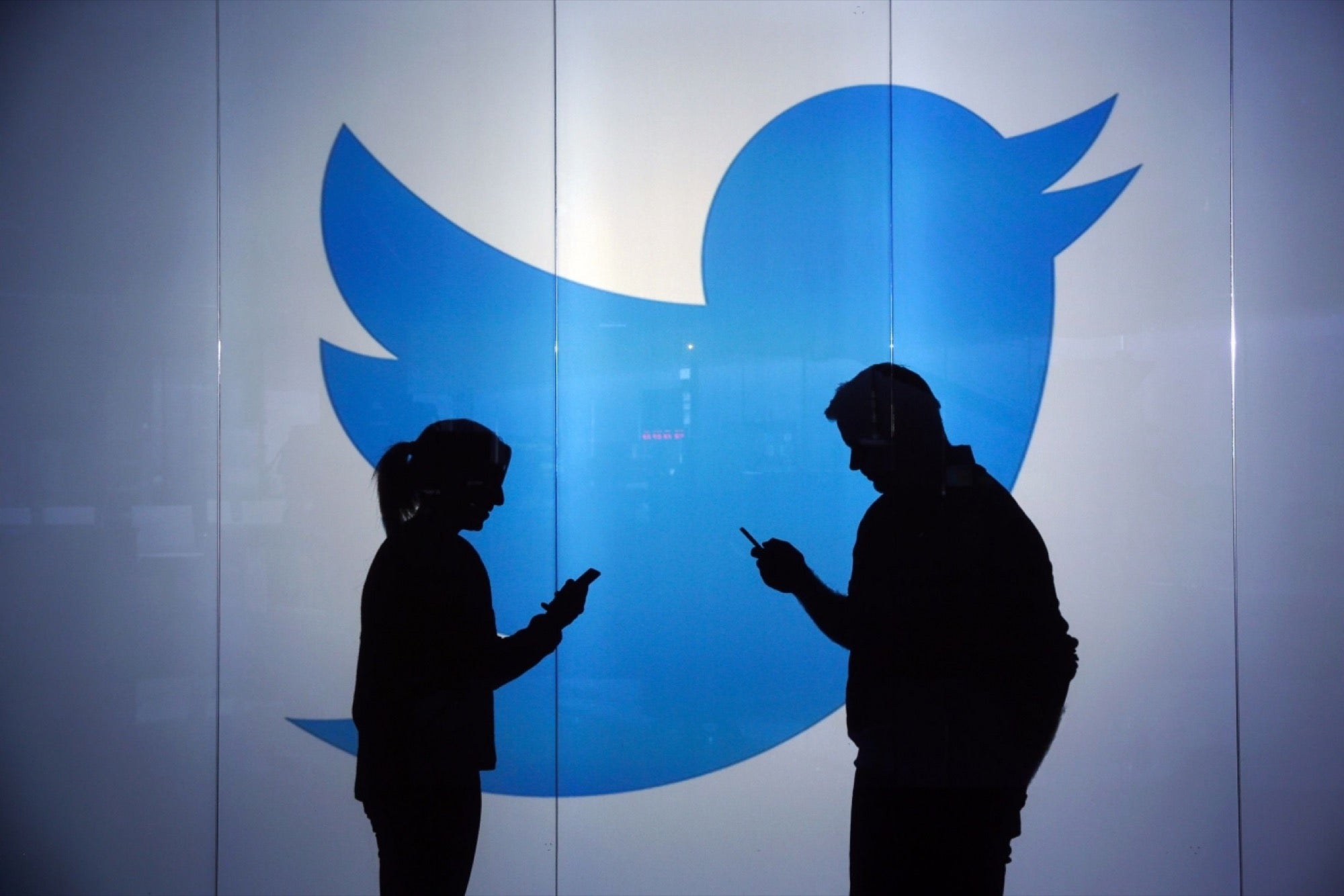 Opinions expressed by Entrepreneur contributors are their own.
From fake news to cyber hacks, social media gets a bad rap. Yet all too often people overlook its positives. In fact, with the help of social media, lives have been saved, people have quit unhealthy addictions and couples have gotten engaged. Twitter has a number of surprising and compelling stories about the ways it has helped people around the world.
Related: Social Media Is for More Than Just Marketing
Quitting smoking, finding love, helping with memory loss -- for some, Twitter is a beacon of hope and a vehicle for help. Check out these seven unexpected ways Twitter has benefited users.
To quit smoking.
After 15 years of smoking cigarettes, TechCrunch co-editor Alexia Tsotsis decided to call it quits -- with the help of Twitter.
Tsotsis used Twitter to keep herself accountable. She began Tweeting whenever she felt the urge to pick up a cigarette. With overwhelming support from her Twitter followers, Tsotsis began to feel like she couldn't let them down.
"I stuck to my guns and stuck on my nicotine patches, tweeting instead of smoking when in at-risk situations like parties with friends and passing by airport entrances," she wrote in a TechCrunch article.
Tsotsis found that the people she connected with on Twitter provided reinforcement for combatting her unhealthy behaviors. "Twitter becomes a powerful supplement took in the management of addiction," she wrote.
To lose weight.
Dieting alone can be tough, but with the support of the Twitter community -- it can be much easier. That's what former New York Times reporter Brian Stelter found out.
In 2010, Stelter took to Twitter to help him lose weight, and reported his success in an NYT article published later that year. "I knew that I could not diet alone; I needed the help of a cheering section," he wrote.
Stelter began posting to Twitter about what he ate every day, how he exercised and the progress he was making. Although it was hard to get started, once more and more people began following Stelter and his weight loss journey, they encouraged him and he became dedicated to his mission. On May 3, Stelter announced on Twitter that he'd lost 25 pounds in two months. He posted to Twitter in late June that he'd lost a total of 50 pounds.
To meet a future spouse.
It all started with a simple Twitter post for this now married couple. In 2013, Anuj Patel tweeted that he had an extra ticket to an upcoming sporting event. Twitter user Sumita Dalmia responded to Patel's post, asking if the ticket was still available (it wasn't).
This interaction soon turned into an exchange of direct messages, which transitioned into emails and phone calls, until eventually the two decided to meet in person.
Patel and Dalmia then began dating. Later in the year, Patel set up a social media scavenger hunt for Dalmia, leading her to a rooftop helipad on top of an Atlanta highrise. While looking at him waiting there for her, she received another tweet from Patel: "Will you marry me?"
To help with short-term memory loss.
When runner Thomas Dixon was hit by a car in 2010, he suffered severe brain damage, resulting in memory loss. But thanks to Twitter, Dixon found a way to make up for his condition.
Dixon records daily episodes of his life in Twitter posts, which he uses as his "digital memory." For example, he'll write a tweet such as, "Lifted weights as I had breakfast and now about to shower, shaving during," so he can later go back and remember what he did throughout a certain day. Dixon also encourages his friends and family to take over his Twitter account and add guest entries, giving it a "yearbook-like" feel. Encouraging others to post on his account lets them be included in his digital memory.
Today, Dixon continues to run, travels the world and even received his graduate degree in educational psychology at Temple University.
To get a job.
Social media has become a great resource for job seekers and employers. Not only is it a way to show off your personal brand and accomplishments, but it's a great way to connect and communicate with companies.
Charlie Loyd, a "satellite image enthusiast," created an effective method for creating maps using his unique approach to "cloudless imagery." In 2013, he tweeted samples of his work to five of the top mapping companies, and within minutes received a response from one of them, Mapbox. From a tweet to a phone call to an interview, Loyd eventually received a job offer from the company.
@MapBox @MapQuest @googlemaps @bingmaps @nokia Y'all want nicer imagery? Look what I have: http://t.co/LSRFG2zA

— Charlie Loyd (@vruba) February 11, 2013
Also in 2013, Vala Afshar, an executive at Enterasys (today known as Extreme Networks), posted to Twitter that he was looking for a social and digital marketing manager (a six-figure position), and would only be accepting candidates through Twitter. More than 500 people applied. Through interactions via Twitter, Afshar narrowed the pool of candidates and eventually found the perfect fit for the position -- an award-winning social strategist named Bilal Jaffrey.
To locate a family member.
After the horrific earthquake in Chile in 2010, many people were left stranded and without any way to contact friends and family. During the crisis, worried Twitter user Sheryl Breuker could not get in touch with her sister-in-law Maria Alicia Moya, who lived in Santiago at the time.
So Breuker turned to Twitter. Using hashtags related to the Chile earthquake, Breuker was able to connect with locals in the Santiago area and put out a message about her relative. One user responded to her post and asked how he could help. Through direct messages, Breuker gave the man her sister's address and he went to check on her, finding her safe and sound and delivering the message back to Breuker.
To reduce anxiety.
IT consultant and breast cancer survivor Alicia Staley (@Staley) faced her third cancer diagnosis. Fearful, anxious and feeling isolated, Staley turned to Twitter for help.
"I was feeling very much alone. I really felt like I had no resources to turn to. … In the depths of my recovery, I was convinced to join Twitter," she said. Within 30 minutes of joining, Staley connected with another survivor and discovered the massive community of breast cancer patients and survivors on the social platform.
The hashtag #BCSM, which stands for Breast Cancer Social Media, helps patients and survivors around the world connect and find support. Studies have shown that Twitter is an effective education and support tool for people with breast cancer, reducing anxiety and increasing knowledge about the illness.