Journaling, the trendy technique to deal with anxiety
Writing a journal has surprising benefits: controlling anxiety, increasing intelligence and even changing the morphology of the brain.
This article was translated from our
Spanish edition
using AI technologies. Errors may exist due to this process. This article was updated on October 24, 2020
As business people, we are always exposed to the stress and anxiety generated by making decisions that affect the lives of our teams and having millions of ideas spinning through our heads. If we don't know how to handle these feelings and thoughts, we can drown in anxiety and despair. Fortunately, modern entrepreneurs understand that mental, physical and emotional health is a fundamental component to grow our businesses. Many choose to run, others to color, and a few more have discovered unconventional techniques like listening to ASMR videos . I chose to start a journal .
Prophsee Journals vía Unsplash
It is a practice that more and more people are adapting to their lives. It is about keeping a notebook in which thoughts, desires, fears and hopes are reflected every day. It is a kind of diary in which, ironically, you do not have to write every day, if not when you need to.
This analog method has the advantage of being fully customizable, with the only slogan of making the most of the available paper. The idea is that you have all the information that YOU need in one place and that you can awaken your creative side and even disconnect from the world by putting together your journal.
@joysjournaling

Calendar set up for Sept ((: ## bulletjournal ## bujo ## planner ## journal

Nintendo Medley - Pointless
The technique has evolved to be more visually attractive and give free rein to creativity. It is about representing your desires, goals, projections, feelings, meditations and everything you want (such as movies seen or books read) in a graphic way, either with drawings or tables.
Many use the technique created by designer Ryder Carroll , who spent several years of his career finding a way to organize that made sense to him and was not boring. It is based on rapid blogging , that is, writing quickly and based on icons the things that we have pending. It allows you to analyze the past, organize the present and plan for the future.
In this video you can see the basic points of the journal :
It seems complicated, but once you have set your index and the first month of planning, it becomes very simple.
But, what makes the journal different from a traditional newspaper or blog? The way in which thoughts are expressed. Writing in a notebook for long periods of time can get tedious and cause practice to stop. Using drawings, charts, photographs, sentences, mind maps, and other materials make writing flow more naturally.
Personally, I started using this technique in early 2016 as a way to clarify my mind. I love applications like Wunderlist to keep track of my day to day, but I am still one of those people who needs to have the clarity that paper offers.
I started by buying a normal Scribe notebook and writing down what occurred to me in lists. Soon I had colored feathers, markers, watercolors and washi paper to decorate my journal. I discovered that writing it was just as important as the "time out" it gave me to dedicate time to my notebook. I found in the creative planning of the journals a great way to reduce my anxiety, and in the process to control my colitis and other health problems generated by excess stress.
It is a very free technique in which you set the rules and you can unleash your inspiration. You can keep track of your food, put the movies you have seen, meditate and write the phrases that you want to inspire you for the year.
@flinasday

@miss_prostitutka antworten ## fyp ## aesthetic ## asmr ## scrapbooking ## journaling ## vintage ## antique ## creativejournal ## pink

♬ Classical piano performance "letter to parents" - Popolony
Why have a journal?
Keeping a journal of this style is not only about unleashing creativity. It is also about giving clarity to the mind. In fact, it offers surprising benefits, as it can be a very simple form of mindfulness meditation to follow. Some of its benefits are:
Personally, I use it to improve my emotional intelligence . By giving my emotions a controlled vent, I can have more measured and analytical reactions on a day-to-day basis.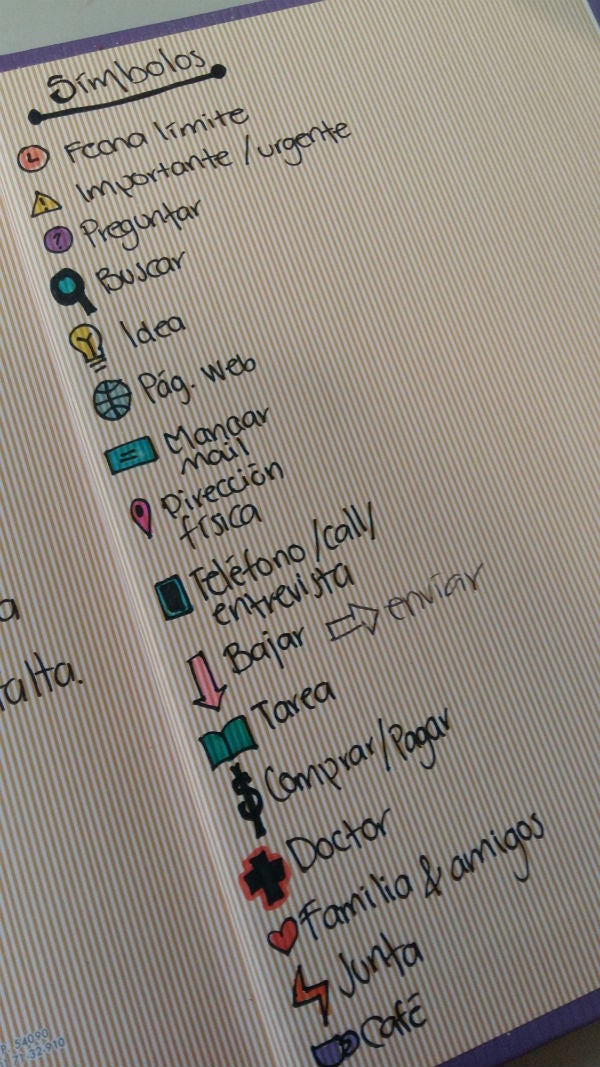 Image: Martha Elena Violante
Actually, all that is required is a normal notebook and a pen, but you can use:
Moleskine Notebooks
Colourful feathers
Colors
Washi paper
Photographs
Phrases
cuts
Everything you want
You should have a general index at the beginning, a simple daily analysis (if you require it), a monthly study, six-month planning and lists of goals and things to do or that you have achieved in the year.
@_vickys_journal_tt

My ig: vickys.journal