What You Need to Know About Looking for a Job in 2018
From when to send your application to the most lucrative locales in the country.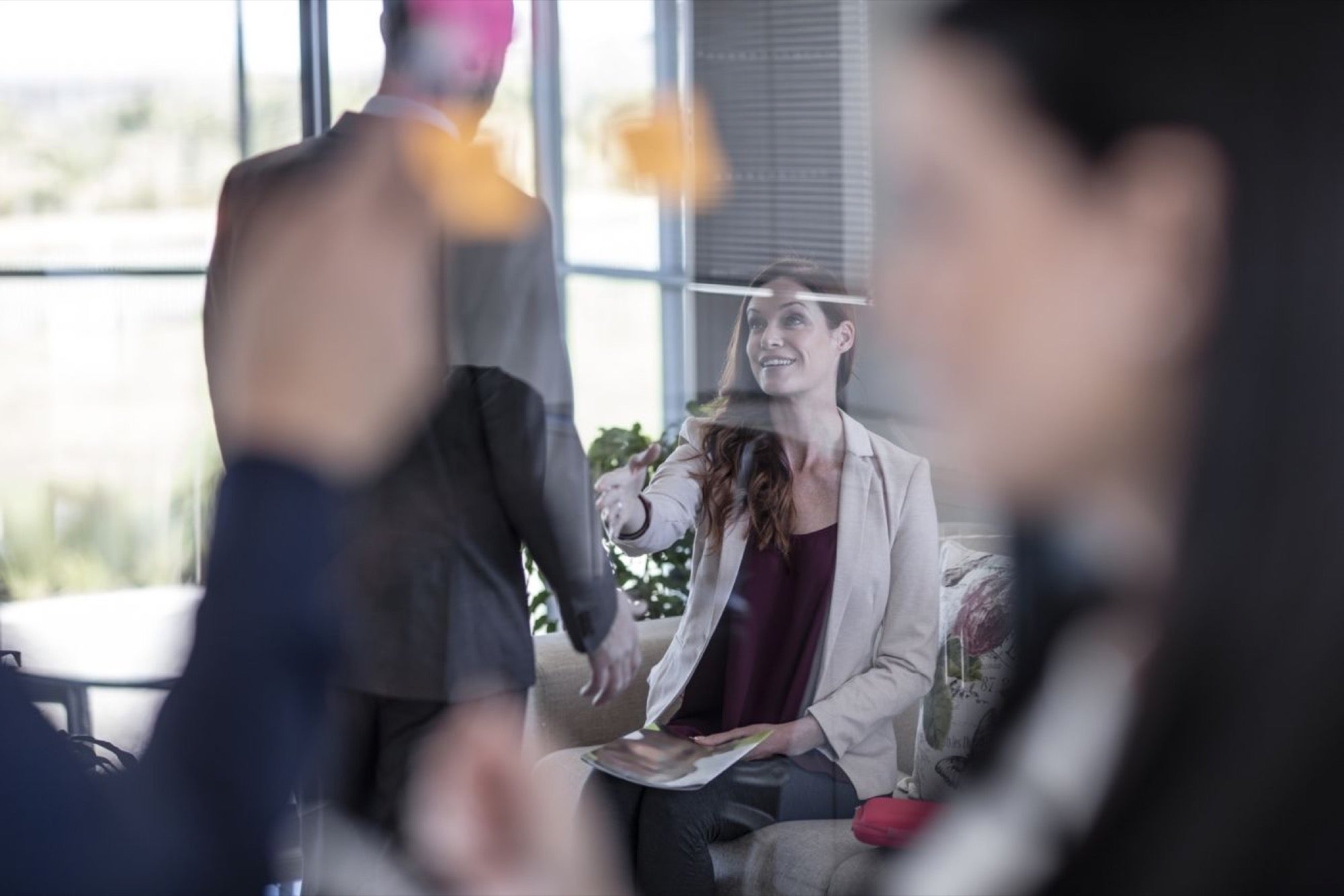 The beginning of the year is often accompanied by a sense of change. People try out new habits and new routines, and think about new directions for their careers. So if you are in the market for a new job this year, we want to help you put yourself in the best possible position to find the role that is the right fit for you.
Related: 10 Job Search Tips to Help You Find Your Best Opportunity in 2018
Focus your efforts on this day.
Data from SmartRecruiters, a company that makes recruiting and applicant tracking software, found that Tuesdays are the most popular day for companies to post job listings. It's also the day when the greatest number of people send in their applications and the most popular day to get hired. They also found that 60 percent of applicants apply within the first week of the job listing being posted.
Get your timing right.
A study from recruiting firm TalentWorks identified the best times of day to send in your resume. Essentially, the earlier in the day the better. You're five times more likely to land a job interview if you submit your application before 10 a.m. Your chances decrease by 10 percent every half hour. You get another window during lunch, but otherwise you're out of luck. Use your time wisely. Send completed resumes in the morning, and in the afternoon, work on cover letters so you can them send out with your application materials the next day.
These are the highest paying jobs.
U.S. News and World Report recently released its annual best jobs rankings. Of the overall best 100 jobs, looking at the number of available positions, pay and unemployment rate, the top 10 are software developer, dentist, physician assistant, nurse practitioner, orthodontist, statistician, pediatrician, obstetrician and gynecologist, oral surgeon and physician. If you're interested in healthcare, now is a good a time as any to jump in.
Many opportunities can also be found in the tech industry. According to recent data from career site Comparably, there are a variety of positions that pay anywhere from $150,000 to $200,000 a year. From an analysis of 9,000 salaries, the company found that engineering managers, principal engineers and senior product manager can make $150,000, group engineering managers bring in $155,000 and IT security director make $160,000. Director of product and director of engineering roles make about $170,000 and VP of operations earn $190,000.
Find a job that gives you more.
In LinkedIn's 2017 State of Salary Report, the job search platform assessed which career paths led to the biggest returns. The report noted the highest-paying company size was 10,001 employees or more at an average of $90,600, but in addition to size being a factor, there were also some jobs that garnered significant bonuses. Private equity associate, equity research analyst, surgeon, cardiologist, radiologist, orthopedic surgeon, investment banking analyst and senior reservoir engineer are among jobs that net bonuses in the high six figures.
Location is everything.
The LinkedIn State of Salary Report also highlighted the regions of the country that yield the highest salaries. The highest paying region was the San Francisco Bay Area at a median total compensation of $112,400, followed by Seattle at $95,600, Washington, D.C., at $87,300, New York City at $86,600, Boston at $86,000, Houston at $82,000, Los Angeles at $82,100, Austin, Texas, at $80,600, Denver at $80,300 and Chicago at $79,000.
These industries are booming
According to LinkedIn, the highest paying industry in 2017 was software and IT at a median total compensation of $104,000. The rest of the top 10 are hardware and networking at $101,100, manufacturing at $85,600, healthcare at $84,600, finance at $82,800, consumer goods at $80,000, construction at $78,500, corporate services at $75,000, legal at $72,600 and media and communications at $71,900.
Recent research from personal finance site SmartAsset found that three of the fastest growing industries were food preparation, health and medicine and service. The top 10 most in-demand jobs in the country are personal care aides, food prep and serving workers, postsecondary health specialties teachers, nurse practitioners, non-farm animal caretakers, restaurant cooks, medical and health services managers, information security analysts, financial managers and medical assistants.
Look for untapped opportunities.
LinkedIn also recently released a report on the most promising jobs of 2018, looking at how much they pay and the availability of openings for these positions. The first on the top 10 list is engagement lead, followed by software engineering manager, customer success manager, solutions architect, sales director, engineering manager, program manager, data scientist and enterprise account manager.
Highlight these skills on your resume.
Of those most promising jobs, LinkedIn also identified the skills that are required to succeed in those kind of roles. Project and account management, communication, software development and coding languages such as Java, SQL and Python, sales, customer service and relationship management, design and product development, marketing, manufacturing, engineering, data analysis, machine learning and an ability to train others. If you have these skills in your background, be sure to illustrate them in your resume and cover letters.