The 5 Best Website Builders for Entrepreneurs -- and Which to Use When
Looking to create your online portfolio or build a landing page for your business? Here's where to start.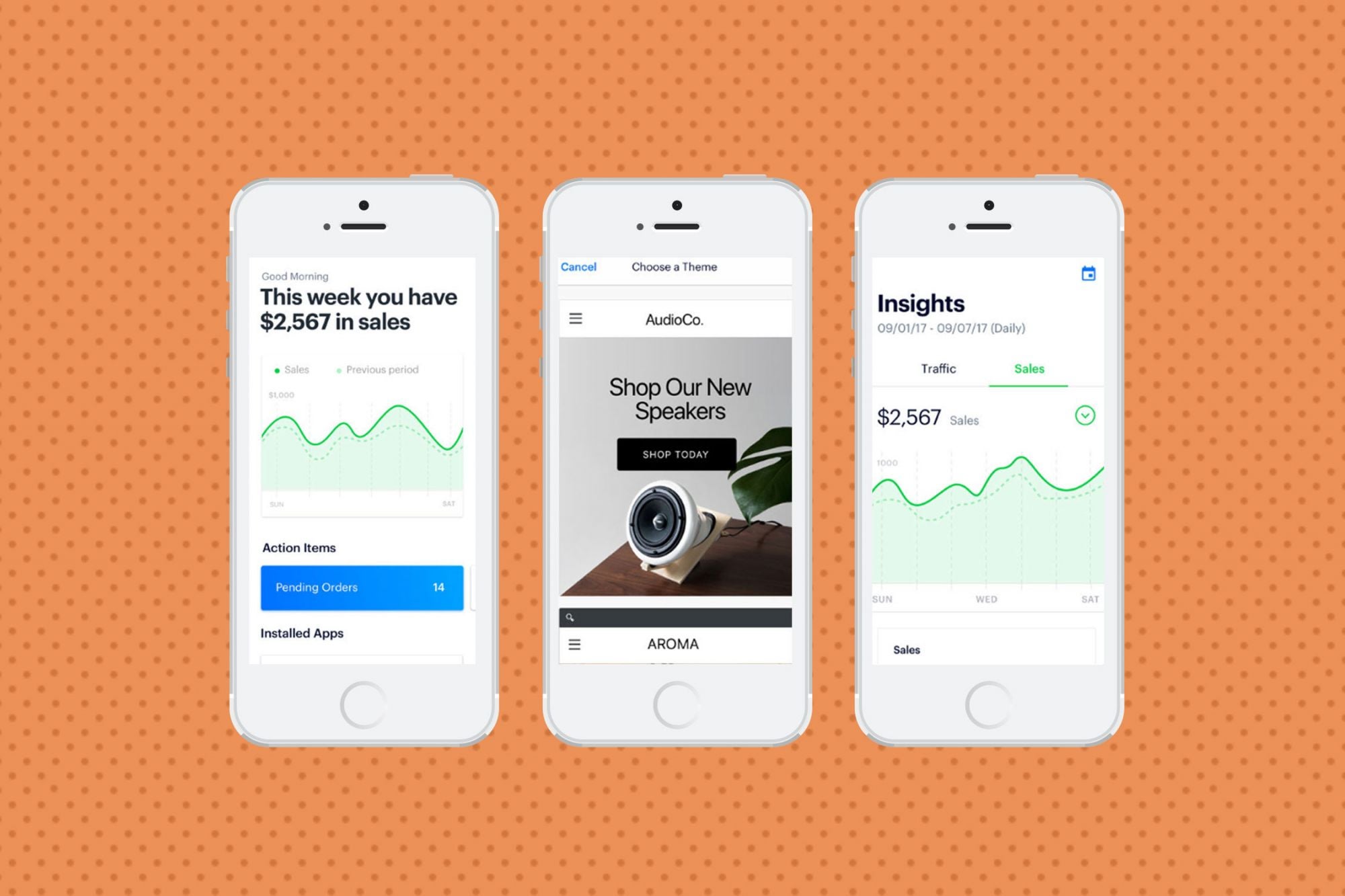 About 71 percent of small businesses had websites in 2017, suggests a survey by Clutch, a business-to-business research firm. If you're part of the leftover three in 10, there's no time like the present to get with the program -- and get online.
Having a dedicated website can be vital to jumpstart marketing efforts, promote consumer trust and serve as a purchasing channel. What's more, 56 percent of consumers say their purchase decisions stem, in part, from search engine queries, according to Forrester Consumer Technographics data from Q1 2017.
As for how to narrow down your options? If you're looking to boost your online presence, here are some of the best platforms for getting started.
---
WordPress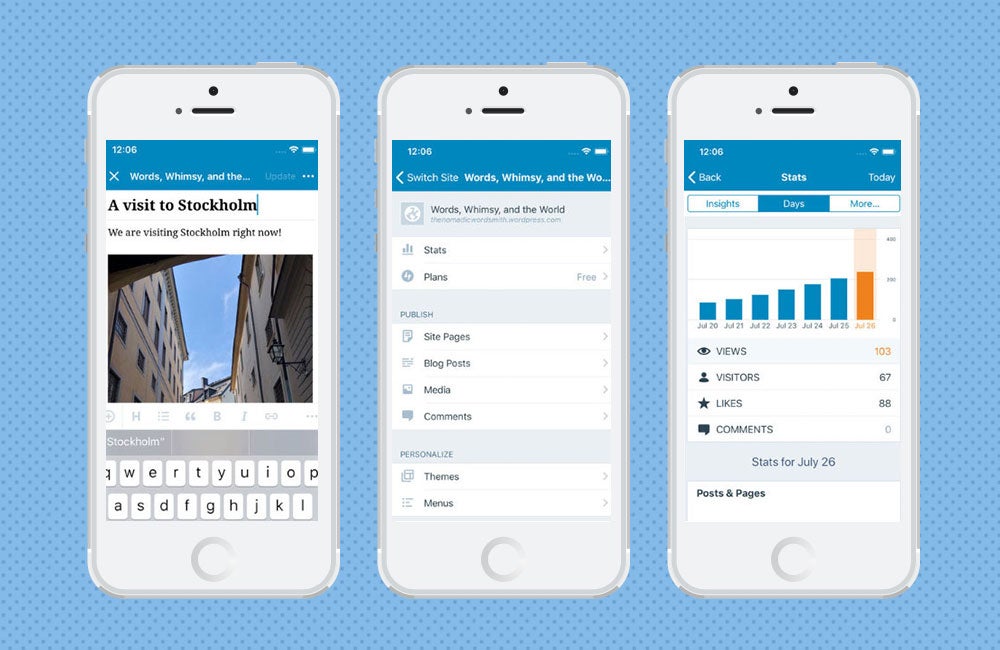 Image credit: Wordpress | Entrepreneur
What We Love: WordPress is a classic website builder that says it powers more than 31 percent of the web, and it has two iterations: WordPress.org and WordPress.com. The first allows you to download and install WordPress software on your own web server for free, and it specializes in customization and flexibility -- users can insert lines of code, build site applications and allow different levels of access to site administrators, editors and contributors. But reviewers say that flexibility can come at the expense of simplicity -- meaning that if you're looking for something simpler, you may want to try WordPress.com. The .com version takes care of all the website hosting for you. It also offers hundreds of templates, as well as plugins like contact forms, security scanning and media embeds.
What Users Say: One reviewer writes, "I've used both .com and .org versions, and they're equally as robust and customer support is prompt. You have a million plugins to choose from, and you can either use a theme for your website or code it from scratch." Another says, "A novice can get started and experiment with the basic capabilities on Wordpress.com for free (highly recommended)."
Pricing: Options include Free, Personal ($48 per year), Premium ($96 per year) and Business ($300 per year) on WordPress.com
---
Wix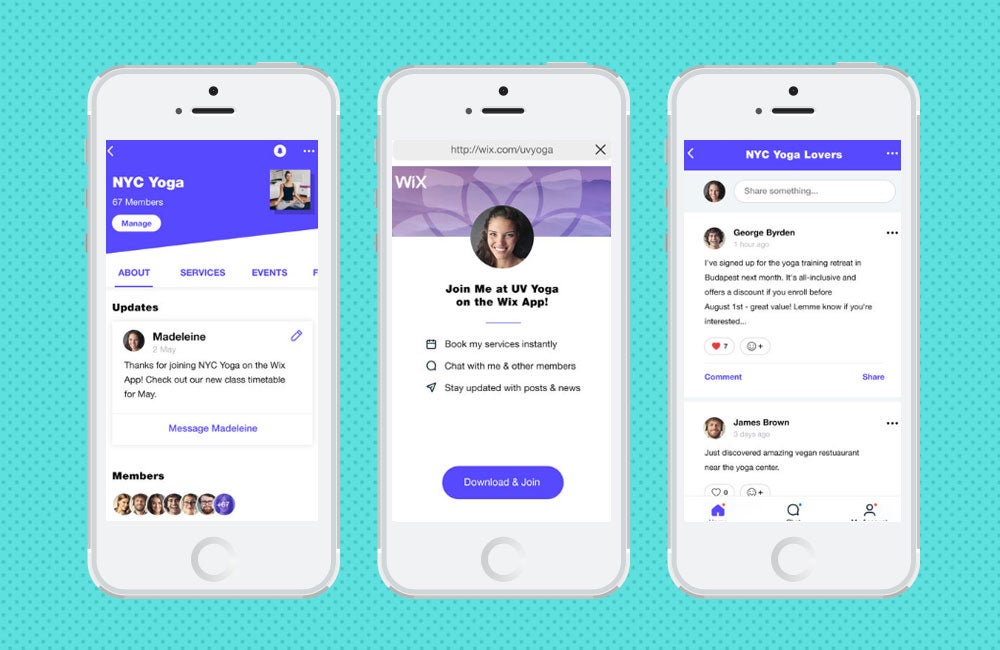 Image credit: Wix | Entrepreneur
What We Love: There's a reason review site Wirecutter chose Wix as its top pick when it comes to website builders for small business. By last count, it offers 572 choices of building templates to choose from, as well as plug-ins for the likes of OpenTable, Google Maps, booking appointments and more. And if you're design-shy? Consider trying Wix's Artificial Design Intelligence (ADI), which works to auto-design your website after you answer a few questions.
What Users Say: One reviewer writes, "There are not enough words to be able to affectingly describe how much I love Wix and their website building platform… I feel very at home with Wix website editor. Everything is laid right there in front of you, and there are very few page limitations." Another says, "After spending many hours searching for the best entry-level website development platform, I made the decision to go with Wix… I quickly crafted and completed my own website in as little as a week, for free."
Pricing: Options include Connect Domain ($5 per month), Combo ($11 per month), Unlimited ($14 per month), E-Commerce ($17 per month) and VIP ($25 per month) on Wix.com
---
Weebly
Image credit: Weebly | Entrepreneur
What We Love: Weebly is one of the most cost-effective options for a small business website -- not only does it have a free version, but its paid options start at $4 a month and top out at $25. The builder offers just under 60 template options by last count -- significantly less than its competitors -- but what it lacks in versatility it makes up for in simplicity. Its editing tools are relatively easy to navigate, and the user interface is straightforward.
What Users Say: One reviewer writes, "I've been struggling with my organization for years to get a website that looks great and is affordable. After three professional attempts at sites, we switched to Weebly... Best of all, it looks really good -- especially for what we pay!" Another says, "It's quick, easy and gets the job done… If you just need a clean, basic website that communicates what you need to say and you don't want to waste a lot of time doing it, this is a good go-to.'
Pricing: Options include Free, Connect ($4 per month), Starter ($8 per month), Pro ($12 per month) and Business ($25 per month) on Weebly.com
---
Squarespace
Image credit: Squarespace | Entrepreneur
What We Love: Specializing in simple and clean design for categories like art/design, fashion/beauty, health/fitness and more, Squarespace offers around 70 template options and 24/7 customer support -- and there are no limits on bandwidth or storage. Another perk? The builder offers specifically designed e-commerce tools like unlimited product catalogs, drag-and-drop sorting tools for merchandise and the ability to send email reminders to customers who abandoned checkout before purchase. Squarespace boasts a host of celebrity clients including John Malkovich, Keanu Reeves and Leon Bridges.
What Users Say: One reviewer writes, "I have used other drag-and-drop website building software in the past and even though the layouts looked right when I was editing, once I viewed them live and on different devices, there were always problems. With Squarespace's platform, my site always looks exactly the way I expect it to." Another says, "Their software is generally very straightforward and can be figured out with a few quick searches, but the few times I didn't know what to do they were there for me and walked me through literally step-by-step on how to do anything."
Pricing: Options include Personal ($16 per month or $144 per year) and Business ($26 per month or $216 per year) on Squarespace.com
---
Shopify
Image credit: Shopify | Entrepreneur
What We Love: Shopify is an industry darling of sorts when it comes to selling goods online. Most website builders have built-in e-commerce tools, but Shopify's 24/7 customer service, payment processing and analytics help it stand out in its own right. Customers can build out and customize their website via Shopify's array of templates, though pricier than competitors (10 free options and 56 paid options). Something else to note: If you go with another website builder and are unhappy with its e-commerce tools, you can still sell using Shopify by embedding its "Buy Button" on many other platforms (Wordpress, Squarespace and others).
What Users Say: One reviewer writes, "If you want to stick to just basics and you need a clean, responsive e-commerce site, then Shopify is for you. No programming knowledge is required, and there are many fine templates to choose from." Another says, "Amazing customer service. Shopify is entirely unparalleled in this regard. Their live chat option is not only convenient but staffed by people who actually know what they are talking about!"
Pricing: Options include Basic Shopify ($29 per month), Shopify ($79 per month) and Advanced Shopify ($299 per month) on Shopify.com