For Subscribers
Building a Business on Solving an Aching Dilemma for Women
Day2Night's convertible shoes offer women a fashionable heel height for any occasion.
Opinions expressed by Entrepreneur contributors are their own.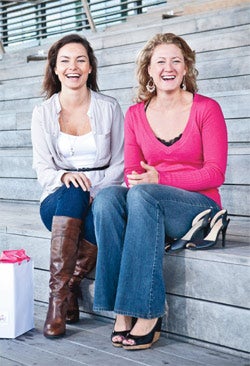 Photos© David Lang
Entrepreneurs: Candice Cabe and Nadine Lubkowitz, founders of Day2Night, a Boston-based startup that makes women's shoes with convertible heels. One pair, such as the peep-toe pump, comes with five heels that can be switched out with the push of a button.
"Aha" moment: Cabe, who got her MBA at Babson College and worked in sales and marketing in the software industry, traveled frequently for her job. She often found herself filling her suitcase with shoes for various events. "I thought it would be really great to have one pair of shoes with multiple heel heights," she says.