Ice Cream Company Dippin' Dots Will Use Its Freezing Tech for Cryogenics
The company best known for its 'beaded' ice cream will sell its equipment to other industries.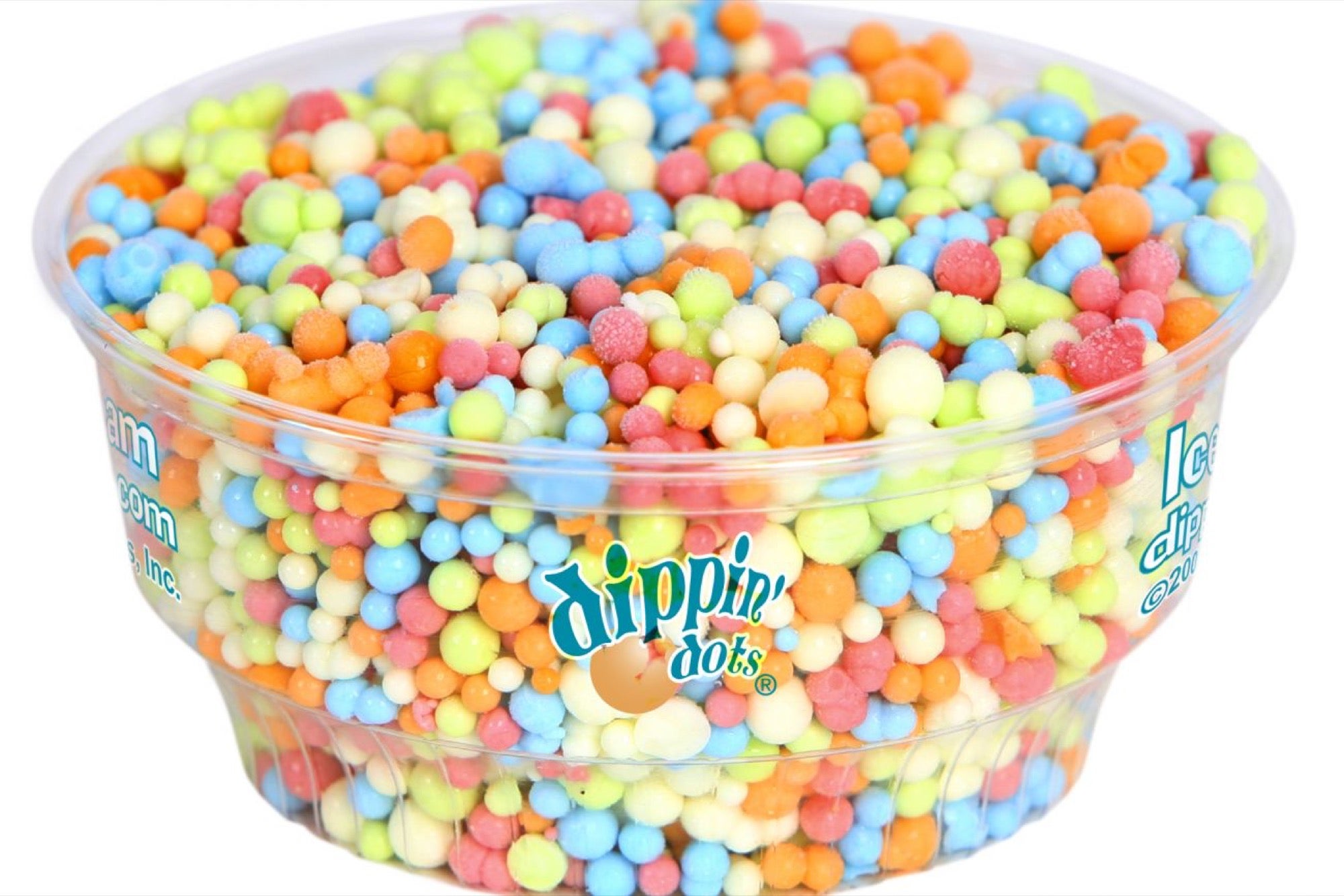 Opinions expressed by Entrepreneur contributors are their own.
Dippin' Dots has been around for 30 years, during which time it has expanded internationally, filed for bankruptcy, sold to a new owner and even found itself criticized by former White House Press Secretary Sean Spicer on Twitter.
But the company, which makes colorful, pellet-shaped, flash-frozen desserts, continues to look toward the horizon. This week, Paducah, Ky.-based Dippin' Dots announced the launch of a new subsidiary, Dippin' Dots Cryogenics. With it, the company plans to sell its proprietary technology to businesses in other industries that require cryogenic freezing.
Related: How Dippin' Dots Made the Most of Unexpected Attention From the White House Press Secretary
Although many people associate the term with the futuristic concept of preserving human bodies, Dippin' Dots isn't planning on lending its tech to corpse-freezers. The company's patented equipment, when customized, can find applications in the pharmaceutical and agricultural industries, among others.
Image credit: Dippin' Dots
Products made using the process might include probiotics, bacterial cultures and extractions from plants such as aloe vera. These materials will be flash-frozen into circular spheres, just like Dippin' Dots, which the company says will help manufacturers accurately measure the volumes they produce, increase shelf life and help them be transported more easily.
Cryogenics isn't a new field for Dippin' Dots; it's exactly how the frozen treats are made. The inventor of Dippin' Dots, Curt Jones, was a microbiologist who applied his knowledge of cryogenic processes to making a new kind of ice cream using liquid nitrogen.
"The expansion of this concept into these other industries has also led to Dippin' Dots expanding its services to these segments with our logistics, distribution and shipping containers for cryogenic product that allows our company to expand our global footprint while providing a diversified revenue stream to our portfolio by using our intellectual property that was already being used for our ice cream needs," Dippin' Dots CEO Scott Fischer told Entrepreneur in an email. "Overall, we believe this is a pretty cool opportunity."
Related video: This Wellness Company Finally Found Success After Pivoting 4 Times in 7 Years