8 Best Dream Cars of 2018 for Entrepreneurs
Whatever your needs, we've got the ride for you.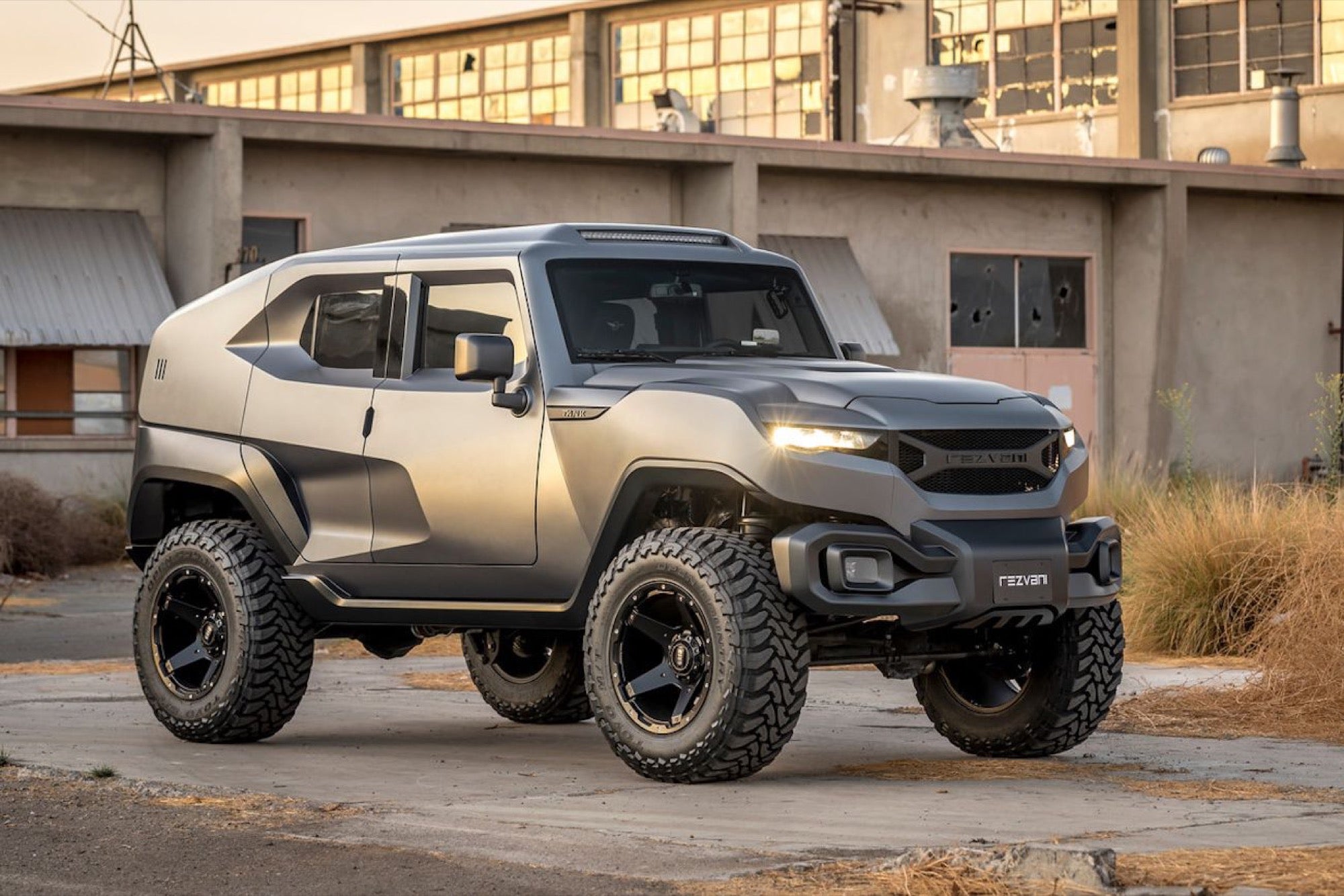 Your ride says a lot about who you are: I'm a scrappy bootstrapper who doesn't need a lot of bells and whistles. I'm a pioneer who is not afraid to take on the unknown. I'm a style maven who is always up on the latest in tech. Whatever it is, your wheels send a message to the world about who you are and what you value.
We road tested a huge array of vehicles -- from the super economic to the ultimate supercar -- and broke down the best cars of 2018 for every entrepreneur's needs. Which car is your match?
Related: 9 Dreams Cars for Entrepreneurs
Stylish but not afraid to get dirty
The Ride: Range Rover Sport
MSRP: From $66,750
Special features: Combines British luxury with plenty of power and legit off-roading chops.
Our test driver says: "While you might be tempted by the 340-horsepower supercharged V6, opt instead for the crazy efficient—and still plenty powerful—turbo diesel."
Why it's great for an entrepreneur:
Not every business is right off the highway; the Range Rover Sport will get you anywhere you need to be.
On the road to success
The ride: Mazda CX-5
MSRP: From $25,915
Special features: Voice-command "infotainment center," SMS text message audio delivery and reply
Our test driver says: "Small enough to easily zip around the city -- and find parking! Storage in the back held a ton of my gear and suitcases. I could live on the road for a while in this thing."
Why it's great for an entrepreneur: Economical, yet stylish and some cool tech features. Also, fun to drive!
Next-level achievement
The ride: Lexus LC500
MSRP: From $92,000
Special features: One of the most visually striking cars on the road today, the LC500's 5-liter V8 backs up the good looks with a walloping 471 horsepower.
Our test driver says: "You'll know Lexus' new flagship luxury coupe means business the second you step on the accelerator and hear that V8 start to roar."
Why it's great for an entrepreneur: Makes a statement every time you show up.
Related: 3 Ways to Create a Brand Statement That Sticks
Style meets value
The ride: Buick Regal GS
MSRP: From $39,990
Special features: All new for 2018, the smartly styled Regal has plenty of oomph (310 horsepower), a sumptuous interior (messaging seats are standard), and great connectivity (Apple CarPlay and Android Auto compatibility are also standard).
Our test driver says: "Taking power, design, luxury, and tech features into account, you'd be hard-pressed to find anything better for the price."
Why it's great for an entrepreneur: Show off your American pride as well as your understanding of the value of a dollar -- and stay connected while doing it. Also a great choice for road warriors who want the convenience of a midsize sedan.
The future is now
The ride: Tesla Model 3
MSRP: From $35,000 (before incentives)
Special features: The first truly affordable Tesla, the fully electric Model 3 has an impressive range of 215 miles, but it can still accelerate from 0 to 60 mph in under 6 seconds. Now that's some practical fun.
Our test driver says: "It's Elon Musk's people-mover for the masses, and it's an incredible machine. But beware: If you order one today, it'll take 12 to 18 months to get to you."
Why it's great for an entrepreneur: The Model 3 can accommodate 5 full-size adults and has 15 cubic-feet of cargo room, but it's small enough that zipping around a city and squeezing into tight spots are non-issues.
Related: If You Crash Your Tesla to Save a Life, Elon Musk Might Foot the Bill
Ultimate dream machine
The ride: Lamborghini Huracán Performante
MSRP: From $274,390
Special features: Just look at this thing—it's the car you'd plaster all over your bedroom wall if such practices were acceptable for grown ups.
Our test driver says: "Lamborghini's most track-worthy supercar ever has a V10 that churns out an utterly insane 660 horsepower. It hits 60 mph in under 3 seconds all the way to top speed of over 200 mph. Wow."
Why it's great for an entrepreneur: Practical? No. Does it make a statement that stays behind long after you blast out of the parking lot? Hell yes.
Related: How to Get Paid Millions to Drive Your Dream 'Supercar'
Smart, sleek and super-fun
The ride: Honda Urban EV Concept
MSRP: n/a
Special features:
Revealed at the Frankfurt Motor Show in September, this pint-sized all-electric gem is the city dwellers' ride of the future.
Honda
claims interactive multilingual messages can be displayed between the headlights, including greetings, advice for other drivers, and charging status updates.
Our test driver says: "Slated to go into production in 2019, the Urban EV Concept looks like a cross between a late-'70s Civic and a Volkswagen Rabbit. The retro vibe is strong in this one."
Why it's great for an entrepreneur: Though the price has yet to be announced, Honda will no doubt keep costs low, making this the ideal car for urbanites looking for great value and cutting-edge tech in the smallest possible package.
Related: What This Casket Maker Learned from Honda, Tesla and Steve Jobs
Get out of my way!
The ride: Rezvani Tank
MSRP: From $178,000
Special features: Categorized as an "Xtreme Utility Vehicle" (or XUV) by California-based Rezvani Motors, the appropriately named Tank is a military-inspired, 500-horsepower beast that's actually built on a Jeep Wrangler chassis.
Our test driver says: "With the demise of Hummer, lovers of massive metal and crazy power have been without an object of desire. Not anymore."
Why it's great for an entrepreneur: If you're looking to combine the shock-and-awe of the Lamborghini with the go-anywhere capability of the Range Rover, the Rezvani is your car. Er, your tank.