Afraid to Chase Tesla? Here Are the 3 Best Alternative EV Stocks
There's a lot more to the EV market than just Tesla, and here are three alternatives that will give you that feeling of getting in at a discount. 
This story originally appeared on MarketBeat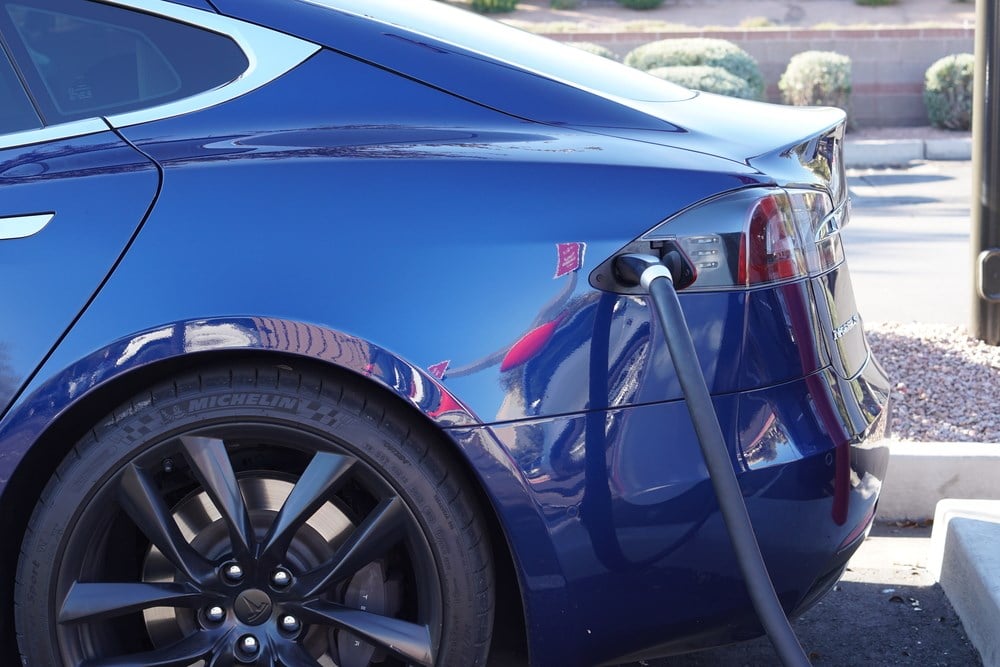 With Tesla Inc (NASDAQ: TSLA) shares having already rallied close to 200% this year, many investors will understandably be wary about chasing the bid. It's always nice to feel like you're getting shares at a discount whenever you decide to buy, but unless you're one of the most ardent believers in Tesla's future growth trajectory, that's not the case right now. 
The price-to-earnings (PE) ratio of the electric vehicle king has already doubled from where it was at the end of last year, as momentum has continued to swing back to the bulls. But there's a lot more to the EV stocks market than just Tesla, and here are three alternatives that will give you that feeling of getting in at a discount. 
Ford is arguably Tesla's biggest and closest competitor. Having gotten off to a sluggish start with their own foray into electric vehicles, they're suddenly pumping out nearly 10,000 of them a month. August's U.S. sales alone included almost 7,000 units, which was up 18% year on year. But aside from an eye-watering rally that petered out in the first few weeks of last year, their shares have not been impressive of late. 
Indeed, they've effectively traded sideways since May of last year, albeit along a strong support line and in a narrowing range. This kind of technical setup tends to appear before a breakout, usually to the north. With the bears seemingly unable to take Ford shares below $11 despite multiple attempts, it's looking like the bulls will shortly get their chance to run the show for a while. 
To this point, yesterday, I saw the team at UBS upgrade their rating on Ford shares from Neutral to Buy. Analyst Joseph Spak sees a growing $20 billion opportunity that will be realized through planned upgrades and price increases. His price target of $15 points to an upside of at least 20% from where shares closed on Wednesday. 
Rivian is an interesting one. Though their shares are still moving up off the all-time lows they tagged back in April; they hold arguably the most potential out of all the EV stocks listed here. Last month saw them smash analyst expectations for their Q2 earnings, a report that showed 208% year-on-year growth in revenue. For the quarter, they sold more than 12,000 vehicles, and management's outlook was so bullish that they also boosted forward guidance. 
For a stock that is still trading 85% lower than its all-time high, this has the feeling of a good deal about it. Fundamentally and materially, Rivian has never been stronger. Their production is ramping up at a rate of 50% quarter on quarter, their revenue is at record highs, and they've never been closer to profitability. 
It might be some time before this final metric is reached, but there's a ton of opportunity for investors in the meantime. Price targets like the $32 from Mizuho point to a further upside of almost 40% from current levels. This would put shares at their highest level since the end of last year while supporting the case that this is a recovery rally that's still only getting off the ground. 
Like Rivian, Nio is another up-and-coming EV stock but one that is also gathering momentum. But where Rivian's fundamentals are all trending in the right direction, Nio's are not. Their Q2 numbers came out a fortnight ago and showed revenue contracting 15% year on year, while vehicle deliveries also dropped. This kind of contraction makes it very hard to get excited about Nio when there are other options on the table, but not all hope is lost. Even though they've cooled somewhat in recent weeks, their shares are still up more than 30% from May's low, and MarketBeat's MarketRank Forecast tool sees a further upside of at least 26% from current levels. 
They're definitely the riskiest option of all the alternatives to Tesla listed here, but like with most things in the stock market, with the most risk tends to come the most upside potential. Nio's shares are so beaten down right now that any sign of an improvement in the coming quarters could spark a major recovery rally. With almost 20,000 vehicle deliveries in August, they're clearly onto a good thing; they just need better execution from management. 
This is definitely one to be wary of, so for now, we're inclined to say wait for shares to dip back towards $8 again before getting involved. Otherwise, look for the key metrics to start trending up again in their next earnings report.