10 Technologies That Are Changing the World
Voice and robot assistants. Gene-splicing technology. Regenerative medicine. The future is an exciting place.
Opinions expressed by Entrepreneur contributors are their own.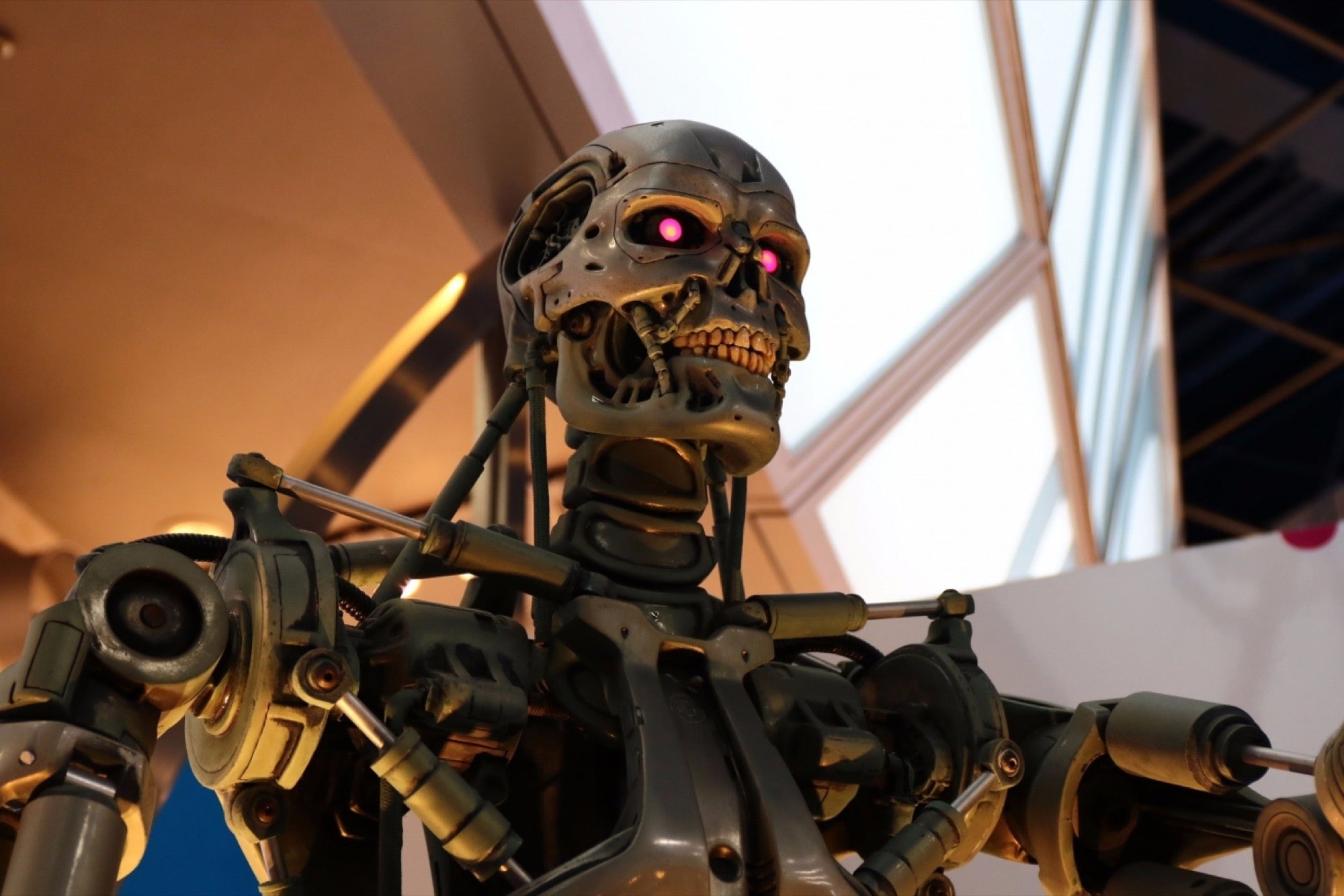 Futurists of the 1950s and '60s predicted that by the 2000s, flying cars and airborne robots would be a part of our everyday lives. Instead, we live in a world dominated by live streaming, smartphones and social networks.
Related: Make Innovation Systematic and Never Again Ask 'Why Didn't We Think of That?'
While those forecasters didn't quite get the timing right, they got the technology right. Today, we are at the brink of another technological boom. This time, technologies like self-driving vehicles and robot assistants are under development. Soon, these and the other exciting technologies described below will go mainstream, changing the world in the process.
1. Voice assistants
In four years, the majority of American households are expected to own a voice assistant device like an Amazon Echo or an Apple Homepod. Thanks to the power of artificial intelligence (AI), voice assistants will grow increasingly helpful.
Even today, Amazon releases regular updates to Echo in order to help owners get more from the technology. The company recently reported seeing larger-than-expected gains from its voice assistant, which is why Amazon is now doubling down on the technology.
Voice assistants are making a significant impact in markets across the globe, and some observers expect that in the future we will communicate with technology through voice rather than text.
2. Crispr
Imagine a world where crushing genetic diseases like Huntington's and cystic fibrosis can be cured. Thanks to crispr, genetic disease may be eliminated.
CRISPR Cas-9 (an abbreviation standing for "Clustered Regularly Interspaced Short Palindromic Repeats") is a gene-splicing technology capable of finding and removing mutated sections of DNA. Once this material is eliminated, crispr technology can replace the mutated sections with non-mutated variants.
As a result, crispr has the power to permanently eliminate certain types of genetic diseases from blood lines. The technology has already been used to eliminate cancer in some patients, and early results show that it may be possible to cure genetically caused blindness as well.
3. Robot assistants
Companies like Boston Dynamics have already developed a wide variety of robot assistants that can be used in factories or on the battlefield. The company originally started as an arm of MIT and has since pioneered the development of intelligent robots that operate effectively in the real world.
Knightscope is another company working on a line of robot assistants for security applications. For example, its K5 robot features four cameras and can recognize 300 licenses plates per minute, per camera. It can also detect suspicious networks that may be operated by hackers.
Related: How to Innovate for the Next 100 Years
4. Augmented and mixed reality
Just a few years ago, it was unclear whether augmented or mixed reality would take off. Given the fact that tech giants like Apple are investing billions of dollars in augmented reality hardware, it's pretty clear that it's only a matter of time before the tech goes mainstream.
For example, Apple's latest phones are equipped with augmented reality capabilities, and a recent report suggests that the company is working on an AR headset that will replace the iPhone in two to three years.
5. Regenerative medicine
Though it may sound like science fiction, doctors are already producing made-to-order body parts. To get started, doctors scrape cells off the body part in question and grow them in a petri dish. In time, the body part grows strong enough that it can be implanted inside the patient.
One company, Organovo, has developed a printer capable of 3D printing body parts. In time, this new technology will become increasingly mainstream, providing patients with lifesaving organ replacements.
6. Driverless vehicles
Automakers like Tesla, General Motors and Volvo have already developed semi-autonomous vehicles. But self-driving technology is rapidly evolving. General Motors announced that it will launch a car that has no steering wheel or pedals by 2019.
Uber, meanwhile, is leading the push for pilotless flying vehicles, and has teamed up with NASA to develop an air-traffic-control system. Uber is also working with aircraft manufacturers to develop prototypes, with the intention of launching a beta program in 2020.
7. Reusable rockets
One of the costliest aspects of space exploration is the building of sophisticated and powerful rockets capable of transporting thousands of pounds of equipment into space. The fact that we have figured out how to land rockets -- even the large ones used to launch the Falcon Heavy -- will help to reduce the cost of space travel.
8. Cryptocurrency
At one point this year, Bitcoin was worth more than $19,000 per coin, and while the value of the cryptocurrency has since declined, a single coin is still worth thousands of dollars.
Cryptocurrency may be controversial today, but it has steadily become increasingly mainstream. Some of the largest hedge funds are betting on Bitcoin -- which is just the beginning of a cryptocurrency revolution.
Platforms like TrustToken are poised to connect the global trading power of blockchains with real-world assets. On the TrustToken platform, the owners of an asset -- a home, a small business or gold -- would be able to sell factions of those assets, and coordinate the asset's ownership through unique blockchain-based tokens. As a result, sellers can make illiquid assets liquid, and buyers can gain control of a diverse portfolio of assets.
Other crypto platforms like HybridBlock are designed to give crypto enthusiasts greater access to silo-trading markets, helping to expand the industry to a new wave of crypto enthusiasts. By offering mobile-friendly products, HybridBlock is providing the Asia market with a new form of crypto education and the tools to execute crypto trades.
9. Quantum computing
The typical computer uses a series of zeros and ones to communicate information. While today's computers are quite powerful, they still have considerable limitations that make it difficult to process challenging machine-learning problems.
Quantum computers rely on quantum bits to carry information. These bits can exist in a state which allow quantum computers to process challenging datasets much better than traditional computers do. As a result, quantum computing can help to produce serious machine-learning breakthroughs that might otherwise be impossible solve.
While the technology is still in its early stages, companies like Microsoft and Google are investing billions in developing supercomputers capable of developing highly accurate predictive models. These models can be used in everything from self-driving cars to marketing campaigns.
10. Artificial intelligence and automation
Some of the world's biggest brands are increasingly turning to automation in order to better serve customers and to reduce costs. Big-box retailers use automated warehouses to sort and ship products, while social media networks use automation to moderate comments, and credit card companies use automation to detect fraud.
For example, Synapse is building a network that gives anyone the ability to contribute his or her data and train automation and machine-learning models. The implications here are massive, because a new AI economy, including decentralized blockchain AI, could change the way businesses operate and learn around the world.
Related: How I Established a Culture of Virtual Innovation
Indeed, it's just a matter of time before that happens.