These Two Sexual Health Companies Have Responded Differently to the #MeToo Movement
Unbound and Dame Products both sell sex toys, but they have very different company cultures and policies.
Opinions expressed by Entrepreneur contributors are their own.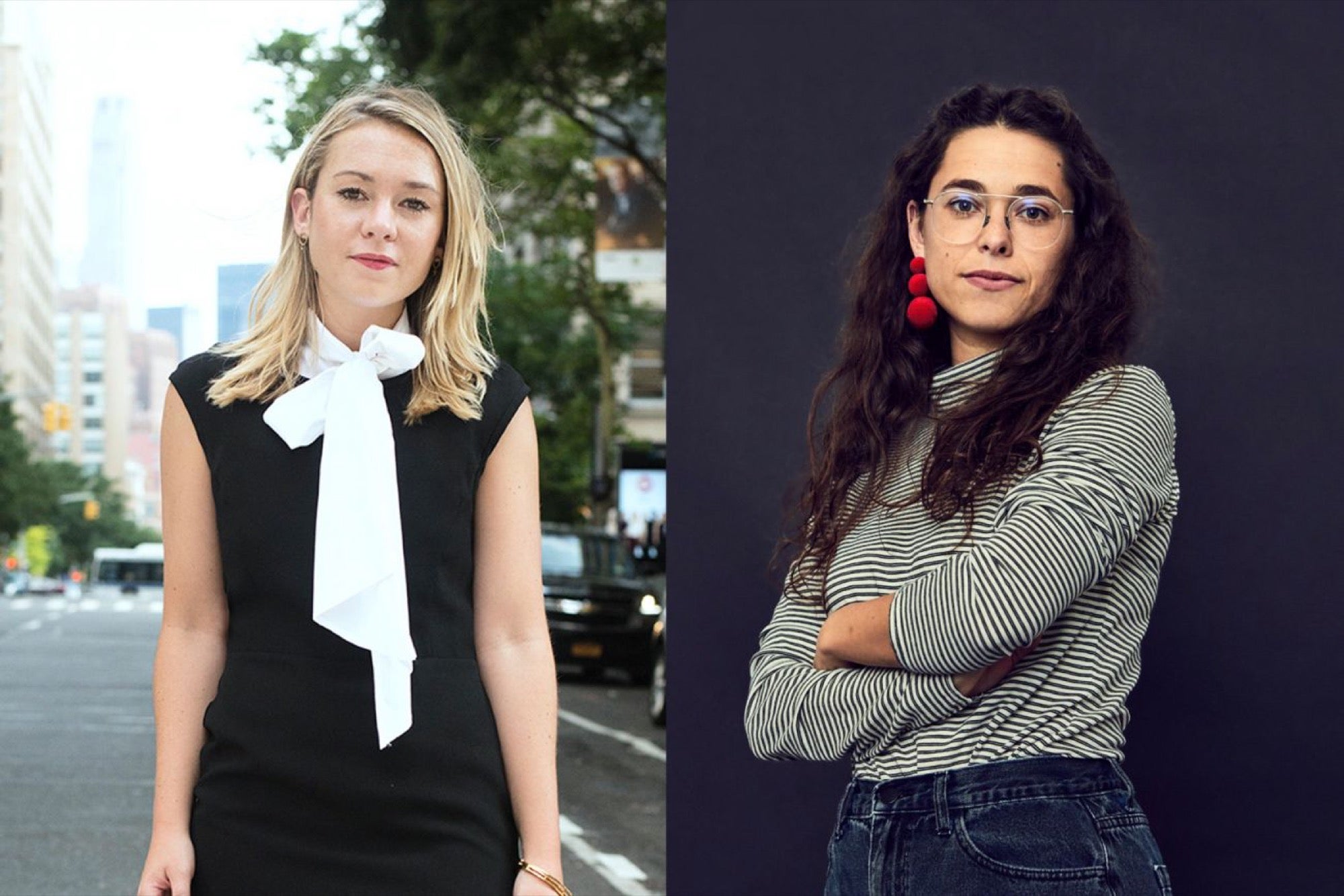 In this series, The Way We Work, Entrepreneur Associate Editor Lydia Belanger examines how people foster productivity, focus, collaboration, creativity and culture in the workplace.
For Unbound CEO Polly Rodriguez, Harvey Weinstein wasn't the wake-up call. It was Miki Agrawal, the female founder and former CEO of Thinx. Agrawal stepped down from her leading role at the company, which makes period underwear designed as an alternative feminine hygiene product, after a former employee came forward with sexual harassment allegations.
Unbound, founded in 2013, sells vibrators, lubricants and other sex-related products. As awareness and intolerance of sexual harassment in the workplace has evolved into the #MeToo movement over the past several months, Rodriguez says her company has adopted strict internal policies and procedures to maintain a professional work environment, despite the fact that sex and sexuality are integral to the business.
Rodriguez says that in the early days, back when the company was just Rodriguez and one or two employees, the rules about how to talk about sex among Unbound colleagues were "unspoken." It wasn't until the company started seeking additional hires (headcount is now up to 10) that she says she realized it was time to implement some more formal policies in this regard.
Related: How and When Brands Should Chime in on Important Issues Such as #MeToo
"We realized, with our first hire, we were going to have to make an effort to pick the right people," Rodriguez says. "Given our industry, we were going to attract people that were probably a bit more open and liberal."
But she couldn't know for sure the intentions of any given candidate, or how they would behave if and when they joined the team, based on their interest alone. One question Rodriguez asks every prospective hire is: "Why is sexual health and wellness important?" Their answer will give her a quick sense of whether or not the person can speak about sex professionally and maturely, rather than crudely and inappropriately. If they giggle, she explains, they're not a good fit.
"Stories about personal experiences having sex, or how much they enjoyed sex, aren't going to reveal to an employer what are your values what drives you," Rodriguez says.
After Agrawal's conduct at Thinx came to light, Rodriguez realized it was time to get serious to prevent any similar incidents from happening at her company. She now requires all new hires to read an article about what happened at Thinx during training, then talks about it with them. And just as intimate anecdotes had been a red flag coming from interview candidates, Rodriguez realized they had no place in the workplace once those candidates were employees. Today, Unbound approaches discussions of its products from a "fact-based" perspective.
Related:
These Companies Are Battling Sexual Harassment By Teaching Employees to Recognize Unconscious Bias
For example, employees may comment on the speed of a vibrator's durometer, but they may not say "it felt good" or detail their personal experiences using the product -- or having sex generally. Unbound employees go through Sensitivity Training during the onboarding process to learn how to speak about sexuality in a fact-driven manner. If someone notices that a colleague is veering into personal territory, the staff "safe word" to make that person aware is, "Let's put that on ice." Having a common phrase to use in every instance makes calling out someone "less personal," Rodriguez explains.
It's tricky, though, she says, because sometimes, when someone shares a personal story, that may be a vulnerable moment for them in which they're overcoming a fear or opening up about a negative experience.
"It's often about intent, and what is the intention of this person," Rodriguez says. "And you have to gauge, how comfortable is this person I'm talking to with me sharing these personal details?"
Alex Fine, CEO of sex toy company Dame Products, takes the opposite approach to sex talk at work. Fine says #MeToo hasn't changed a thing about the internal policies at Dame, which she co-founded in 2014, or how its 10 employees speak about sex.
"The thing that has changed the most is all of a sudden, people are interested in what our policies are," she says. "Most people would assume that it's simply not professional to acknowledge our sexual beings at all, but we believe that it's important for everybody to acknowledge their sexuality and that the ability to bring your whole self to work is a beautiful thing."
She adds that it seems to her that many people's responses to the #MeToo movement aren't about harassment, per se.
"If an employee says, "The durometer was really hard and felt really uncomfortable on my vulva,' we feel like that's not sexual harassment," Fine says. "If we were making any other type of product, it wouldn't be a problem to say, "I really didn't like it.'"
Fine says she thinks "open and honest" conversations about sexuality and necessary to combat ignorance around the subject that is perpetuated when sex is relegated to private conversations. That said, she frequently reminds her team that they should always speak up if they feel uncomfortable for any reason.
Like Rodriguez, however, Fine says that it's ultimately important to know where someone is coming from when they share.
"Policies are so important in defining boundaries within communities and cultures, but they can also prevent important conversations from happening," Fine says. "It's about nuance, understanding each other's vibes and empathy."
Related video: One CEO's Take on Remote Hiring Practices and Company Policies