12 Local SEO Tips From SEO Agency Founders
These strategies will help boost your brand, expand your reach and gain an edge over the competition.
Opinions expressed by Entrepreneur contributors are their own.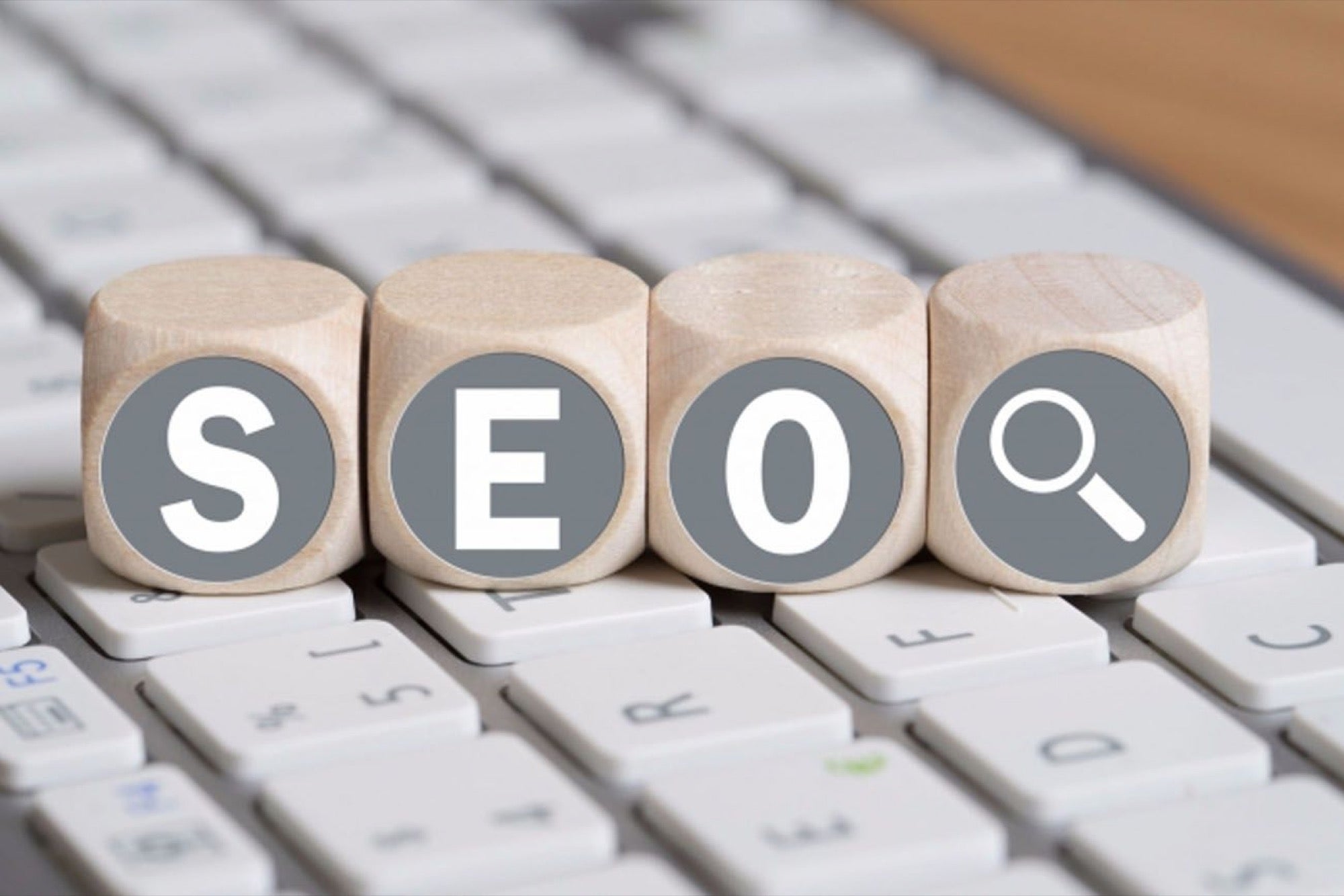 If you're not a tech expert, local SEO can be daunting. From the outside, it may seem like a lot of speculation and experimentation without consistent results. And yet, it can have a big impact on your business success. Just consider these statistics:
93 percent of online experiences begin with a search engine
75 percent of users never scroll past the first page of search results
Search is the No.1 driver of traffic to content sites, beating social media by more than 300 percent.
Related: 5 SEO Techniques You're Doing All Wrong
Here's the good news: If you don't know much about local SEO, but are ready to put it to work, you've come to the right place. Below are tips from 12 SEO experts to help you dominate your local search engine rankings.
1. Chris Rodgers
"Save time and money -- and boost rankings -- by outsourcing the labor-intensive task of managing bulk local listings. Local SEO can be tricky to manage; it's time-consuming work that can end up being quite expensive for the client. The truth is that outside of citation-building, traditional SEO factors such as on-page content, back links and technical crawl health have a very big impact on local SEO rankings.
"At our agency, we've found that using tools and outside resources can minimize the cost in managing local listings. Rio and Bright Local are two platforms that stand out as good options for managing bulk local listings. Beyond local SEO platforms, we also work with clients' in-house resources to perform listing management under our direction.
"Since this part of local SEO requires a fairly low-skill set and is quite time-consuming, finding a way to outsource effectively can save clients loads of money that is better spent on more challenging aspects of SEO." -- Chris Rodgers, of Colorado SEO Pros
2. Chris Everett
"There's no hard, fast rule about local landing pages. Deciding how many to add to your website depends on your location and what's being targeted. Sometimes, the thought of creating a bunch of local landing pages can cause a little bit of panic among clients. But if you want to optimize your site for multiple locations, you have to take the leap. It's just a matter of taking into account what's being targeted.
"For instance, if a company has a dozen statewide locations, then it makes sense to have a landing page for each location. However, if a company operates in one small area, and the surrounding municipalities have a low population, a dozen landing pages is overkill. Instead, stick to targeting the one city and surrounding areas on the same page." -- Chris Everett, Atlanta SEO Consultant
3. Chris Lara
"Take advantage of a directory submission services for relevant link-building. Directory link-building is a valuable factor if you want to boost rankings. But it needs to be strategic and intentional -- and requires a lot of manual time and effort as a result. To help build links that scale, use a site like directorymaximizer.com.
"Outsourcing to a service like this saves time by finding the most relevant web directories for your unique site. It also manually submits to each directory. That way, you can quickly and effectively build a diverse link profile while also focusing on other SEO and business priorities." -- Chris Lara of Lara Master Creations
4. Will Guthrie
"The domain name you choose plays an important role in SEO that can impact your rankings. When you're first launching your business, think through the domain name you choose. The one you decide on can ultimately have a big impact on SEO. You might think that including targeted keywords is a surefire way to boost SEO. But that approach has actually lost ground in recent years.
"Today, Google likes authenticity and uniqueness. So, focus on promoting your brand through your domain. Just make sure it's easy to spell, short, relevant and memorable. Also, keep in mind that any name you select will take at least several months to rank." -- Will Guthrie, of Blue Laser Design
5. Erick Carlson
"You can get high rankings from just effective, quality content. If you want your site to rank locally, you need good content. Don't know where to start? Take a look at the top five or 10 ranking local sites in your industry and use them as inspiration.
"Also, create 500-to-700 word pages based on each targeted keyword (such as "plumbing repair"). Include pictures with alt tags, along with reviews or testimonials. Every single product and service should have its own page, complete with a description, pictures, tags and categories." -- Erick Carlson, of WebTechs.Net
6. Kyle Sanders
"Claim multiple listings on page one of Google by leveraging untapped authoritative directories in your industry. Find three or four well-known business directory websites in your industry and check the first four pages of Google for your target keyword and see if those websites currently show up in the search results.
"If a directory website does not show up, list your business on that site and thoroughly complete all of their requested fields including a full description, as many photos as possible and several customer reviews. Finally, build links to that specific directory page, and eventually it should rank, based on the existing domain authority, industry relevance, added content and growing authority." -- Kyle Sanders, of Complete Web Resources
Related: 4 Things Every Entrepreneur Needs to Know About SEO
7. Andrew Hagni
"Optimizing your website for search engines starts with great on-site content. There isn't any secret formula or magic trick for getting organic SEO results. You need to have the best content possible, along with creating a great design and user experience for your customers.
"When I'm working on a project for a client, I actually create a simple checklist that starts with great content. If you have strong content, not only will you be more recognizable by Google's algorithm, but customers and prospects will actually come to and stay on your site longer." --
Andrew Hagni of
Byers Creative
8. Andrew Tuzson
"Accurate and consistent citations are critically important because Google uses them to evaluate the online authority of your business. When I'm working with a new client, the very first step in the process is to check their citation information. This includes any mention of their business details, such as name, address and phone number, on any web page.
"Citations can be structured, like on Yelp, or unstructured, such as in a news article. But what I'm looking for is to make sure they're all accurate, up-to-date and consistent. This is important because search engines rely on the consistency of your online business information. If it's not consistent, it can impact results." -- Andrew Tuzson, of Evol Empire Creative
9. Gayatri Patel
"Link-building and keywords are fundamental components of good SEO. If you could only focus on two things, I would say aggressive link-building and identifying the right keywords to rank for. Once you have your keywords in mind, then you need to create unique landing pages for each set. Also, don't forget to update meta titles and meta descriptions to correlate with the keywords.
"Combined with internal linking, this approach allows the domain to boost itself without red-flagging Google. Let this all marinate for several months and you'll see some fantastic results."
-- Gayatri Patel of
Basic Branding
10. Shailen Lodhia
"Ranking No. 1 is pointless without a positive impact on conversion and sales. Unless SEO leads to conversions, it's worthless. So, if someone clicks on your site and immediately leaves due to weak content or a poor user experience, then all the optimization in the world doesn't matter. You need to be focusing on conversion once a prospect gets to your website.
"I measure it by how many people go to the "Contact" page because they're going there for a phone number or email address." -- Shailen Lodhia of EXPRESEO
11. Steve Schawb
"Use your business network as the foundation of your local link-building effort. Get the basics right first, including local link development. If you don't know where to start, just look to your network of contacts. This includes business owners, suppliers, vendors, chambers of commerce, business associations, charities and non-profits you work with -- and your local newspaper -- as well as local bloggers.
"Not very many people look at these connections as lucrative business opportunities. But having other authoritative local organizations link to your site is a low-risk proposition that has the potential to yield big results in terms of local SEO." --
Steve Schawb of
Digital Eel
12. Skyler Malley
"There isn't any one tactic that's going to help you increase rankings. Take a multi-dimensional approach built on the basics. I recommend taking a three-pronged approach to SEO. First, make sure your Google My Business page is optimized and correct and also has the right business name, address and phone (NAP).
"Next, use a local syndication service like Moz Local, Yext or Advice Local, to make sure the correct NAP is on all the major local websites. And, finally, invest some effort into traditional link-building. This is really still where you're going to get the biggest bang for your buck in terms of rankings." -- Skyler Malley of Firestarter SEO
Related: These 9 SEO Tips Are All You'll Ever Need to Rank in Google
Don't be intimidated by SEO. It can be your best friend if you use these simple, yet proven, strategies from the experts to boost your business's online visibility. When you do, you'll be well on your way toward building your brand, expanding your reach and ultimately gaining an edge over the competition.