Why Mark Zuckerberg Is Excited About an Augmented Reality Future
The Facebook founder laid out the tech the company is working on during his F8 keynote address.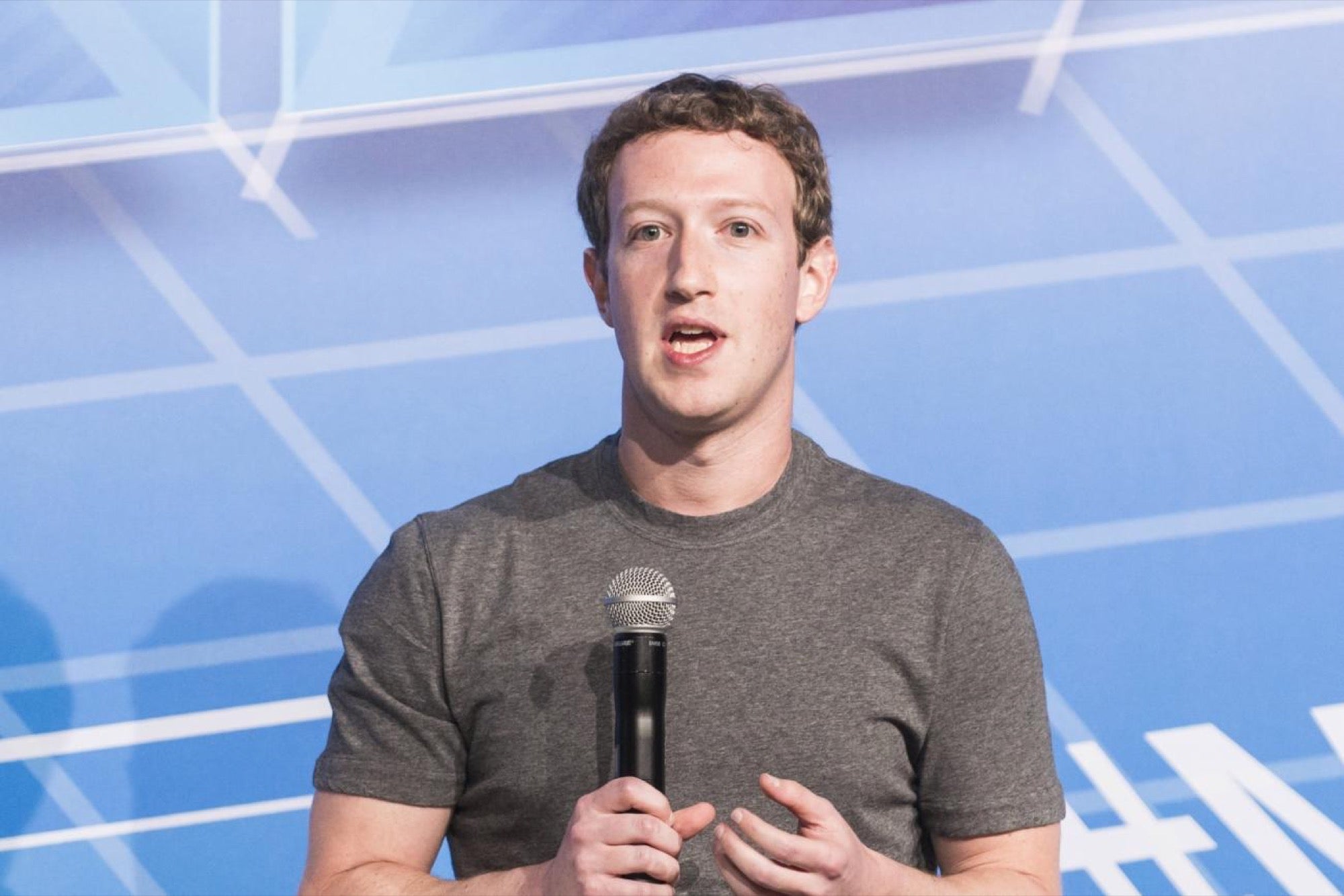 When Facebook founder Mark Zuckerberg took the stage today to open F8, the social giant's annual developer conference, he wanted to address the elephant in the room. Another big tentpole event named F8 had already kind of stolen his thunder: the recent premiere of his buddy Vin Diesel's latest movie, the eight installment of the Fast and the Furious franchise.
Moving on to his main focus, Zuckerberg shared with the crowd Facebook's mission going forward, riffing quite literally on the comprehensive treatise he published in February (he held up a sizable stack of paper that may or may not have been the printed open letter). The Facebook founder said the company's next steps would be to bring the digital and physical together and to "work on building common ground."
To that end, Facebook's next technological leap, now that it is the owner of four out of the five most downloaded apps in the world, is to step into the world of augmented reality. But Facebook isn't the only company with designs on augmented reality.
Related: Watch Mark Zuckerberg 3-D-Print a Mini Version of His Dog
This week, Snap rolled out an AR feature that lets users add special effects to their photos, in addition to the already popular face mask effects, according to The Wall Street Journal. Other major companies dipping into AR include Microsoft, Google and Apple.
Zuckerberg announced that today will see the beta launch of an open AR platform through a new camera function of the app that will allow developers to create their own filters and frames.
He also shared what future AR innovations could look like. He offered an example of a still photo that could be transformed into a 3D scene, where the user could pan around, change lighting and add effects such as filling the room with water, bouncing balls or skittles.
Related: Watch Mark Zuckerberg Ask Fellow Harvard Dropout Bill Gates for Advice on His Harvard Commencement Speech
Zuckerberg spoke about transforming blank walls into street art and how AR could be used to leave notes for friends in specific places, such as marking a table at your favorite bar or leaving a note for your spouse on the refrigerator.
"This is going to be an important technology that changes how we use our phones," Zuckerberg said. "There is a long road map of technology to build for years. I am confident that we are going to push this augmented reality platform forward." That long road map included creating glasses and eventually contacts to see the world through an augmented reality lens.
Meanwhile, the Facebook CEO took a moment to offer his and the company's condolences to the family of Robert Godwin, Sr., whose alleged killer posted a video of his murder on the social network and then confessed in a live video. Police say the alleged killer, Steve Stephens, took his own life on Tuesday.