A New Take on Incubators
Today's incubators provide cutting-edge support for your startup
8 min read
This story appears in the May 2009 issue of Entrepreneur. Subscribe »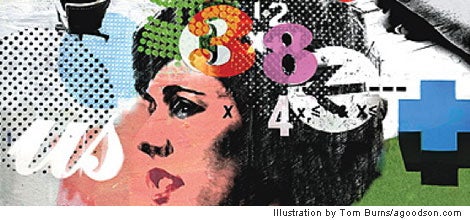 Business incubators--organizations that help entrepreneurs get off the ground through mentoring, funding and facilities--have been around since the 1950s. At the turn of the millennium, for-profit incubators were a hot commodity until they deflated with the dotcom bubble. But this year, despite a down economy, the luster is returning to incubation. President Obama has pledged $250 million a year in federal funds to seed a regional network of such organizations--an effort aimed at growing jobs and innovation. So people are talking about incubators again.

"This is the first time in the U.S. that a new administration has made this kind of commitment to innovation, entrepreneurs and technology," says Dinah Adkins, president and CEO of the National Business Incubation Association . "This is the first time we've had a presidential administration that wants to invest in this."

Accelerators to Help You Grow


In recent years, for-profit business "accelerators" have cropped up, though they make up less than 10 percent of incubators nationwide. The companies, which National Business Incubation Association CEO Dinah Adkins says are essentially incubators with fancier names, often focus on startups that have already opened their doors, helping with VC funding, CEO search assistance and hands-on growth guidance. They often ask for a stake of a firm's sales in exchange for helping it reach a new phase of profitability. Greg Horowitt, co-founder of incubator consulting firm Global Connect, says accelerators "can help move some of these companies along" when there's a gap in funding between startup grants and growth-sustaining capital. Some of the more noteworthy accelerators include:

Accelerator Corp.: This Seattle-based firm focuses on biotech startups and provides scientific expertise and help with funding and facilities. It claims to have helped its startup clients raise more than $143 million in capital.

The Foundry: Billed as one of the earliest accelerators, this dotcom-era incubator survived the online boom by focusing on medical devices, which is still a burgeoning sector. It helps with seed money, venture capital and IPOs. It has assisted with more than a dozen startups that it claims are now worth more than $1 billion.

LaunchBox Digital: This Washington, DC-based accelerator focuses on startups in sectors including social networking, mobile-phone applications, SaaS, online gaming and TV set-top convergence. It provides some seed capital, mentorship in various areas and access to strategic partners.

Y Combinator: Based in Silicon Valley, this accelerator helps startups find big-money investors or acquisition firms. It will also help entrepreneurs fine-tune their goals and products. Y Combinator can provide some seed money ($20,000 or less), too.
Hopes are high at a time when many community-based nonprofit incubators are expanding into outlying areas and experiencing modest successes. Laissez-faire economists be damned; experts say incubators pump prime regional economies better than ever. There are 7,000 incubators and counting around the globe, and they create jobs, grow companies and help technology evolve. "We are capitalists," Adkins says. Now, more than ever, capitalism could use a jump-start.

"Classically, in a tough economy, if the unemployment rate rises, you will see more people turn to entrepreneurship," says Marie Longserre, president and CEO of the Santa Fe Business Incubator. "So we're in a great position."

About 90 percent of American incubators operate on the Elvis-era nonprofit model, taking funds from cities, chambers of commerce and universities, and helping people with little more than good ideas get training, cash and office space. If old models of Western economies have oil, crops and minerals at their core, new models in the incubation world see people, research and technology as core resources you can find almost anywhere. The goal is not only to create jobs, but also to establish regions as specialty centers. Silicon Valley is a classic example of an area that's been boosted by incubators over the past 30 years. (San Jose, Calif., is arguably the most incubator-packed city in the nation.)

In most cases, all it takes to apply is a business plan and a need to access research, funds and facilities. Most nonprofit programs don't ask for much in return: future mentorship, fundraising consideration and data tracking to determine an incubator's success rates. Longserre says potential entrepreneurs applying to her program in Santa Fe, N. M., should plan on a three- to five-year incubation if they expect any success. At the University of South Carolina's Columbia Technology Incubator, potential entrepreneurs are vetted by a committee that admits winning proposals throughout the year. Some programs even offer help with writing a business plan. Often the best incubation program is the one closest to home. More than anything, entrepreneurs just have to reach out.

"These incubators are some of the most important things we do, forming the basis of our society," Adkins says. "We need to teach people how to be successful entrepreneurs and not just cogs in corporate environments."

New Wave
While dotcom incubators have come and gone, there is a new wave of for-profit, tech-flavored incubators that often call themselves "accelerators." Their aim is to help young, but established, companies find high-level leadership, such as a CFO; get a first or second round of venture capital; and outsource basic jobs, so they can focus on growth. In return, they ask for as much as a 70 percent stake in the startup. A few dozen such accelerators, like Y Combinator, have cropped up this decade. "They deal with somewhat later-stage companies that have established themselves in their markets but simply need to scale up," Adkins says.

Green tech, clean tech, medical devices, personalized medicine, alternative energy and water resource technology are all hot properties among traditional incubators and accelerators alike. In fact, many old-school incubators are surprisingly high-tech, often attaching to a university and helping academics, graduates and local business folks use the school's skills, resources and data to take new ideas to market.

The California Institutes for Science and Innovation, established by then-Gov. Gray Davis in 2000, is a classic example, with campus-based incubators throughout the University of California system. By partnering with corporations that could benefit from product development (petroleum giant BP, for example, pledged $500 million to oil research), taxpayers only shoulder one-third of the incubators' costs.

San Diego Connect was established at the University of California, San Diego, in 1985 as the local economy was reeling from post-Cold War cuts in military spending. A military town that's home to much of the U.S. Navy's Pacific Fleet, the city was in a bad way, and Connect's founders wanted to create fertile ground for tech and biotech industries to grow.
Qualcomm founder Irwin Jacobs was an early participant, and Connect helped him grow his company into a telecommunications juggernaut. Besides mobile-phone software technology, the incubator also helped Firewire, a business that makes "high density aerospace composite" surfboards, overcome technology and fundraising challenges.

"It's really about creating local collaboration between all the business partners in the community, so that the region can pull itself up by its bootstraps," says Camille Sobrian, COO of Connect.

The nonprofit has helped establish the "Silicon Beach" tech and life sciences zone near the community of La Jolla. The area sees more than 360 businesses establish roots each year, Sobrian says. Connect helped persuade drug-maker Pfizer to open a biotech accelerator in San Diego in 2007. It's spending $10 million a year and providing labs, expertise and office space to budding companies in exchange for equity stakes.

Connect, funded by $3 million annually in donations, grants and tickets to meet-and-greet events, has also spawned Global Connect, a consulting firm that helps overseas communities establish incubators using San Diego as a model.

"Some of these regions wanted to copy San Diego," says Global Connect co-founder Greg Horowitt. "We do a lot of work in Australia, Canada, England, Jordan and Taiwan, helping them access resources. Innovation is geographically agnostic. Great science is happening all over."

Regions of the Deep South have also experienced success with incubators. The Shoals Entrepreneurial Center settled in Florence, Ala., which has a median annual household income of about $30,000 and a population of more than 36,000. Since 1987, the University of North Alabama-bred endeavor has helped to create nearly 1,500 jobs. "That's a big impact in a community like that," Adkins says.

Georgia Tech's Advanced Technology Development Center was established in 1980 and draws accolades for its record of putting more than 100 high-tech endeavors in business. Its 8-year-old VentureLab, an accelerator of sorts, helps entrepreneurs turn Georgia Tech innovations into industry.

Columbia Technology Incubator in South Carolina is a 10-year-old program that gives student entrepreneurs free office space, a phone line, internet service, a computer and $1,000 in startup capital over two years. The center also helps off-campus, tech-oriented startups with mentors, expertise and equipment. Director Joel Stevenson Jr. says, "It's about services and helping you take your company to the next level."

Stevenson is especially proud of companies such as Spanish Vines, a wine importer and label that got its start in the program under the lead of 23-year-old University of South Carolina student Josh Hackler. Others, including Advanced Automation Consulting, a software firm, and Collexis, a specialty search engine, got their starts at the incubator.

"When I came here talking about incubators, they thought I was talking about the chicken-breeding program," Stevenson says. "Now it's the largest incubator in the state. They know we start companies and create jobs."
loading...