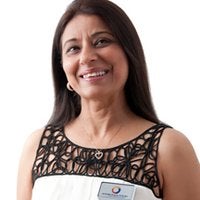 About
Franchising Since
2006 (14 Years)
Corporate Address
50 Grandview Blvd.
Wyomissing Hills, PA 19609
Leadership
Philip Yocom, CEO
Financial Requirements
Initial Investment
ⓘ
$86,785 - $141,390
Net-worth Requirement
ⓘ
$45,000
Liquid Cash Requirement
ⓘ
$45,000
Ongoing Fees
Initial Franchise Fee
ⓘ
$40,000 - $40,000
Support Options
Ongoing Support
Purchasing Co-ops
Newsletter
Meetings/Conventions
Grand Opening
Online Support
Security/Safety Procedures
Field Operations
Proprietary Software
Franchisee Intranet Platform
Marketing Support
Co-op Advertising
Ad Templates
National Media
Regional Advertising
Social media
SEO
Website development
Email marketing
Classroom Training:
35 hours
Additional Training:
Annual convention
Number of Employees Required to Run:
1 - 2
Bio
Kiran Yocom, who worked with Mother Teresa for 14 years before moving to the U.S. from India, teamed with husband Philip Yocom to start Seniors Helping Seniors in 1998. The company, which began franchising in 2006, offers companionship, nonmedical home care and home maintenance services to seniors who need help to stay in their homes-- all provided by other seniors, rather than younger caretakers.
Cost
Initial Investment: Low -

$86,785
High -

$141,390
Units (Locations)
Where Seeking Franchisees:
Franchisor is seeking new franchise units worldwide.
Disclaimer
The Franchise 500 is not intended to endorse, advertise, or recommend any particular franchise. It is solely a research tool you can use to compare franchise operations. Entrepreneur stresses that you should always conduct your own independent investigation before investing money in a franchise.
Updated: September 7th, 2017