The Big 3 Tech Categories That Will Contribute the Most to Your Startup's Success in 2018
Embrace the future of technology by focusing first on Blockchain, artificial intelligence and communication platforms.
Opinions expressed by Entrepreneur contributors are their own.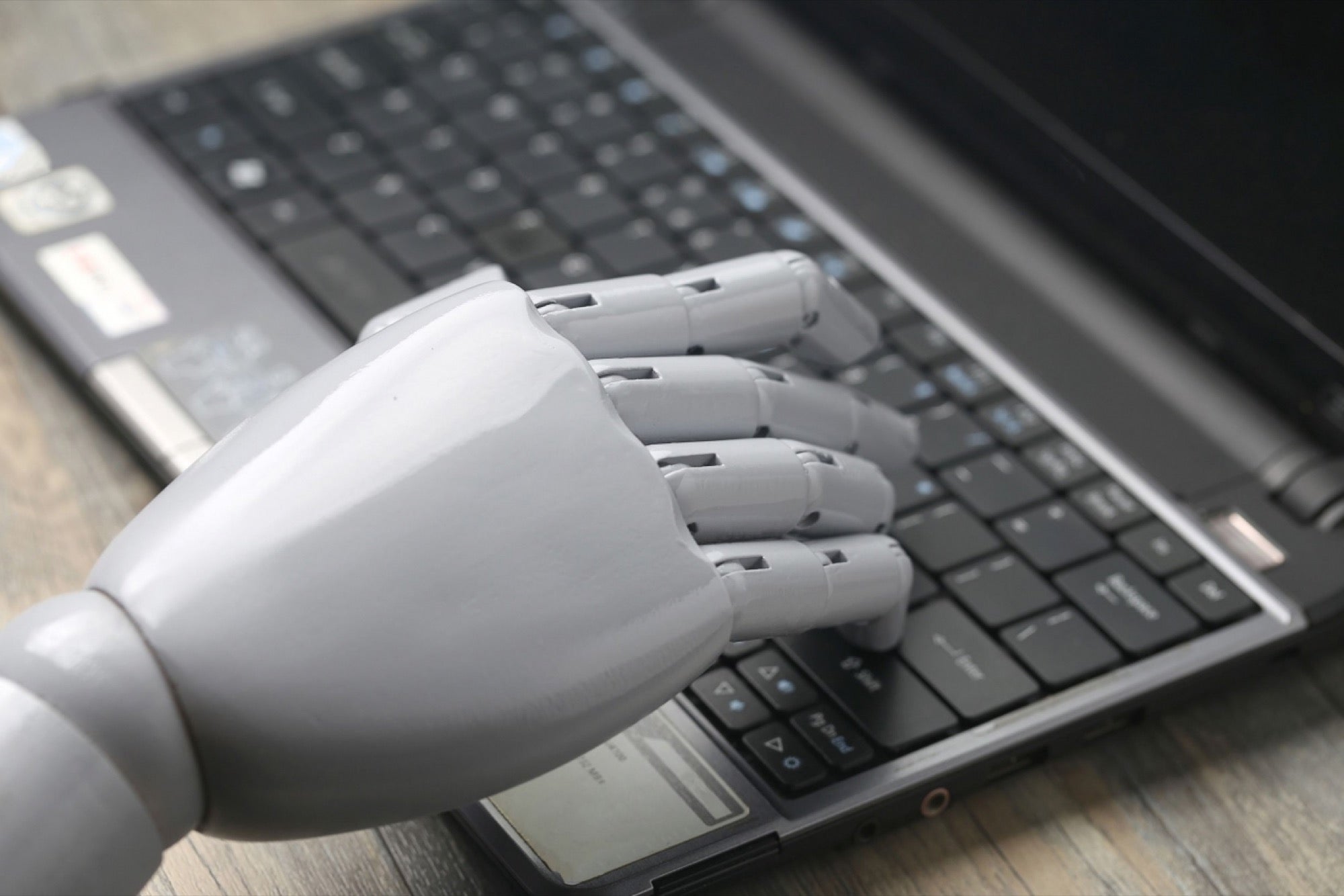 Few startups these days can exist -- let alone succeed -- without technology. In fact, Forrester's mid-year tech outlook, published in September, predicted that tech spending would increase across multiple sectors in 2018. Theoutlook forecast that 4 percent more would be spent across the board for global purchases of software, hardware and technology services by corporations and government agencies alike.
That's the kind of growth that will push the tech industry past the $3 trillion mark for the first time in history.
But as each new day seems to herald a new technology that promises to make marketing, communication and creativity ever more dynamic, entrepreneurs may be left wondering which technologies they should invest in -- or whether they should invest. Here's how they should form those decisions:
Embrace the future of technology -- it's already here.
Effectively utilizing a technology is about having a great idea that genuinely deploys that tech platform in an effective way and bolsters a startup's productivity and execution.
Trying to shoehorn Blockchain or voice recognition into an app that has no use for either technology in the first place is a worthless endeavor. On the other hand, when it comes to Blockchain, you should think about the coded smart contracts it facilitates and how those contracts can execute themselves when the agreed-upon conditions are met.
Blockchain, then, is a useful tool for entrepreneurs working with vendors, because the blockchain network can store these contracts securely and allow both parties to obtain proof of the agreement any time they want.
AI developments are useful tools as well: They've streamlined many fundamental office tasks by making devices self-manageable. Examples include printers that can reorder their own paper and ink, and computers that can debug their own software.
As with any product, of course, entrepreneurs must first understand the problem they need to solve by surveying the landscape of technologies out there to understand each one's benefits, implementation requirements and drawbacks. Next, entrepreneurs must select the tool or tools best suited for their intended application, then consider the existing scenarios in their businesses that each new technology might supplement or improve upon.
Think about these big three technologies shaping startup success in 2018.
In the end, onboarding new technologies is about problem-solving. While the problems you face may feel entirely idiosyncratic, the following three primary technologies that I deem most helpful to startups in the coming year are pretty universal.
1. Communication platforms. Communication is a key for any startup, especially as employees increasingly work remotely, as the New York Times has pointed out. Communication technologies, in fact, offer a host of benefits, from increased productivity to tighter teams and the ability to foster better company cultures. These technologies, further, can help entrepreneurs keep budgets intact, a good enough reason alone why communications platforms can be fruitful.
Related: The 4 Best Tools For Internal Business Communication
Messaging services like Slack or HipChat are great for fostering real-time communications when your teams work outside the office. And tools such as Basecamp and other project management solutions streamline operations regardless of your staffers' location, while LinkedIn and Ripple enhance connect individuals on a more personal level.
2. Artificial intelligence. For computing power that boosts the abilities of your at-home workforce, look no further than AI. AI-driven technology is a must on any tech list for the coming year because the category is expanding so rapidly. As data becomes increasingly unwieldy, deep-learning techniques are evolving to process that data into insights that even remote employees can use.
Related: 10 Artificial Intelligence Trends to Watch in 2018
To this end, Google Home and Amazon Alexa created the virtual assistant. While the ability to interact with devices through the internet has long existed, users needed a shared vernacular ("Hey, Google!") to make it part of their daily habits. That's what Google Home and Amazon's Alexa have provided.
In the same context, research from McKinsey has suggested that 45 percent of work activities can be automated using existing technologies coupled with AI. For example, the same voice-recognition software utilized by smart devices will likely increase productivity and efficiency once users no longer have to learn keyboard controls and command-line prompts, or conduct manual inputs.
3. Blockchain. The latest cryptocurrency crash may have entrepreneurs wondering whether Bitcoin will even make it through the year, but Blockchain itself -- which can do much more than financial transactions -- isn't going anywhere. This technology has been around for a while, but it's having a heyday now. Market Reports Hub forecasts that the market will exceed $2 billion by 2021.
Related: 8 Benefits of Blockchain to Industries Beyond Cryptocurrency
What will happen in 2018 most likely is an explosion of companies trying to roll Blockchain into their products, or have it be their product. By the end of the year, we'll also likely witness a major fallout because only a few of those companies will survive, as is the case with anything that's investment-friendly.
Still, where Blockchain really shines is its ability to foster trust between organizations. The secure nature of the Blockchain ledger means that transactions that formerly required intermediaries no longer do. Instead, "ownership" can now be tokenized, and its digital life cycle instantly tracked. And that opens up big security opportunities for intrepreneurial individuals and businesses. The result: Blockchain portends far-reaching implications extending well beyond the monetary transactions so talked about in the news cycle.
Overall, all this forward-looking technology may seem like a daunting undertaking for startups and entrepreneurs already trying to navigate marketing, sales, communication, finances and creativity. But whatever your own industry and its journey, understanding the tech landscape and capitalizing on these three most important technologies during 2018 will help you make this the year of new and refined success.