Watch Deal Alert: How to Update Your Timepiece Game, No Matter Your Budget
BEGIN SLIDESHOW
Whether you're in the market for a high-end timepiece or even something more casual, our friends at AskMen have rounded up all the best deals on watches they could find.
NEXT
1. KOMONO Winston Analog Watch
NEXT
2. Timex Weekender With Leather Band
NEXT
3. Bulova Stainless Steel Dress Watch
NEXT
4. Seiko Men's Quartz Watch
NEXT
5. LTHR Supply Watches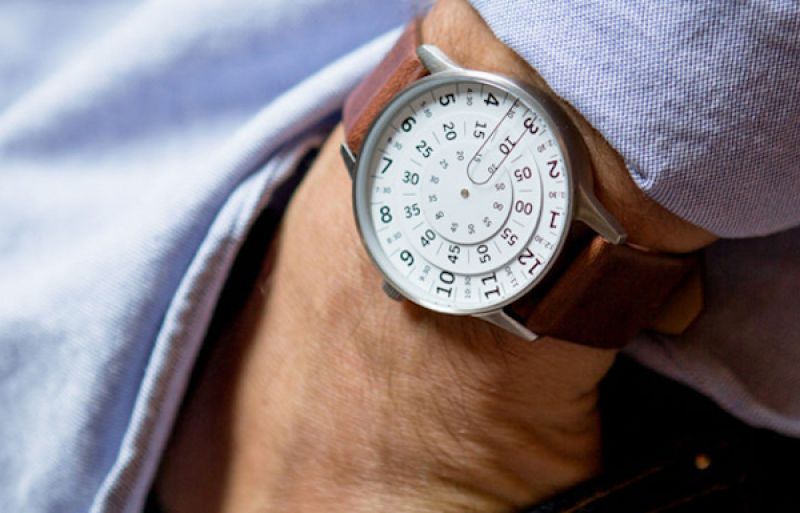 6. Reign Toretto Mens Watch
Entrepreneur has affiliate partnership with AskMen so we may get a share of the revenue from your purchase.
The editors at AskMen are always looking for fresh ways to elevate their watch game -- lucky for you, they've rounded up all the best watch deals they could find (think up to 88 percent off!), for you to peruse yourself.
Whether you're in the market for a high end chronograph or you're looking for something more casual to take you from the office to drinks, here's where to shop if you want to avoid having to drop your entire paycheck on a single timepiece.
Check out these watch deals on the next page.
Disclosure: This is brought to you by the Entrepreneur Partner Studio. Our goal is to feature products and services that we think you'll find interesting and useful. If you purchase them, we may get a small share of the revenue from the sale from our commerce partners.
Have a deal you want to promote? Contact us here.
No-fuss timepieces are the future. KOMONO is the type of simple, lightweight wristwatch you won't want to take off. It's leather strap, paired with the simplicity of its dial, would suit even the most casual -- or most professional -- wardrobe. Grab it while it's 50 percent off!
Buy it Now - $43.40 at Amazon.com
A solid bracelet watch is not an accessory necessity -- but it's pretty close. The Timex Weekender will become your go-to-piece when dressing up for sophisticated events. Really, though, this watch is made to be worn -- anywhere -- not hidden away in a dresser drawer exclusively for special events.
If you haven't already, it's time you invest in a classic timepiece. Whether it's your first or your fifth watch, the striking silver face and bold black strap on this Bulova watch is a welcomed addition to any watch collection
Featuring a bold, black dial and a simple silver band, this timepiece by Seiko makes a handsome addition to any wrist. Plus, the minimalist design can easily be paired with your most formal or casual attire -- and at 73 percent off, it's a steal.
Not your typical wristwatch, LTHR Supply was made for the guy who is looking for something a little different. Rather than including the usual hands, the numbers themselves actually move. Consider a LTHR watch if you're looking for something striking and unique while still looking perfectly at home tucked under a dress shirt sleeve.
At a cool 88 percent off, the Reign Toretto may be the most rare deal on the list. Ideal for the guy looking for a high-end watch on a tight budget, the Toretto boats a handsome matte black colorway, a sleek leather band and day, date, and 24-hour subdials.