10 Hosting Options Beyond Airbnb
You don't have to work exclusively with Airbnb when you're a travel host. Here are 10 more options to consider.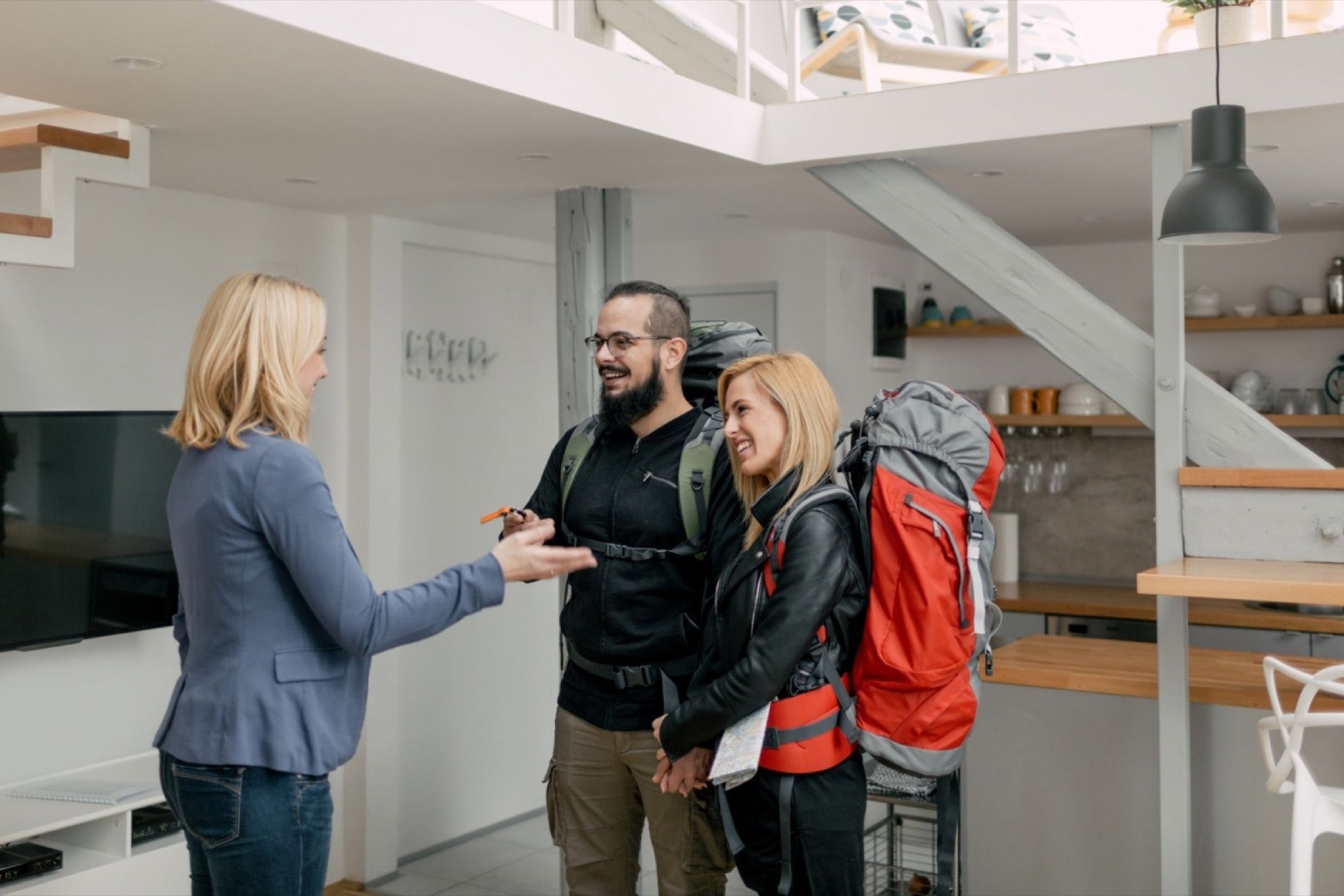 The following excerpt is from the staff of Entrepreneur Media's book Start Your Own Travel Hosting Business. Buy it now from Amazon | Barnes & Noble | IndieBound
It's important to understand that as a potential host, you have options beyond working exclusively with Airbnb. In some cases, you may find it advantageous to work with multiple services and promote your property on two or more services simultaneously in order to reach the broadest possible audience.
Related: The Key Factors to Consider Before Becoming a Travel Host
You may discover, however, that based on what you're offering, one or more of these other services better cater to your needs or the types of travelers you want to attract as guests. To help you quickly get started with your research, listed here alphabetically are 10 other services you might want to investigate:
1. FlipKey. Operated by TripAdvisor, this service features more than 3,000 vacation homes and rooms located throughout the world. Every host/property owner is verified by the service, which also relies heavily on reviews and ratings to help travelers choose the perfect and most affordable accommodations based on their needs.
2. HomeAway. Owned and operated by the popular Expedia travel service, HomeAway features more than 1.2 million vacation home rental listings, located in more than 190 countries. This service helps property owners/landlords find short-term paying guests to stay at their second home/vacation property and handles all online bookings. The goal of this service is to help travelers find spacious and private accommodations, for less money than a traditional hotel.
3. HomeSuite. This service matches up tens of thousands of home and apartment owners/landlords with guests looking for accommodations for between 30 days and up to one year. (This service does not handle short-term rentals.) Each property is vetted by HomeSuite prior to being listed on the service. The company currently operates in San Francisco, Los Angeles, New York City, Washington, DC, Chicago, Seattle, Boston, San Diego, Houston and Dallas, and is continuously expanding into other major U.S. cities.
Related: What 70 Airbnb Stays Can Teach Anyone About Running Any Business
4. Kid & Coe. This service works exclusively with a selection of more than 850 curated and verified hosts around the world that offer stand-alone, family-friendly homes as short-term rental properties.
5. Onefinestay. Offering high-end rental homes in London, Los Angeles, New York City, Paris, Rome and a few other cities around the world, onefinestay works with a select group of property owners/landlords to offer travel­ers accommodations in homes that offer a consistent set of amenities. According to the service, for a home to be considered for inclusion on the service, it must offer "space, character, and comfort." Unlike similar services, onefinestay creates the listing and takes the photographs related to each featured home, handles all reservations and offers each guest an in-person welcome.
6. Roomorama. This online service allows travelers to book short-term vacation rentals and accommodations around the world from a pool of verified hosts. The service currently works with more than 80,000 owner-managed and professionally managed properties worldwide.
7. Travelmob. This service operates much like Airbnb, but it's based in Singapore and works with hosts offering single rooms or complete apartments or homes throughout the Asia/Pacific region. Targeted to tourists, Travelmob allows guests to immerse themselves in the local culture of their desti­nation and have an authentic travel experience that they wouldn't otherwise get staying at a typical hotel. Travelmob was acquired by HomeAway Inc. in 2013, but it operates as a separate service.
8. Tripping. This service boasts that it offers the world's largest search engine for short-term rentals and vacation homes, because it allows travelers to compare accommodations available across some of the world's top rental sites, such as HomeAway, VRBO, TripAdvisor, HouseTrip, Interhome, Roomorama and Booking. As a result, travelers can quickly browse through more than eight million private accommodation options around the world, with prices ranging from $10 to $10,000 per night. Property offerings include furnished homes, beach houses, ski cabins, oceanfront mansions and modern apartments located in the heart of the world's most popular cities. This service offers only opportunities where travelers can reserve the entire apartment, condo or home, as opposed to having the host living on-site, or guests having to share the space with other guests.
9. VacationRentals. As part of the "HomeAway family," this service helps property owners and managers list and promote their proper­ties and handles all reservations and payments via its website and mobile app. The biggest reason why property owners utilize this service is to help them cover the cost of ownership by renting to travelers.
Related: 4 Insanely Awesome Opportunities to Work Remotely from Abroad
10. VRBO (Vacation Rentals by Owner). Also part of the HomeAway family of services, VRBO allows property owners/landlords to list their entire home, condo, villa, cabin, castle, chalet, cottage or mansion on the service as a short-term rental opportunity. The website is visited by more than 44 million travelers every month. Individual guestroom or shared home/apartment listings, or listings where the hosts live on-site within the property are not accepted. The typical person using this site will be traveling with friends or family members and requires multiple bedrooms and bathrooms. According to VRBO, the top 5 percent of its hosts/property owners wind up earning up to $88,000 per year.