Why DraftKings Could Keep Outperforming in 2023
Here's why sports betting operator DraftKings is dramatically outperforming in a flat 2023 stock market — and will continue to win.
This story originally appeared on MarketBeat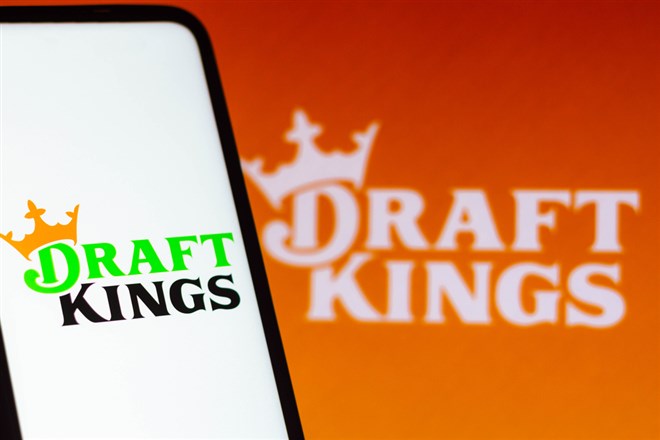 While many have Duke, Gonzaga or Kansas winning the 2023 men's college basketball championship, the event's biggest winner might be DraftKings Inc. (NASDAQ:DKNG).
The American Gaming Association (AGA) projects that more than $15 billion will be wagered on this year's March Madness tournament, a remarkable 5-times more than what was gambled on the event last year. Whether in an office bracket challenge or online sports betting (OSB) site, some 68 million Americans are expected to try their luck on March Madness.
On the heels of record Super Bowl betting, it's another example of why the U.S. gambling industry is red hot. As consumers pare back spending in all sorts of discretionary categories, one area they aren't holding back is wagering on their favorite teams. 
One of the biggest beneficiaries of the sports betting boom is DraftKings. Fresh off a year in which revenue soared 73%, the nation's leading sports betting operator is benefiting from a growing legal market. 
With sports betting legalized in more states than ever, more people are expected to bet on March Madness than Super Bowl LVII. This will undoubtedly provide a near-term boost to DraftKings' financials, but there's a bigger game yet to be played. 
Here's why DraftKings is dramatically outperforming in a flat 2023 stock market — and will continue to win.
#1 - OSB Is Live in Almost Half the Country
For three out of four online sports bettors, this year will be their first time betting on March Madness. This reflects the increase in states that have legalized sports betting. The DraftKings Sportsbook is now live in 22 U.S. states and in Ontario, Canada via mobile devices or retail outlets. Its popular daily fantasy sports platform is accessible in 44 states.
On March 10th, when the market was preoccupied with the SVB Financial collapse, DraftKings launched in its home state of Massachusetts. Given the size of this market and the rabidity of Boston sports fans, the state could be a source of outperformance in the quarters ahead. Since the company's financial results have not included wagers from passionate Celtics, Bruins, Red Sox and Patriots fans, newfound availability in Massachusetts alone could drive revenue beats. 
#2 - More States and iGaming Are Still to Come
According to the AGA, legal sports betting is up and running in 33 U.S. states plus the District of Columbia. This means DraftKings can still seek an OSB license in 11 more states. Although these processes take time and many regulatory hurdles remain, odds are the company is able to expand into some of these markets. 
Better still, sports betting is legal but not yet operational in three additional states and active legislation is underway in eight more. This leaves only California, Idaho, Utah, Alabama, Alaska and Georgia as places where there is no legislative activity.    
Another major growth engine is the iGaming market. DraftKings currently operates an online casino product in eight states under its namesake and Golden Nugget Online Gaming brands. With DraftKings in control of around 20% of the U.S. iGaming market, brand recognition is well established. As iGaming is approved in more states and DraftKings launches new games from its in-house studio, it will have a third growth engine to complement fantasy and Sportsbook. 
#3 - Wall Street Is Playing the Catch Up Game
On February 16th, DraftKings surprised Wall Street by reporting 81% fourth quarter revenue growth, a narrower-than-expected loss and raising its 2023 revenue forecast to $2.95 billion. A week later, the Massachusetts Gaming Board issued a temporary sports betting license to DraftKings along with eight other competitors. 
Since these two events, sell-side analysts have been raising their revenue estimates and lowering their net loss estimates for the next two years. Although these revisions are theoretically already baked into the current share price, more upgrades could follow. Often, when the Street plays catch up on a consumer-facing growth company like DraftKings, it can take several quarters to realize the true growth potential.
At the same time, analyst price targets are also heading higher, a phenomenon that can also lag company outperformance. In the past 30 days, more than 10 firms have raised their DraftKings targets. Several are in the $25 to $30 range. 
Up more than 60% year-to-date, DraftKings' road to championship form remains a long one. More than $50 still separates the stock from March Madness 2021, i.e., its record peak.
Legislative momentum has the wind at DraftKings' back. A larger portion of American incomes are going toward sports betting. Similarly, growth investors may want to make DraftKings a larger portion of their portfolios.