BEGIN SLIDESHOW
It has a built-in refrigerator and crystal glassware.
NEXT
The 'chauffeur experience' means no front passenger seat.
NEXT
The built-in display screen could replace your laptop.
NEXT
The special storage console makes space for your shoes.
NEXT
"Large Animal Protection" (a semi-autonomous driving feature) means you won't hit this moose.
NEXT
A fold out table gives you space to work -- or dine.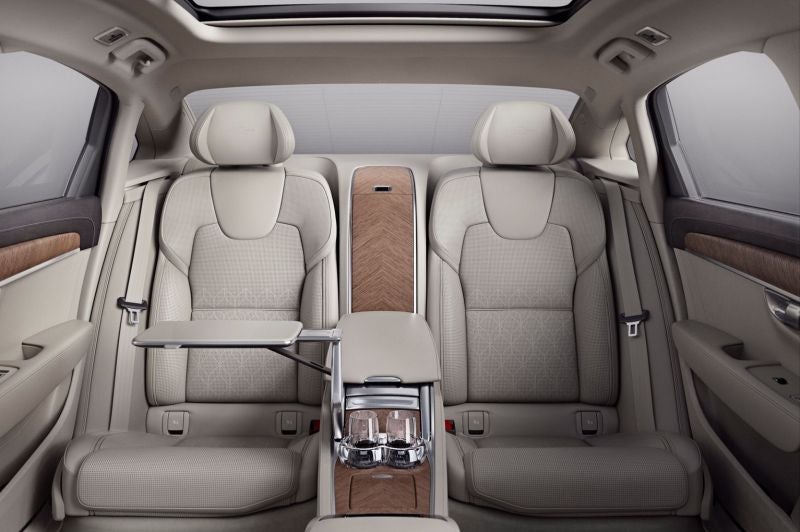 No prices have yet been released.