For Subscribers
10 Trends That Could Change Your Business
From crowdsourced shopping to mancessories to new ways to get green: The 10 trends that will define opportunity next year.
Opinions expressed by Entrepreneur contributors are their own.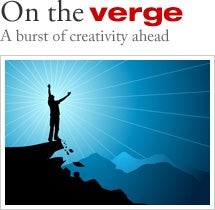 Related Links
Hard to believe, but according to the learned folks at the National Bureau of Economic Research, the economy's been in recovery since June 2009.
Unfortunately, a big reason for the stagnation so far has been, well, you. Tons of people--71 percent, says a recent survey by Discover Small Business Watch--are waiting for economic indicators to rise before they're willing to hire and spend.
Continue reading this article — and all of our other premium content with Entrepreneur+
For just $5, you can get unlimited access to all Entrepreneur's premium content. You'll find:
Digestible insight on how to be a better entrepreneur and leader
Lessons for starting and growing a business from our expert network of CEOs and founders
Meaningful content to help you make sharper decisions
Business and life hacks to help you stay ahead of the curve