CEO Case Studies: A Role Model and a Cautionary Tale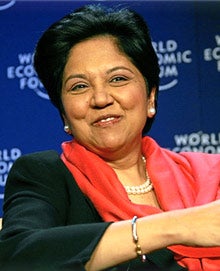 Indra Nooyi
Chairman and CEO of PepsiCo
Her path: Nooyi started at PepsiCo in 1994 as chief strategist. Later roles there included senior vice president, CFO and president. She was named CEO in 2006 and chairman in 2007.
Continue reading this article - and everything on Entrepreneur!
We make some of our best content available to Entrepreneur subscribers only. Become a subscriber for just $5 to get an ad-free experience, exclusive access to premium content like this, and unlock special discounts.
Entrepreneur Editors' Picks