11 Online Courses Your Can Enroll in Today for $10
BEGIN SLIDESHOW
NEXT
1. Think Like a Leader with Brian Tracy
NEXT
2. Fire Starter Sessions Video Workshop with Danielle LaPorte
NEXT
3. The Essential Guide to Entrepreneurship by Guy Kawasaki
NEXT
4. Business Bootcamp: 7 Weeks to Start Your Own Business
NEXT
5. The Complete Freelance Writing Course
NEXT
6. Writing With Flair: How To Become An Exceptional Writer
NEXT
7. Writing With Impact: Writing That Persuades
NEXT
8. Leadership, management & entrepreneurship in the 21 Century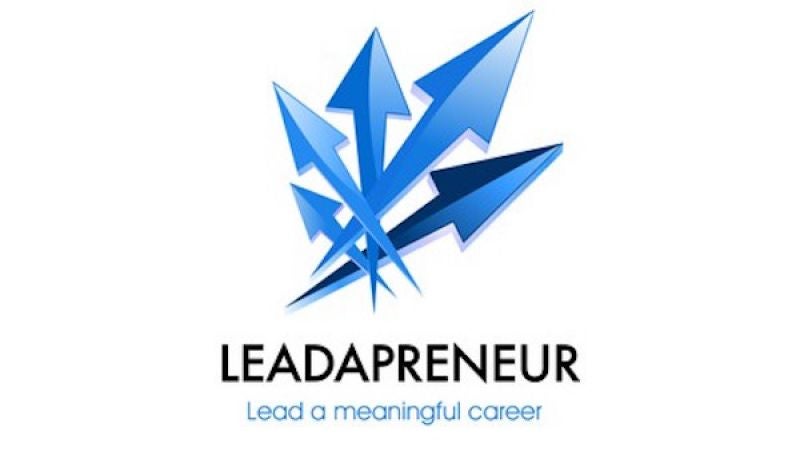 NEXT
9. Dominate The Hidden Job Market Of The Future
NEXT
10. Photoshop Bootcamp For Photographers & Freelancers NEW 2017!
11. Body Language for Entrepreneurs
Entrepreneur has affiliate partnerships so we may get a share of the revenue from your purchase.
EXCLUSIVE: $10 Course Promo Expires June 30, 2017
If you are or aspire to be in the world of business, then you better aim to be constantly improving -- not only your company but yourself as well.
That's where Udemy comes in. The online learning and teaching marketplace has more than 40,000 courses and 12 million students.
Here's the really excellent part: We've sifted through those thousands and thousands of courses and picked some of the best. You can enroll in each of them today for a special discounted price exclusive to only Entrepreneur's audience.
No kidding.
From learning the essentials of entrepreneurship from Guy Kawaski, to learning to think like a leader with Brian Tracy, to increasing your income through nonverbal communcation techniques with Vanessa Van Edwards, you can take your skills to the next level without breaking the bank.
Let's take a look at the options.
Disclosure: This is brought to you by the Entrepreneur Partner Studio. Our goal is to feature products and services that we think you'll find interesting and useful. If you purchase them, we may get a small share of the revenue from the sale from our commerce partners.
Think Like a Leader with Brian Tracy
It's time you realized you've been working to become a leader and improve your leadership skills the wrong way. Reprogram your mindset and change your daily habits from the inside out with best-selling author of over 45 books (including Eat That Frog) and much-sought-after speaker Brian Tracy. His flashy track record includes CEO of a $265 million development company, as well as partnering with several billion-dollar plus corporations in strategic planning.
There's wisdom in patterning your professional life after a success story like Brian. Take the smart path.
Fire Starter Sessions Video Workshop with Danielle LaPorte
Creatives and entrepreneurs, listen up: Here's your chance to define success on your own terms and expand your creative power using a wholistic approach and creativity prompts. Set boundaries, examine fears, and learn to use "power time" management.
Former Washington, DC think tank exec Danielle LaPorte learned enough was enough when she realized that money and prestige weren't enough to counter her feelings of exhaustion and unfulfillment. Sit at the feet of best-selling author, poet, and entrepreneur Danielle LaPorte, an invited member of Oprah's inaugural Super Soule 100 and whose website made Forbes' "Top 100 Websites for Women."
The Essential Guide to Entrepreneurship by Guy Kawasaki
Ready to launch a company with confidence? Step-by-step, from concept to reality, this is your startup cheat sheet with big-time success story Guy Kawasaki. As both an investor and entrepreneur, Guy has sat on both sides of the table and knows what it takes to build a business and brand identity that attracts a devoted following. It's time to take that first step.
Business Bootcamp: 7 Weeks to Start Your Own Business
No more excuses. It's time to launch that business you've been dreaming of – and the start time is 7 weeks from today. Gain the freedom that comes with being your own boss, charging what you're really worth, and enjoying life. Instructor Phil Ebiner knows the drudgery of waking up each day to a job you hate, drowning in debt, and starting a freelance business without a following. Spoiler alert: He's now running a 6-figure successful business, and lays out the steps for how to get there in his course on creating your own business from scratch.
The Complete Freelance Writing Course
Do you have 4.5 hours to invest in launching a freelance writing career? In under a week, (or a day if you're diligent), you can discover how to find paid writing work in all sorts of unexpected places, use your portfolio to compete in writing marketplaces, pitch effectively, and market your writing practice. Writer and business psychologist Philippa Davies has 30 years of experience writing as a newspaper columnist, book author, web editor, and TV scriptwriter, making her the ideal mentor to propel you into a career in profitable writing.
Writing With Flair: How To Become An Exceptional Writer
Reach beyond fluff, stale, and ordinary output and make your blogs, essays, and business writing sparkle. It's the fundamental (but elusive) talent every client is looking for – so learn how to give them that. Former Wall Street Journal editor Shani Raja has trained dozens of prominent journalists, and now he's turning his attention to you. Ready to become an exceptional writer?
Writing With Impact: Writing That Persuades
If you can learn to write in a way that persuades your reader to buy the product (or service, or idea), then the world is yours. Powerful business writing involves really knowing and targeting your audience, hooking your readers, and telling compelling stories. If you've ever struggled to say what you mean (and mean what you say), University of Cambridge writing tutor and former Financial Times journalist Dr. Clare Lynch can help you find your voice.
Dominate The Hidden Job Market Of The Future
In case you didn't already know it, here's your wake-up call: The best positions never make it out of a hidden job market, accessible only to those who are ready to ditch the old (unsuccessful) ways of job hunting and follow a new system. Instructor and entrepreneur Ryan Lecour abandoned the traditional – and grew his company to revenues of $2.6 M in the first year. He has what it takes to help independents avoid trial and error heartache and land the jobs they really want.
Photoshop Bootcamp For Photographers & Freelancers NEW 2017!
Current-day photography is all about survival of the fittest, and there's no chance of survival without Photoshop skills (and mastery). Learn to retouch, create convincing composites, and tune up your photos using color and exposure with this beginner-to-pro course. Professional photographer and author Khara Plicanic has been teaching Photoshop for over 10 years, and has a true knack for explaining things in a way that "clicks" with her students.
Body Language for Entrepreneurs
Did you know it's possible to increase your income with nonverbal communication? Vanessa Van Edwards, lead investigator at the Science of People, a human behavior research lab, knows the science behind this truth. And she developed the authoritative course on the matter, detailing how to succeed with body language in customer relations, building your business team, high pressure business situations, and more. 93 percent of communication is nonverbal, making it a vital skill to hone for dealing with clients, investors, and networking.